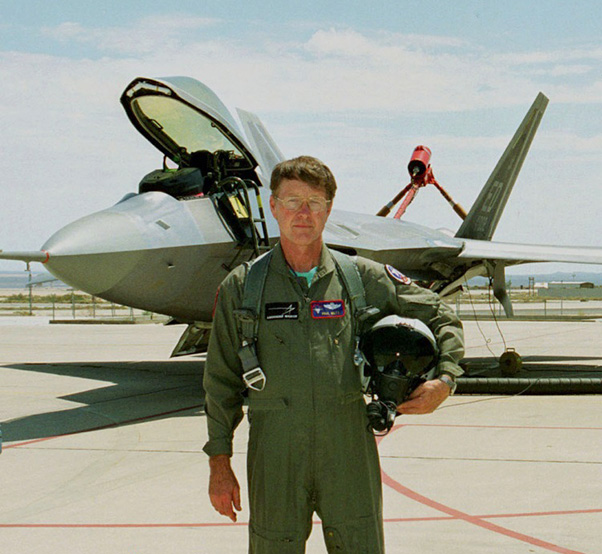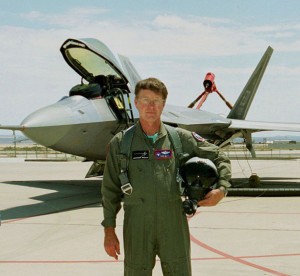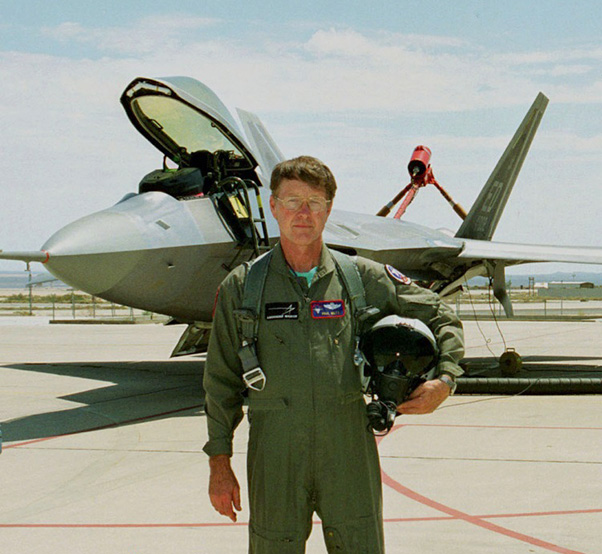 Paul Metz was assigned to the Advanced Tactical Fighter program in the summer of 1986 and worked on the proposal that was one of two accepted by the U.S. Air Force to build the first stealthy air superiority fighter.
A Demonstration and Validation or DEMVAL program was initiated to show how the technology for an LO fighter was probable even though it did not yet exist. Metz was assigned as Northrop's chief test pilot working with the engineers on the prototype YF-23.
With 12 other pilots he took part in early multi-bogey air combat simulations that defined the ATF capabilities. It was evident, even four years before the airplane flew, that this was to be a revolution in airpower IF the technology could be realized. At the time, the computer power was many years in the future. In 1990 the world's first true air superiority LO fighter made its first flight on Aug. 27, 1990. In the DEMVAL competition that followed, the YF-22 emerged as the ATF winner and Metz was offered the job of Chief Test Pilot on Lockheed's F-22 Raptor.
He joined Lockheed in October 1992 and once again worked closely with the engineers in the design and development of the Raptor. The first Raptor flew on Sept. 7, 1997, seven years after the prototype YF-22 flew.
Metz moved to Edwards Air Force Base to conduct the airworthiness and first avionics tests on the Raptor until November 2001.
In 2001 he was reassigned as the vice president for the F-35 Integrated Test Force responsible for 1,300 people with a $700 million budget. He was responsible for the flight testing of the F-35 for the U.S. Navy, Marines and Air Force and the air forces of seven partner countries.
Metz has more than 7,000 flight hours in 70 aircraft types and is a Fellow and past President of the Society of Experimental Test Pilots, a holder of the Kincheloe Trophy and an inductee to the Lancaster Aerospace Walk of Fame and the U.S. Air Force Gathering of Eagles.