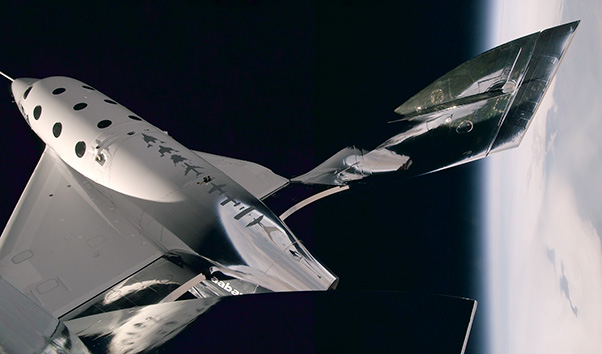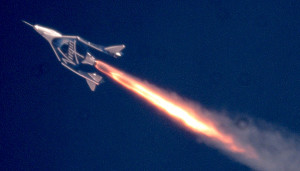 Virgin Galactic conducted a supersonic test flight July 26 of VSS Unity, a rocket-powered piloted spaceship that will carry commercial passengers and scientific payloads to space.
Following an initial and a subsequent supersonic test flight earlier this year, this marks the third powered flight and a key step forward in Virgin Galactic's test program.
After a clean release from carrier aircraft VMS Eve at 46,500 feet pilots Dave Mackay and Mike "Sooch" Masucci lit the spaceship's rocket motor, before pulling up into a near vertical climb and powering towards the black sky at 2.47 times the speed of sound.
The planned 42 seconds rocket burn took pilots and spaceship through the Stratosphere and, at an apogee of 170,800 feet, into the Mesosphere for the first time.
This region, often referred to by scientists as the "Ignorosphere", is an under-studied atmospheric layer because it is above the range of balloon flight, and in the future is an area we can help the research community explore further.
"It was a thrill from start to finish," said Dave Mackay, chief test pilot, after a safe landing at the Mojave Air and Space Port. "Unity's rocket motor performed magnificently again and Sooch pulled off a smooth landing. This was a new altitude record for both of us in the cockpit, not to mention our mannequin in the back, and the views of Earth from the black sky were magnificent."
Sooch added, "Having been a U2 pilot and done a lot of high altitude work, or what I thought was high altitude work, the view from 170,000 feet was just totally amazing. The flight was exciting and frankly beautiful.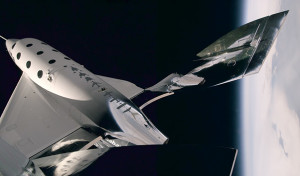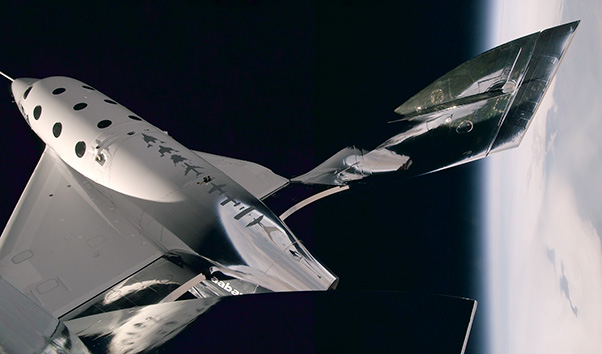 "We were able to complete a large number of test points which will give us good insight as we progress to our goal of commercial service," he continued.
Every time VSS Unity is tested on the ground, or in the skies, the company gains invaluable experience and fresh data. This continuously improves the modelling and helps them optimize objectives and test points as we progressively expand the flight envelope. Today's test, among other things, gathered more data on supersonic aerodynamics as well as thermal dynamics.
As it has been on previous flights, Unity's cabin was equipped to gather data vital to the future safety and experience of the astronaut customers. These cabin analysis systems record a host of parameters that are designed to help further understand the environment inside the cabin during powered flight — temperatures, pressures, humidity, acoustics, thermal response, vibration, acceleration and even radiation.
The carrier aircraft, VMS Eve, was piloted by Todd Ericson and Kelly Latimer.