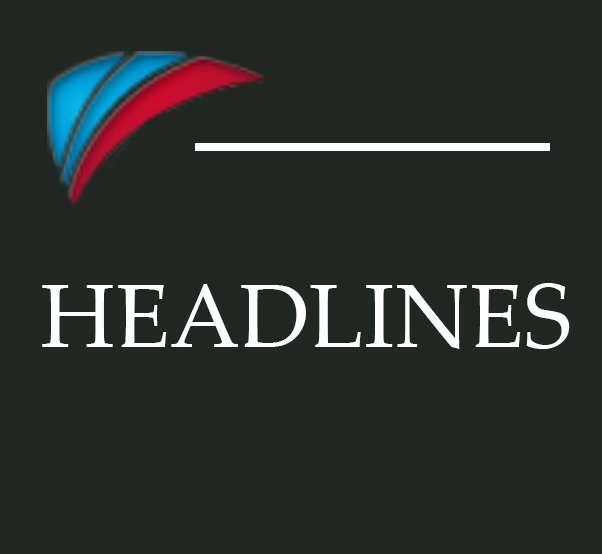 News
U.S. president says war would be 'end' of Iran as tensions rise –
"If Iran wants to fight, that will be the official end of Iran," he said in a tweet on May 19. "Never threaten the United States again!"

As tensions rise, could Iran mistake airliners for warplanes? –
Commercial airliners flying over the Persian Gulf risk being targeted by "miscalculation or misidentification" from the Iranian military amid heightened tensions between the Islamic Republic and the U.S., American diplomats warned May 18, even as both Washington and Tehran say they don't seek war.

Rocket attack hits near U.S. Embassy in Baghdad's Green Zone –
It was the first such attack since September, when three mortar shells landed in an abandoned lot inside the Green Zone.


Business
Here's what Army secretary has to say to contractors upset about their canceled programs –
Last year, the Army's top civilian and the service's chief of staff spent about 60 evening hours running down a list of every last Army acquisition program, looking for places to save money.

U.S. clears $1 billion in Raytheon weapons for Canada, South Korea and Japan –
In a trio of notifications Friday afternoon, the U.S. State Department cleared more than a billion dollars in potential weapon sales for three of America's military allies.

Navy awards Sikorsky $1.13B for next 12 CH-53K heavy-lift helicopters –
The Department of the Navy awarded Sikorsky a $1.13-billion contract for 12 CH-53K King Stallion heavy-lift helicopters, the Defense Department announced on May 17.

State, DOD letter warns European Union to open defense contracts, or else –
Pentagon and State Department officials have told the European Union they're "deeply concerned" over plans to potentially exclude U.S. defense firms from competing for billions worth of new arms deals, suggesting the U.S. could slap restrictions on buying European defense equipment in retaliation.

Lockheed adds some Israeli SPICE to kinetics market –
Israeli company Rafael Advanced Defense Systems and Lockheed Martin have signed a cooperation agreement to develop, market, manufacture and support the Israeli company's SPICE smart bombs.

Turkey's Erdogan says will jointly produce S-500s with Russia after purchase of S-400s –
Turkish President Tayyip Erdogan said on May 18 that the purchase of S-400 defense systems from Russia was a done deal, adding that Ankara would also jointly produce S-500 defense systems with Moscow.


Defense
Trump may be preparing pardons for servicemen accused of war crimes –
President Trump has indicated that he is considering pardons for several American military members accused or convicted of war crimes, including high-profile cases of murder, attempted murder and desecration of a corpse, according to two United States officials.

Courts weigh Trump's plan to tap Pentagon for border wall –
President Donald Trump is moving fast to spend billions of dollars to build a wall on the Mexican border with money secured under his declaration of a national emergency, but he first must get past the courts.

Where do special forces fit in National Defense Strategy? –
The most valuable role for U.S. special operations forces within the National Defense Strategy is to build relationships with countries in hot spots around the globe to keep Russia and China at bay.

U.S. Army's jumping to the next level in virtual training –
The U.S. Army has been building a virtual world in which to train soldiers for war, and it's expected to award contracts in June for reconfigurable virtual air and ground trainers and for a common synthetic environment that includes complex and real-life terrain.

See U.S. Air Force's new combat rescue helo fly for the first time –
A Lockheed Martin subsidiary's combat rescue helicopter took to the skies for the first time May 17.

U.S. special ops command at odds with Air Force over need for light-attack aircraft –
U.S. Special Operations Command is bullish at the prospect of buying a light-attack aircraft, according to the command's top leaders — a marked contrast from the U.S. Air Force, which wants to expand the effort to other types of platforms.


Veterans
Korean War soldier who went missing will be buried next to his twin killed in the same battle –
A soldier who was killed during the Korean War has been returned to Illinois and will be buried next to his twin, who was killed during the same battle.

These nonprofits are teaming up to help vets struggling with financial issues — for free –
Two nonprofits just partnered up to give veterans free access to financial and home-ownership counseling.

VA to codify customer Experience as part of core values –
The need to consider ease, effectiveness and emotion in all decisions will become part of the department's Code of Federal Regulations.