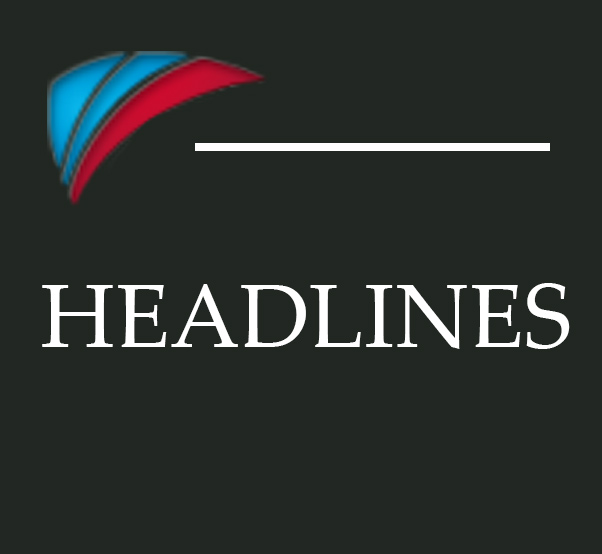 News
Shanahan out: Acting Defense Secretary withdraws his confirmation bid-
Acting Defense Secretary Patrick Shanahan, whose official nomination to take over the role of the permanent Pentagon leadership spot had been stalled for several weeks, on June 18 abruptly withdrew his name from the process.

SEAL war crimes trial begins-
A decorated Navy SEAL stabbed to death a wounded and captive teenage Islamic State fighter in Iraq and then bragged about it, a military prosecutor told jurors Tuesday during opening statements in a politically charged court-martial.


Business
European nations are teaming up to make a 6th-gen fighter. Can the US keep up?-
France made a splash at this year's Paris Air Show, unveiling a sixth-generation fighter design, the Future Combat Air System.

Lockheed Martin chasing more fighter sales in Europe-
Lockheed Martin is chasing strong potential business for its fighter offerings in Europe as well as opportunities in Canada and India, according to Michelle Evans, executive vice president for Lockheed Martin Aeronautics.

Raytheon, Northrop Grumman partner on hypersonic missile system-
The pair will be working together to use the scramjet engine, which Northrop Grumman is constructing entirely out of 3D-printed parts.

KC-46 fix months away as more debris found in new refuelers-
The Air Force says new quality control measures and production changes have been put in place, but they expect to continue to find debris in new aircraft for the foreseeable future because of "a cultural issue."


Paris Air Show
Mea culpa: Boeing owns KC-46 missteps, 'going above and beyond' Air Force inspection requirements-
Boeing placed "fierce focus" to ensure issues that halted production of the KC-46 tanker twice don't happen again, now exceeding Air Force requirements for aircraft inspection prior to delivery, said the head of the company's defense business.

Lockheed WILL Force Down F-35 Flight Costs: Ulmer-
Asked during his briefing here whether 25 by 25 was achievable, Greg Ulmer, head of the F-35 program for Lockheed Martin, said the company would prove itself just as it had by lowering the cost of an F-35A to below $80 million one year early.

Video: Future fighters unveiled at Paris Air Show Day 1-
The first day of the Paris Air Show saw the unveiling of future fighter jet mock-ups, one from Dassault and one from Turkish Aerospace Industries.

L3, Harris to divest 'significant' portion of business post merger-
The combined entity of L3 Harris Technologies will divest a significant piece of business, likely in the first six months after the merger closes, CEOs from both companies said during an interview with Defense News ahead of the Paris Air Show.

Turkish Aerospace Industries reveals indigenous TF-X fighter as S-400 dispute looms-
Turkish Aerospace Industries unveiled a full-scale model of its indigenous fifth-generation fighter Monday at the Paris Air Show, a display meant to signal the rise of Turkey's domestic defense-industrial capabilities.

FCAS or Tempest? European missile company has its eyes on both-
European missile-maker MBDA presented new ideas for future air warfare at the Paris Air Show on Monday, as the company straddles the line between supplying a potential United Kingdom-led, sixth-generation fighter and a continental version spearheaded by France, Germany and Spain.

U.S. Air Force looking to fast track cash to Kratos Defense for additional Valkyrie drones-
Things are looking up for Kratos Defense's XQ-58A Valkyrie drone. Fresh off its second flight, the U.S. Air Force is considering buying 20 to 30 aircraft for further experimentation, the service's acquisition executive said June 17.

European leaders unveil model of next-gen fighter aircraft at Paris Air Show-
French President Emmanuel Macron and the defense ministers of Germany, France and Spain unveiled the mockup of a sixth-generation combat aircraft here today, moving forward with a project that they hope will become Europe's primary aerial weapon within two decades or so.

Lego X-Wing design pitched for future fighter deals-
Lego has spied an opportunity to play a role in emergent sixth-generation fighter requirements. The toymaker is displaying a life-sized X-Wing made entirely of Lego bricks.


Defense
How long will it take to get a new Defense Secretary now?-
With acting Defense Secretary Patrick Shanahan's sudden withdrawal from the Senate confirmation process, Pentagon planners and nervous lawmakers are facing the reality that the world's largest military might be without a permanent leader for several more months to come.

Five names to watch as Trump searches for his next defense secretary-
For the second time in six months, President Donald Trump is searching for his next defense secretary. Here's a look at some of the likely names being considered.

DOD announces $250M in military aid to Ukraine-
The Defense Department announced June 18 it plans to provide $250 million in military aid to Ukraine, including a variety of small arms, maritime surveillance systems, night vision equipment and electronic warfare detection and secure communications systems.

Former Ranger likely to become acting Army secretary — again-
Under Secretary of the Army Ryan McCarthy will likely become the acting secretary of the Army, according to a defense official.

Major power shift underway at Pentagon as Army leaders step up-
President Trump's tweet on Tuesday that Army Secretary Mark Esper will take over as acting Pentagon chief could mean a dramatically altered power landscape in the U.S. military, with Army leaders in charge of the Joint Chiefs and the Defense Department.

Compressor stall led to fatal T-38 crash-
A compressor stall during a nighttime T-38 touch-and-go practice landing led to a crash that killed an experienced instructor pilot last November at Laughlin Air Force Base in Texas, an investigation has found.