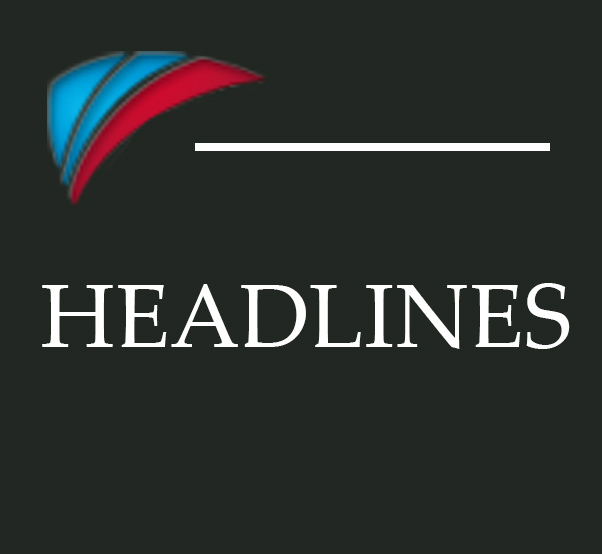 News
Russia, Turkey discuss supply of Russian warplanes: RIA-
Russia and Turkey are discussing the possibility of deliveries of the Russian-made Sukhoi Su-57 stealth fighter jet and Su-35 aircraft to Turkey, the RIA news agency cited a Russian official as saying on Aug. 28.

Esper calls for new basing investments in the Pacific-
Secretary of Defense Mark Esper Aug. 27 called for expanding base locations in the Pacific while continuing regular freedom of navigation operations in the region, as part of a broader attempt to stymie China's influence.

U.S. Navy's top officer sounds off on his way out the door-
After four years on the job, U.S. Navy Chief of Naval Operations Adm. John Richardson on Aug. 22 handed the reins over to Adm. Michael Gilday.

Taliban say near agreement on U.S. withdrawal from Afghanistan-
The Taliban said on Aug. 28 they were close to an agreement with U.S. officials on a deal that would see U.S. forces withdraw from Afghanistan in exchange for a Taliban promise the country would not become a haven for international militants.

Pentagon chief approves 20 more miles of border wall-
Defense Secretary Mark Esper has approved building 20 more miles of barriers along the southern border, according to court documents filed Aug. 27.


Business
Lockheed Martin awarded $2.4 billion contract for F-35 spare parts-
The Pentagon awarded Lockheed Martin an additional $2.4 billion to provide spare parts for the F-35 Lightning II Joint Strike Fighter, after a government watchdog found earlier this year that a parts shortage kept them grounded and forced squadrons to "cannibalize" jets to keep others flying.

State clears $4.2 billion in potential arms sales to Japan, S. Korea, Hungary, Lithuania and Denmark-
The U.S. State Department on Aug. 27 cleared over $4.2 billion in potential weapon sales for Japan, South Korea, Hungary, Lithuania and Denmark.

Pentagon sees 'no major concerns' with Raytheon-United Technologies merger-
The Pentagon appears unlikely to object to the blockbuster merger of Raytheon and United Technologies, a top U.S. defense official said Aug. 26.

Uncle Sam wants YOU to compete for Army network upgrade: CS 21-
No incumbent contractor should feel safe, and all comers should consider taking a shot, Army network modernization officials told me.

Can an Israeli missile give U.S. Army aviation an advantage in future warfare?-
In the mountainous desert of Arizona, an AH-64E helicopter hiding behind 1,600 feet of craggy mountain fires a missile at a target representing a Russian Pantsir medium-range, surface-to-air missile system on the opposite slope.

Lithuania's Joint Light Tactical Vehicle buy clears State Dept. hurdle-
Lithuania's plan to buy the Joint Light Tactical Vehicle from the U.S. has been cleared by the State Department, according to a Defense Security Cooperation Agency notification.

Poland's search for new European tanks is contagious-
Poland's new desire to join the European Main Battle Tank project, an initiative spearheaded by the Franco-German tandem, is part of a larger regional trend under which numerous Eastern European allies are pursuing plans to acquire new vehicles and replace their Soviet-designed tracked and wheeled rides.

Astroscale US targets DOD sat servicing market-
Japanese start-up Astroscale thinks its space junk technology can be used by the Pentagon for on-orbit satellite servicing, to build a foundation for its ultimate goal of building a space debris removal business, says Ron Lopez, president and managing director of the company's new U.S. unit.

U.S. State Department OKs missile sale to Japan worth $3.3 billion-
The U.S. State Department has approved the possible sale of missiles to Japan with an estimated cost of $3.3 billion, a Pentagon agency said on Aug. 27.


Defense
B-2 stealth bombers deploy to Europe-
The Air Force on Aug. 27 announced that it has deployed a task force of B-2 Spirit stealth bombers, airmen and support aircraft to RAF Fairford in England.

Night court comes to the Pentagon-
Defense Secretary Mark Esper on Aug. 27 confirmed his department-wide review won't be limited to finding savings from "fourth estate" agencies, but will potentially involve cutting legacy programs that are diverting money away from next-generation projects needed to combat China and Russia.

Pentagon to debut intellectual property protection team-
The Defense Department is about to debut a new program to secure military technology and safeguard developing weapons against malign actors such as China.

USS George Washington more than halfway through RCOH, will leave dry dock next month-
Aircraft carrier USS George Washington (CVN-73) is more than halfway through its refueling and complex overhaul and is set to leave the dry dock at Newport News Shipbuilding next month to begin the next phase of a four-year overhaul.

Air Force X-37B space plane breaks record for consecutive days in orbit-
The Air Force X-37B Orbital Test Vehicle marked a new milestone on Aug. 26.

Test agency approves fix for flawed F-35 light that blinded KC-135 crews-
A joint-test effort has fixed a dangerous flaw in the F-35 Lightning II that was blinding KC-135 Stratotanker crewmen during night refueling operations.


Veterans
Killed in battle, a sailor finally comes home-
A U.S. sailor from Kentucky who died at Pearl Harbor will be buried in his hometown this fall.

Multiple suspicious deaths at West Virginia VA raise concerns over criminal activity-
Federal investigators are probing a series of suspicious deaths at a Veterans Affairs hospital in West Virginia, a situation that congressional lawmakers have labeled "incredibly disturbing."

Millions of veterans to be memorialized online in VA legacy project-
The Department of Veterans Affairs earlier this month launched the Veterans Legacy Memorial project, aimed at memorializing online forever the more than 3.7 million veterans interred at the 136 national cemeteries run by the VA's National Cemetery Administration.

VA secretary rejects Obama religious expression rules: 'They did not know the makeup of the force'-
Robert Wilkie, the soft-spoken and managerial-minded secretary of Veterans Affairs, went public in a big way this summer when he said he refused to be "bullied" by a federal lawsuit claiming a Bible on display at a New Hampshire VA hospital violated the separation of church and state.