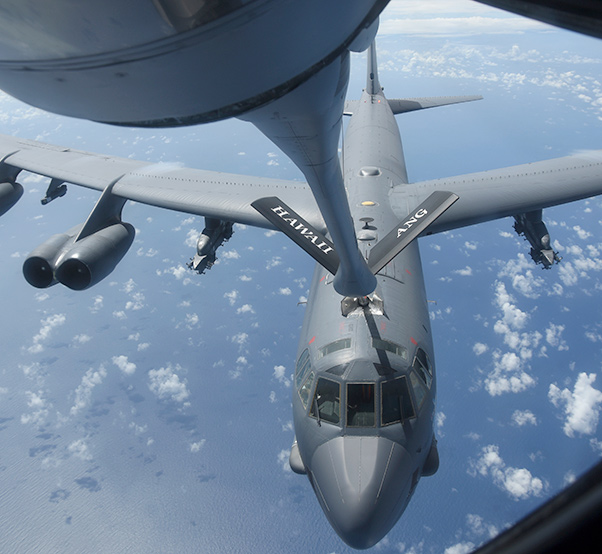 Two U.S. Air Force B-52H Stratofortress bombers, assigned to the 96th Expeditionary Bomber Squadron, participated in a joint training mission with two U.S. Navy P-8 Poseidon aircraft, assigned to Patrol Squadron (VP) 45 and VP-4, in the vicinity of Japan over the East China Sea Aug. 1, 2018.
This marks the second joint force integration in as many weeks for the 96th EBS aircrew, deployed to Andersen Air Force Base, Guam, from Barksdale Air Force Base, La. The 96th EBS aircrew used the mission to familiarize themselves with the Indo-Pacific region and demonstrate, though multi-service flight operations, the United States' commitment to operating freely across the global commons.
The flight was flown as part of U.S. Indo-Pacific Command's Continuous Bomber Presence program that has been ongoing since March 2004. The routine employment of CBP missions in the USINDOPACOM area of responsibility are in accordance with international law and are vital to the principles that are the foundation of the rules-based global operating system.