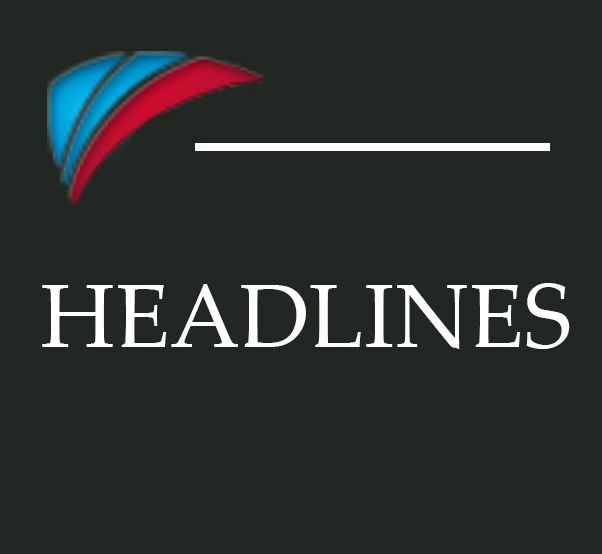 News
To counter China, Pentagon wants to create patriotic investors –
Faced with Chinese tactics of creating private equity firms and investing in American technologies, the Pentagon is preparing a new tool, one it hopes will lead domestic investors to increase spending in companies vital for the defense-industrial base.

Patriot missiles, amphibious transport dock deploy to deter Iranian 'threats' –
The Pentagon has approved the movement of a Patriot missile system and the amphibious transport dock Arlington to the U.S. Central Command area of operations, defense officials announced May 10.

UAE says four ships targeted by 'sabotage' off its coast –
The United Arab Emirates said May 12 that four commercial ships off its eastern coast "were subjected to sabotage operations," just hours after Iranian and Lebanese media outlets aired false reports of explosions at a nearby Emirati port.

Afghan military looks to bigger bases while closing checkpoints in hostile Taliban territory –
Taliban raids like the one on a small outpost in Wardak province that killed 11 of his soldiers earlier this month are a vexing problem for Brig. Gen. Abdul Raziq Safi. But soon the remote, often undermanned checkpoints will be shuttered in favor of larger bases.


Business
Rolls-Royce unveils hybrid power system for laser weapons –
Rolls-Royce has been quietly developing an integral system required to operate laser weapons on the battlefield for about a decade in its LibertyWorks division, which is the company's internal advanced technology unit based in Indianapolis.

Pentagon acquisition boss offers timeline, cost details for next F-35 contract –
The next deal between the U.S. government and F-35 fighter jet manufacturer Lockheed Martin is expected to be finalized by July, potentially putting the contract announcement around the time of a major annual air show.

In row with Turkey, U.S. searching for alternative F-35 component vendors –
Pentagon leaders are searching for alternative vendors to manufacture several F-35 Joint Strike Fighter components in the case Washington and Ankara are unable to resolve their dispute over latter's plan to field the S-400 air defense system.


Defense
Shanahan says military won't leave until US-Mexico border is secure –
Acting Defense Secretary Patrick Shanahan visited a border city in Texas on May 11 and said he intends to accelerate planning to secure the border and bolster the administration's ability to accomplish that without the Pentagon's continuous help.

Major problems persist with JLTV, Zumwalt destroyer, GAO finds –
The Pentagon's purchase of $1.69 trillion worth of major weapons systems has been riddled by cost overruns, delays and other problems reflecting poor oversight, the Government Accountability Office said in its annual survey of Defense Department acquisitions.

Aggressor squadron will reactivate with fifth-gen aircraft –
The 65th Aggressor Squadron, which last flew in 2014, is being reactivated as an F-35 squadron at Nellis Air Force Base in Nevada.


Veterans
WWII-era Navajo Code Talker Fleming Begaye Sr. dies at 97 –
The Navajo Nation has announced that World War II-era Navajo Code Talker Fleming Begaye Sr. has died.

Granville Coggs, a Tuskegee Airman and Renaissance man, dies at 93 –
Granville Coggs, who was one of the nation's first black military pilots during World War II, has died at the age of 93.

U.S. 'candy bomber' back in Berlin after 70 years –
When in 1948 US bombers started dropping tiny, improvised parachutes loaded with sweets into Berlin during the Soviet blockade, one little German girl wrote to complain.