May 18, 1951: XF-92A #682 arrived from Convair in San Diego for performance tests.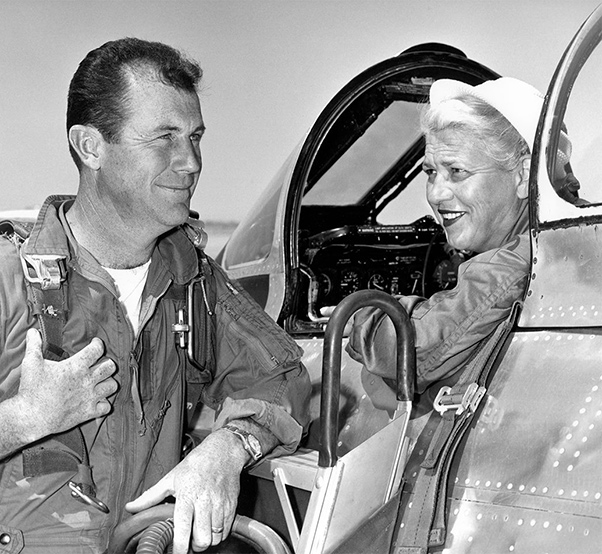 May 18, 1953: Jacqueline Cochran made two supersonic dives in a Canadian-built (Canadair) F-86E Sabre and became the first woman to exceed the speed of sound. Later that day she flew the same plane over Edwards AFB's low-level course, a 12-pylon, 100-kilometer track, to a new women's absolute speed record of 652.552 miles per hour. A chase plane flown by her friend, Maj. Charles "Chuck" Yeager, accompanied her.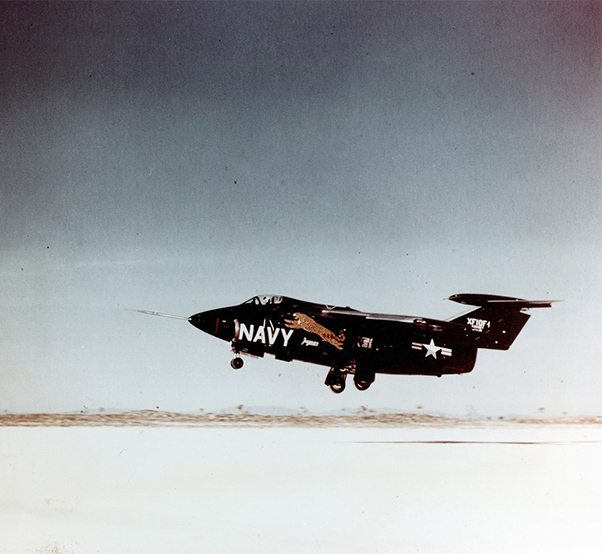 May 19, 1952: Grumman's highly innovative Navy fighter, the XF10F-1 Jaguar, made its first flight, heroically flown by company test pilot Corwin H. "Corky" Meyer. The aircraft featured a porcine fuselage and the first practical use of variable-sweep wings, and a novel delta-shaped "flying" horizontal stabilizer.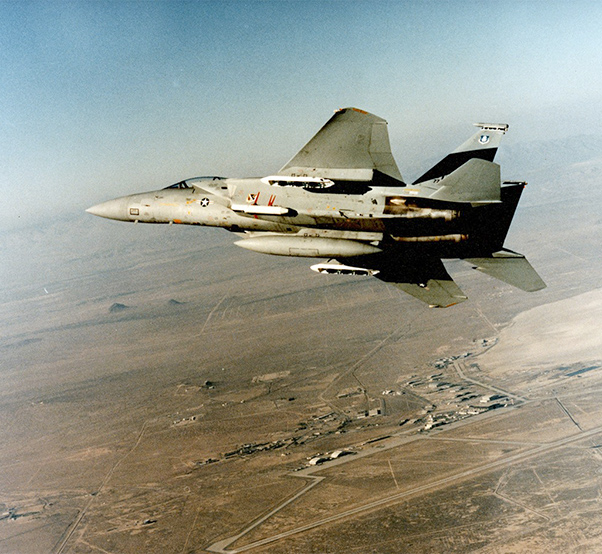 May 19, 1981: The F-15 Integrated Flight and Fire Control (IFFC) evaluation began. The IFFC was a radically new concept for improving the weapon delivery effectiveness of fighter aircraft by blending the control inputs of both the pilot and the IFFC system during an air-to-air or air-to-ground attack.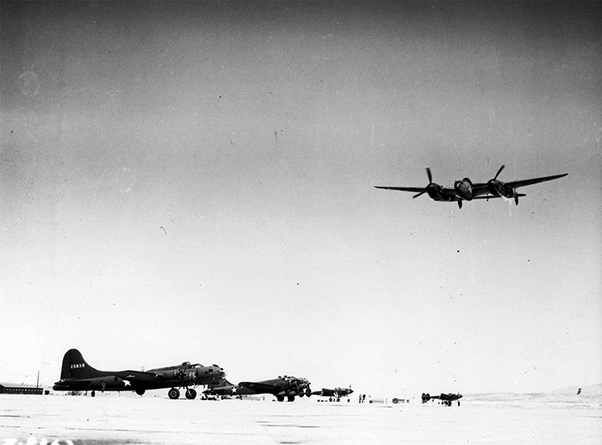 May 20, 1943: The 446th Fighter Squadron (360th Fighter Group) was activated at Muroc Army Air Field for the purpose of training replacement P-38 pilots. The photograph shows a P-38 flying low over the airfield.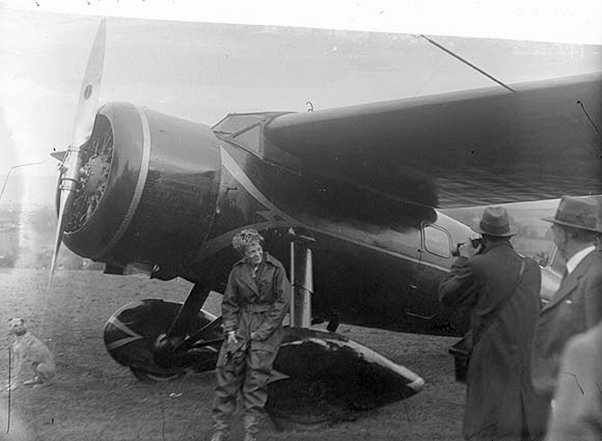 May 21, 1932: After flying for 17 hours from Newfoundland, Amelia Earhart lands near Londonderry, Northern Ireland, completing the first transatlantic solo flight by a woman.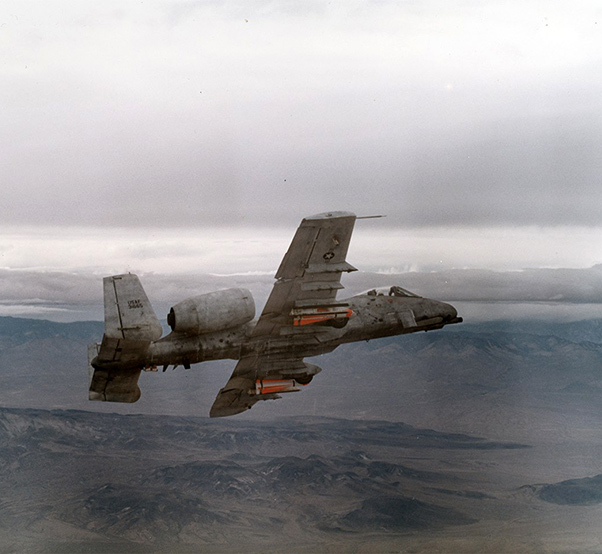 May 22, 1975: The Joint Test Force completed stall and spin tests on the Fairchild-Republic A-10 Thunderbolt II. It was concluded that the aircraft was highly resistant to entering spins and easy to recover from them.