July 8, 1963: Wet runway braking tests were completed on a Convair B-58 Hustler at Edward Air Force Base, Calif. The tests involved high speed taxiing, takeoffs, landings and refused landings on wet and dry runways.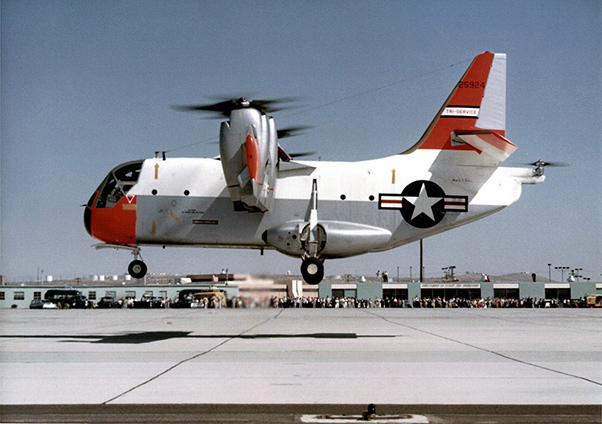 July 9, 1965: The tilt-wing XC-142A vertical/short takeoff and landing aircraft arrived at Edwards Air Force Base, Calif., for Category II testing following a two-day flight from the Ling-Temco-Vought plant in Dallas, Texas. The flight was the first long distance hop of a V/STOL aircraft. The XC-142A was an experimental four-engine propeller transport in which the engines and wings tilted in flight to transition between vertical and horizontal flight.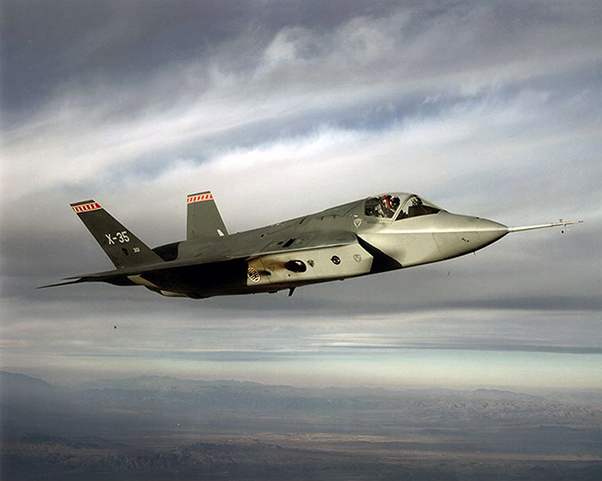 July 9, 2001: With British test pilot Simon Hargreaves at the controls, the Lockheed Martin X-35B completed an in-flight conversion from the convention to the STOVL mode and back before accelerating to Mach 1.08. This was the first time one of the two JSF demonstrators had made a conversion and flown supersonically in the same flight.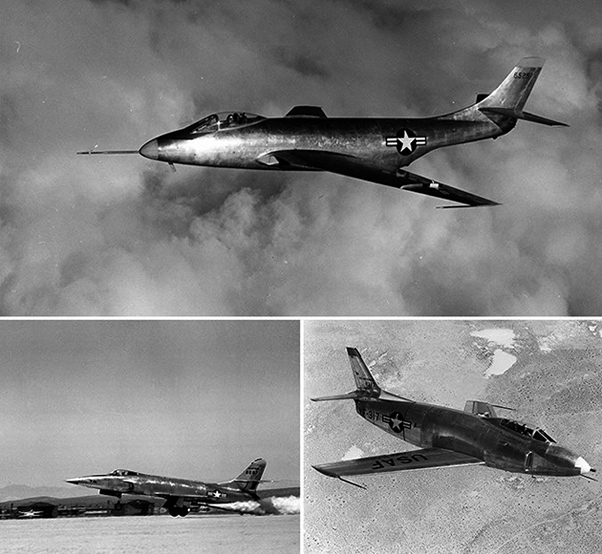 July 10, 1950: the test operations branch completed the fighter evaluation program on the McDonnell F-88 Voodoo (top), the Lockheed XF-90 9left) and the North American YF-93 (right) aircraft. None were selected for production.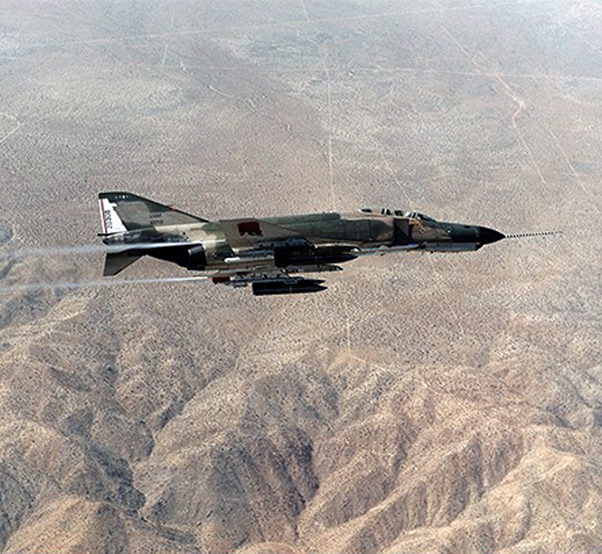 July 10, 1968: The high drag phase of the McDonnell Douglas F-4E Phantom II Category Stability and Control evaluation was completed. The loading consisted of 10 M-117 general purposed retarded bombs and six LAU-3A rocket launchers.