July 24, 1951: The Bell X-1D made the first flight of its career when it was air-dropped from an EB-50A mother ship to make an unpowered glide to the Rogers Dry Lakebed at Edwards Air Force Base, Calif. Jean Ziegler was the pilot. The X-1D was the first of the "second generation" X-1 rocket research planes to be completed; it was intended for heat transfer research.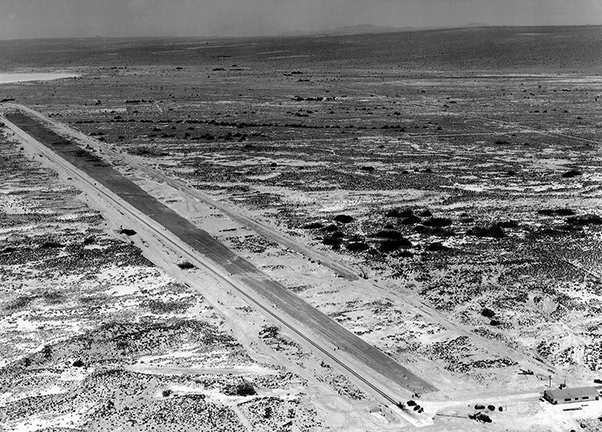 July 24, 1958: The last rocket-powered sled run was made on the 10,000-foot Aerodynamic Research Track, also known as the High Speed Track and the Free Air Test Facility.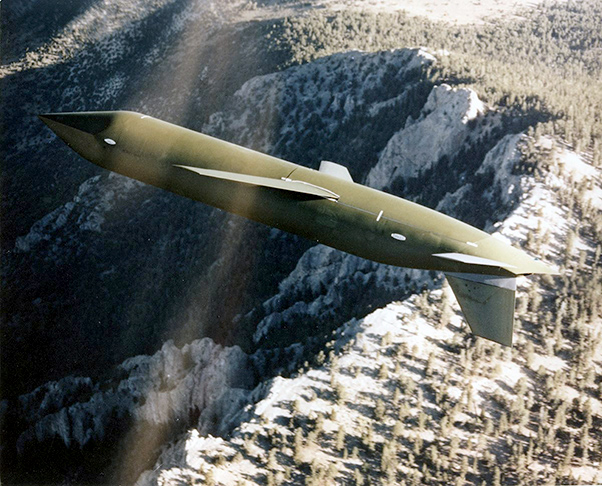 July 24, 1985: The Strategic Systems Combined Test Force conducted the first captive-carry sortie in the AGM-129A Advanced Cruise Missile program.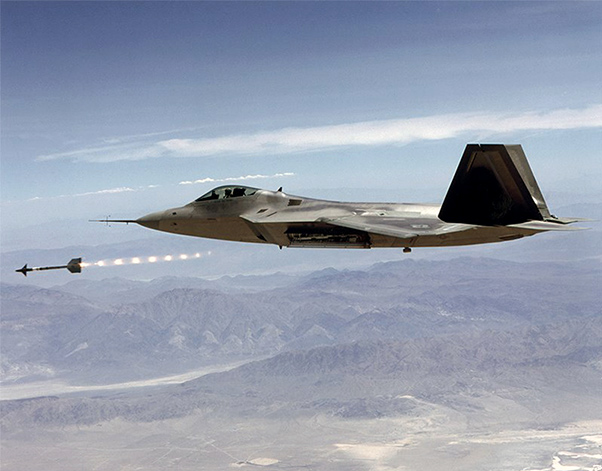 July 25, 2000: The F-22 CTF's Raptor 02 successfully fired an AIM-9 Sidewinder missile over the China Lake test range. The test confirmed the F-22sw ability to launch an air-to-air missile from an internal weapons bay.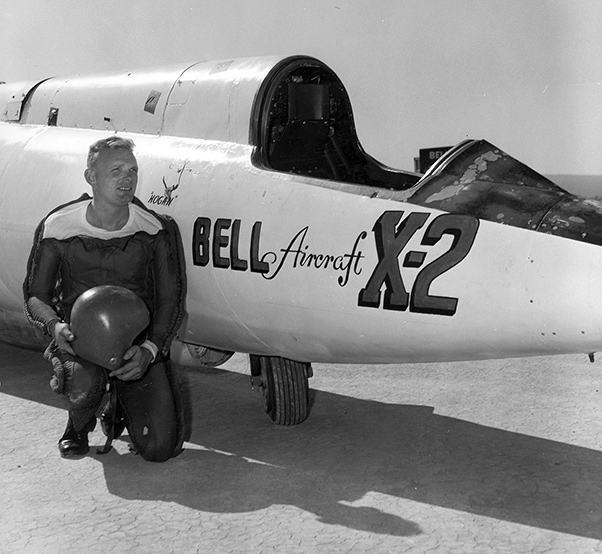 July 26, 1958: Capt. Iven C. Kincheloe Jr. was killed following an unsuccessful ejection when his F-104 suffered an engine failure on takeoff. A Korean War fighter pilot, Kincheloe had been assigned to Edwards in the mid-1950s as a test pilot, where he flew many of the new "Century" series fighters, such as the F-101, F-102, F-104 and F-105, and had been chosen as the Air Force's lead test pilot for the X-15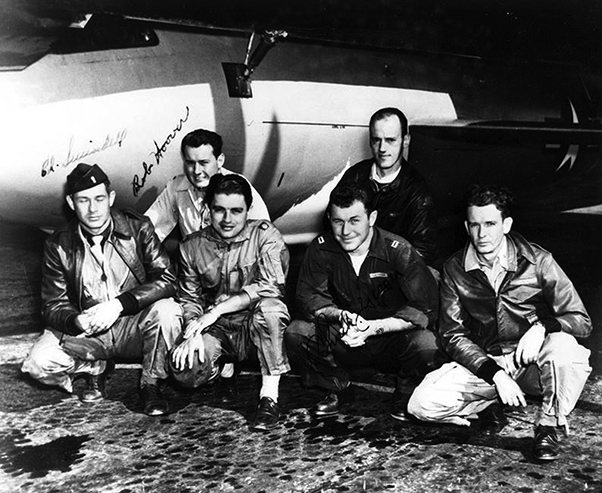 July 27, 1948: The Air Materiel Command X-1 test team, arrived at Muroc to commence preparations for the accelerated flight test program. Pictured left to right are Lt. Edward Swindell, Lt. Robert "Bob" Hoover (back row), Maj. Robert "Bob" Cardenas, Capt. Chuck Yeager, Dick Frost (back row) and Capt. Jack Ridley.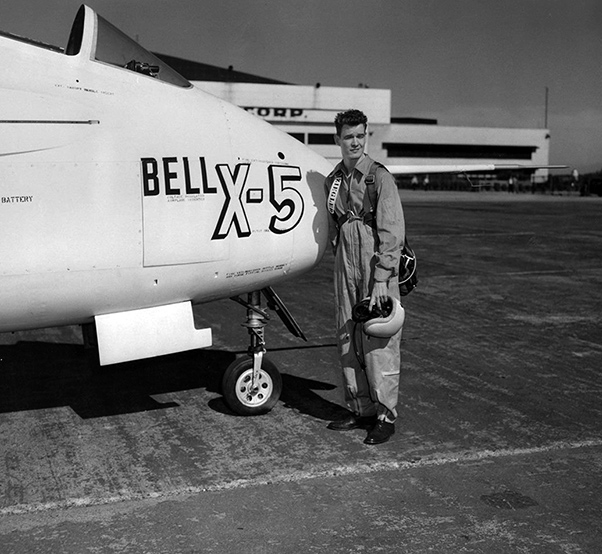 July 27, 1951: With company test pilot Jean "Skip" Ziegler at the controls, the Bell X-5 became the first variable-geometry aircraft in history to "swing" — or sweep forward or back — its wings while in flight.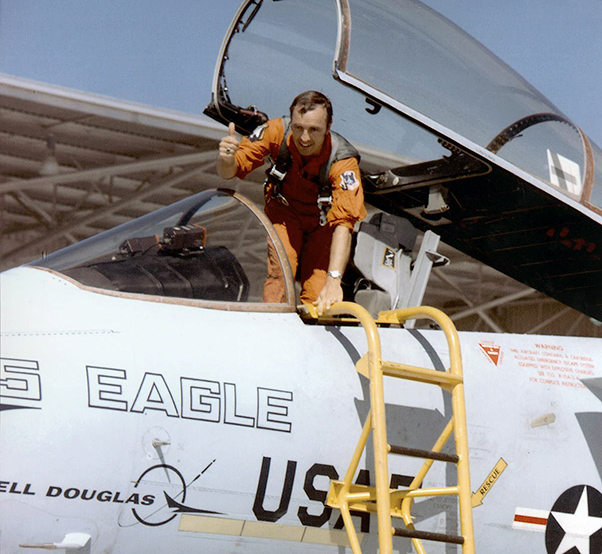 July 27, 1972: At Edwards Air Force Base, Calif., the McDonnell Douglas F-15A Eagle made its first flight, flown by chief test pilot Irving L. Burrows.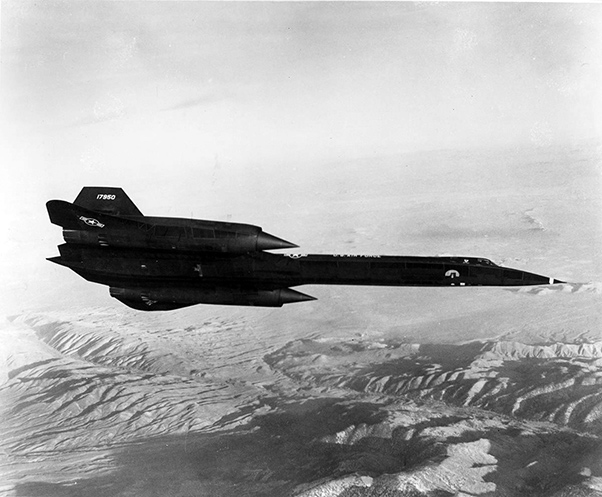 July 27, 1976: Majors Adolphus H. Bledsoe, Jr. and John T. Fuller flew an SR-71 over a 1,000 kilometer course in the vicinity of Edwards Air Force Base, Calif., setting three closed-circuit records: world absolute speed, world jet speed with 1,000 kg payload; and world jet speed without payload. The aircraft reached a speed of 2,092 mph.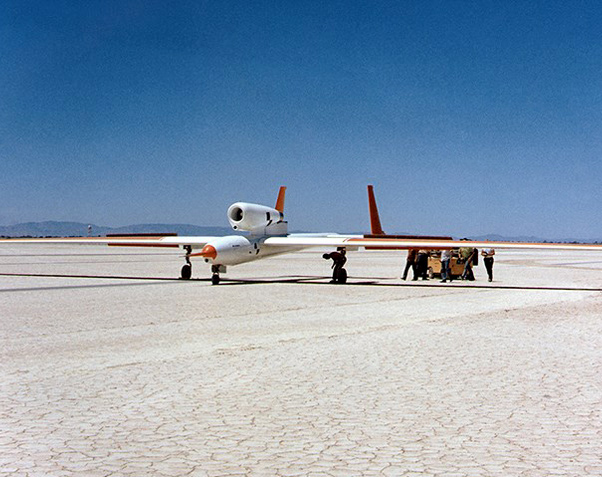 July 28, 1973: Boeing's YQM-94A Compass Cope-B – Gull remotely piloted vehicle made its first fight. This was a twin-tailed unmanned vehicle with a single jet engine mounted on a dorsal pod.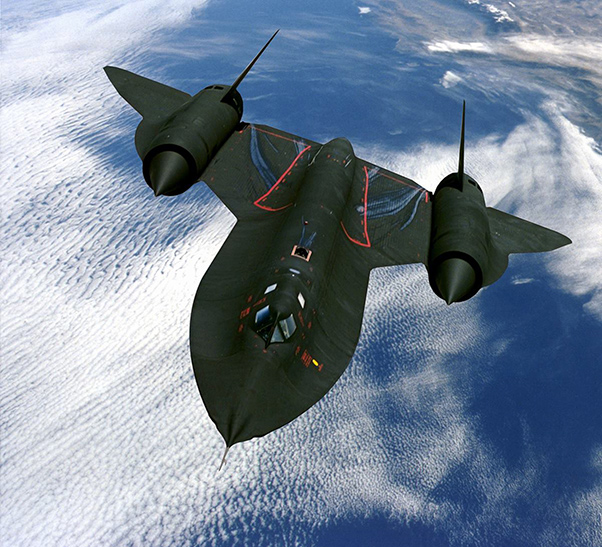 July 28, 1976: Capt. Eldon W. Joersz and Maj. George T. Morgan flew an SR-71 at 2,193.64 mph to set two records: world absolute and jet speed over a 15/25 kilometer straight course. Also on this day – Capt. Robert C. Helt and Maj. Lang A. Elliot flew their SR-71 over the test range at Edwards Air Force Base, Calif., to a height of 85,069 feet, establishing both world absolute and jet records for altitude in horizontal flight.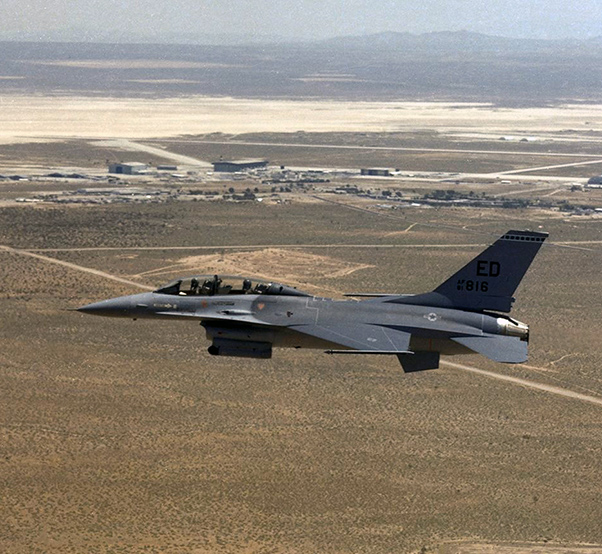 July 28, 1983: An F-16 flew the first sortie of the Low Altitude Navigation and Targeting Infrared System for Night (LANTIRN) evaluation program at Edwards Air Force Base, Calif.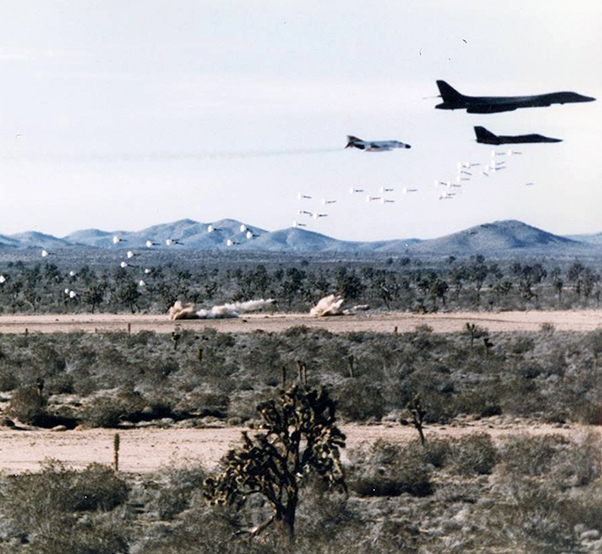 July 28, 1987: A B-1B released Mk82 weapons shapes over Edwards Air Force Base, Calif., during the first conventional weapons separation tests of the B-1B program.






July 29, 1983: The F-15 Combined Test Force at Edwards Air Force Base, Calif., passed 10,000 hours of accident-free flight time. This was the first time in the history of U.S. fighter development that such a milestone had been reached.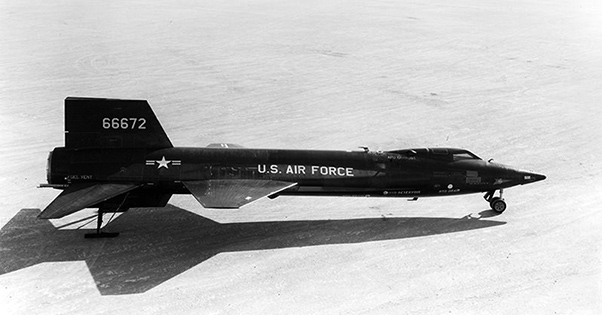 July 30, 1959: The third and last X-15 rocket research plane (s/n 56-6672) arrived at the Flight Test Center at Edwards Air Force Base, Calif.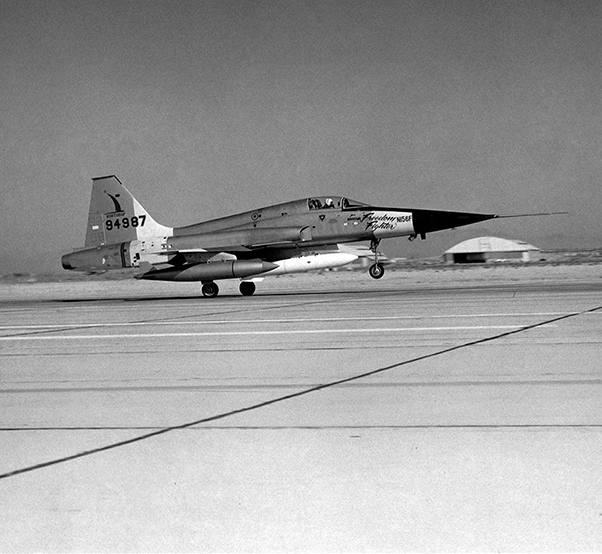 July 30, 1959: Northrop's N-156F, a fighter variation on its basic N-156T design, made its first flight, flown by Lewis "Lew" A. Nelson. No market for a lightweight fighter then being apparent, the aircraft was soon mothballed by the company until it reappeared four years later as the F-5 Freedom Fighter.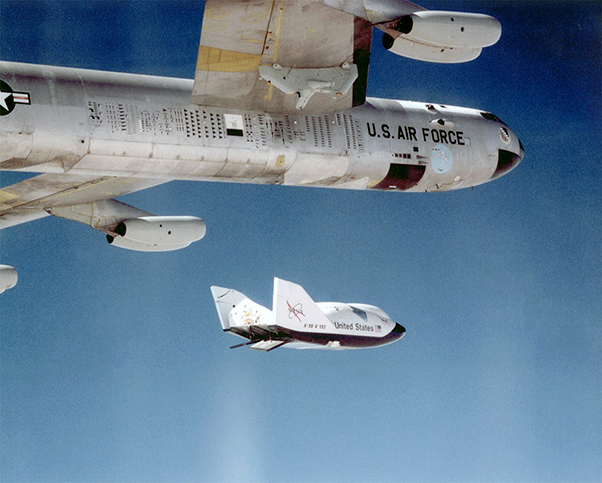 July 30, 1997: The X-38 atmospheric test vehicle made its first captive-carry flight aboard a B-52. A joint project of NASA's Dryden facility and the Johnson Space Center, the X-38 was a sub-scale, unmanned shape validation vehicle for a future International Space Station emergency Crew Return Vehicle. This Edwards History Office file photo features the first free flight of ship #2 taken on July 9, 1999.