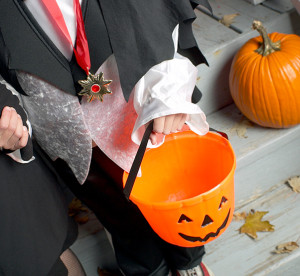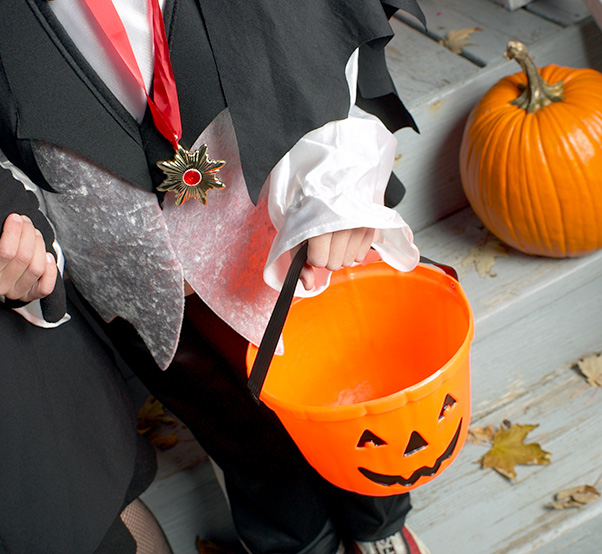 For most people Halloween means three things: costumes, trick-or-treating and months of free candy.
All these things are what make a traditional Halloween a fun time to be shared by both children and adults. Just remember the creepy crawlers, ghosts and ghouls are not all you should be aware of on this fright filled night.
To protect you from the other scares, the 412th Security Forces Squadron and the squadron's Pumpkin Patrol volunteers will be keeping a watchful eye Oct. 31 during the designated trick-or-treating hours of 6 p.m. to 8 p.m.
Although Pumpkin Patrol is an extra special treat for parents by providing an added level of security for children throughout the night, we cannot stress enough the important role each parent and child plays in ensuring safety comes first.
By following some simple guidelines we hope we can keep our community safe during trick-or-treating for yet another year.
Costume
It's important to make sure you can see. Those scary masks can sometimes make it hard so a great alternative is face paint, but test it first to make sure there are no allergic reactions.
Also, make sure other pedestrians or drivers can see you by wearing light colors or placing reflective tape on your costumes. And, make sure knives, swords and other accessories are made from flexible material with no sharp edges.
Does your costume have a long cape or are you wearing a long dress? Make sure it won't make you trip and fall. You don't want to spill all the candy you collected!
Parents and Trick-or-Treaters
Walk, don't run, from house to house and always use sidewalks when available. If there is no sidewalk, be sure to walk on the left side of the road facing traffic.
Plot out a trick-or-treat map with your mom or dad. Figure out which houses you want to go to and how long you think you'll be gone. If Mom and Dad aren't going with you, make sure you carry the map so you don't get lost. Do not enter any homes without adult supervision.
Thoroughly inspect all candy before devouring and throw out any with open or damaged wrappings, no matter how delicious it looks.
Motorists
Be especially careful when driving through the housing area for children darting out into the streets and when pulling in and out of drive ways. Security Forces will be out in base housing during trick-or-treating to ensure everyone is employing good safety practices.
If you need to report any mishaps or emergencies please find the nearest Security Forces member or Pumpkin Patrol volunteer or call the Emergency Communications Center at (661)277-3343/3340.
Be sure to stay safe. Now go out and collect as many treats as you can!! Happy Halloween!