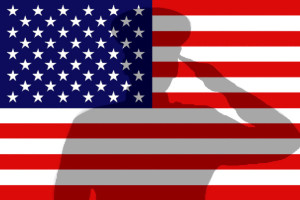 Veterans have made a selfless choice to lay their lives on the line to serve and protect our country. In many cases, they have made the ultimate sacrifice to ensure we continue to have our rights and freedoms.
Veterans Day is a time we set aside to honor these special Americans.
Originally known as Armistice Day since 1919, President Dwight D. Eisenhower signed a bill in 1954 officially establishing Nov. 11 as Veterans Day, stating, "I do hereby call upon all of our citizens to observe November 11 as Veterans Day. On that day let us solemnly remember the sacrifices of all those who fought so valiantly on the seas, in the air and on foreign shores, to preserve our heritage of freedom …"
And we cannot forget to remember the families of our veterans. They, too, sacrifice and serve in countless ways.
To all our veterans and their family members, thank you for your service and for stepping up to answer our nation's call to protect and defend our way of life.