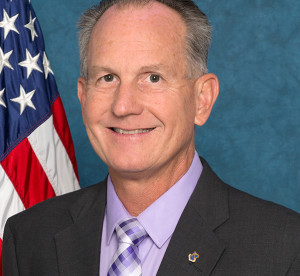 So I thought I knew who was touched by suicide. I thought it was friends and family, co-workers, supervisory chain and those things that I think make sense; but I have learned it can be broader and lasting.
I was touched by suicide a few years ago. Not family, not friend, not in the chain of command. An Airman yes, but an Airman not known to me. I agree we are a team, and the loss of a teammate is horrific, but really now, does it touch me?
The phone rang at 4 a.m. I was accustomed to recalls and the fears of family emergencies, so this is not an uncommon situation, and I answer alertly and professionally (although I would much rather be sleeping). "Colonel Smith, this is Sergeant Ah Sing, sorry to bother you, but I need to know if your uniform is in order?"
Instantly I knew what this was; I was being called to do a casualty notification. I assumed it to be one of my troops and started mentally going down the list of who was deployed in harm's way, who was traveling, who might have absorbed too much risk that day in their social endeavors … I did not think one iota that it might be a suicide.
It was, but it was a stranger. An Airman only related to me by the fact that we honor the same oath, share the same values and wore the same uniform. I reported and assembled the team — the chaplain, medical rep, driver. 
"Sir, your staff car is ready and I have the letter you are to present to the parents." 
Parents, so we have lost someone who is single. Possibly that sheds a tiny bright light, no fatherless or motherless children, no spouse to stand alone by a grave. It is funny how in these dismal times you try so desperately to find something positive to grasp. But I realized this was a false hope, as it was becoming clearer and clearer to me that there is always a broken heart, there is always someone left behind, there is always grief and loss.
My Airman was a he, 18 years old. First day deployed. Took his life with his side arm.
It struck me as a huge challenge to present not only the death but the terrible news that it was a suicide to the family; is it not enough that their son had to die? Is it not enough that they would see every memory of a laugh or cry from their child's face disappear into eternity?  Did I have to burden them with this additional pain? I am an Airmen, I follow orders. I had to.
No casualty notifications go as planned. I unfortunately was not new to this task. Grief, anger, tears, denial and a half-dozen other emotions rocked the moment. I started to become haunted as I listened to the family. Haunted by the "why."  Why does an 18 year old at the brink of adulthood, and possibly a career, end their life so suddenly?  Where was leadership? Where were friends? Where was his wingman?
So why am I touched?  I'm touched because I have never received an answer to the most important "where was" question. Where was a wingman?
Reality is that there are cases where we simply don't see anything and that may have been the case here. So we are left to never know or understand what really happened; we are left with questions when we are desperate for answers
So I am touched by a suicide … an Airman unknown to me.
Touched is such a nice word, it is soft, gentle, tender. Let's tell the truth. I was not touched by this suicide, I was slammed in the gut by it.
I challenge every singly wingman, battle buddy, shipmate, Marine, every member of our amazing and wonderful team to do everything in their power to make this never happen again.  We are Airmen, and we are wingmen. We take care of our own.
Call to action
One of the most effective ways to promote the 24/7/365 approach to suicide prevention is for Airmen, their families, or friends to step forward and share their own experiences of how they recognized they needed help and sought out support and resources.
Perhaps your resilience was tested in some way, or someone closed to you had their resilience challenged and you reached out to them. We want to hear your stories of resilience encouraging others to seek treatment and understand what resources are there to help. Contact Public Affairs, 661-277-3510, or the Suicide Prevention Program Manager, 661-277-5292.
There are a number of resources at Edwards AFB. Please check out the Edwards AFB Helping Agencies Directory by clicking the icon on your work desktop or contact Mental Health and/or Family Advocacy at 661-277-5291, Military and Family Life Counselors at 661-742-4733. You can also contact Military OneSource, Military Crisis Line (800-273-8255, press 1), or go online to the AF Suicide Prevention website at http://www.af.mil/SuicidePrevention.aspx.