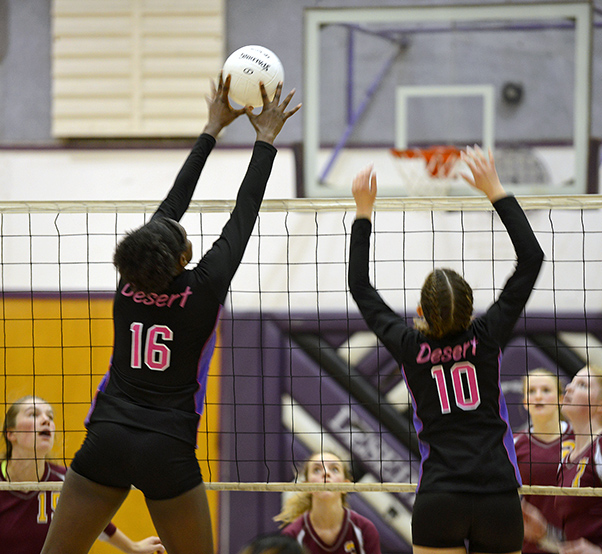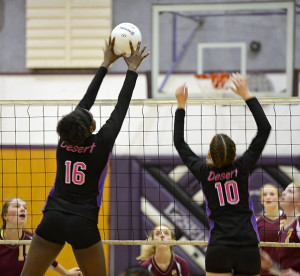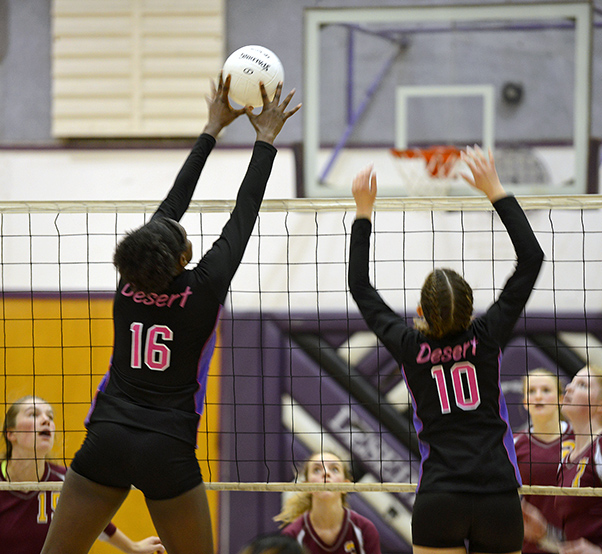 The Desert High School girls volleyball team defeated Summit High School (Fontana) Nov. 21 to become the California Interscholastic Foundation-Southern Section Division 4A champion. The match was played at Rio Hondo College in Whittier, Calif.
The Scorpions beat Summit 3-0 earning their first title ever.
DHS now enters the first round of the Southern California regional tournament and will face Calexico High School Nov. 24 at home. The match starts at 7 p.m.
The second round will be held Nov. 28 with the finals Dec. 1, and the state championships will be played Dec. 5 at Santiago Canyon College in Orange, California.
Unfortunately, that's where the good news ends for DHS.
The Scorpions football team succumbed to Grace Brethren 37-0 during an East Valley quarterfinal game played at Moorpark College in Moorpark, Nov. 20.
DHS finishes its season at 8-4 while the Grace Brethren Lancers (Simi Valley) remain undefeated at 12-0.