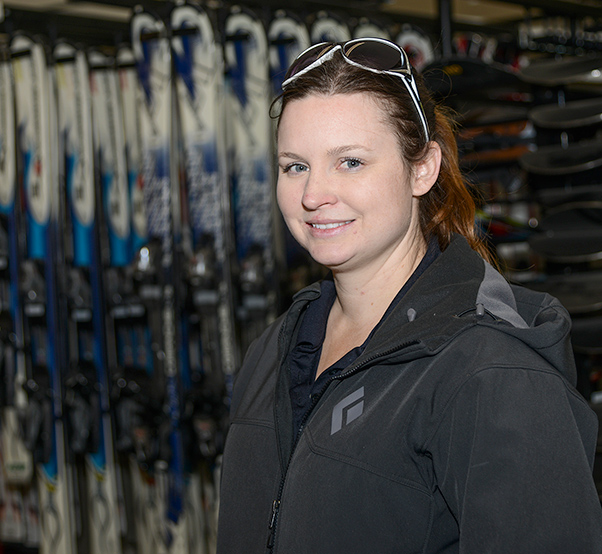 Emily Hayes, Outdoor Recreation lead
Emily Hayes is a wife and mother of two boys, Obediah and Matthew. Originally from California's central coast, Emily is looking forward to going home for Thanksgiving with her family.
"I have a lot to be thankful for, actually. I have two little boys… really healthy, really great kids. I have a husband, James who is loving."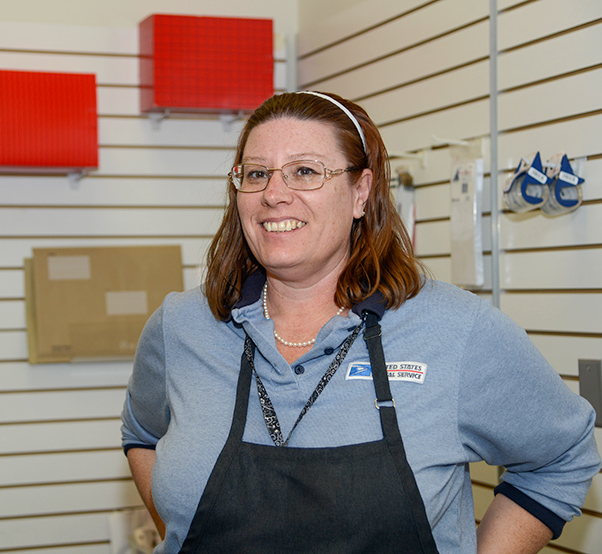 Nechelle Barela, USPS clerk
For Nechelle Barela, it's having dinner with her family that brings her joy on Thanksgiving. Her favorite Thanksgiving tradition is eating pumpkin pie for dessert because it brings back memories with her mother who lives on the East Coast and her grandmother. Though her memories of are homemade pie, today she enjoys store-bought.
"My mom and my grandmother used to make amazing pumpkin pie and I've got their recipes, but it just never turns out right. I've tried making the pumpkin pie, but it would either come out way to sweet or way to salty – I make terrible pumpkin pie."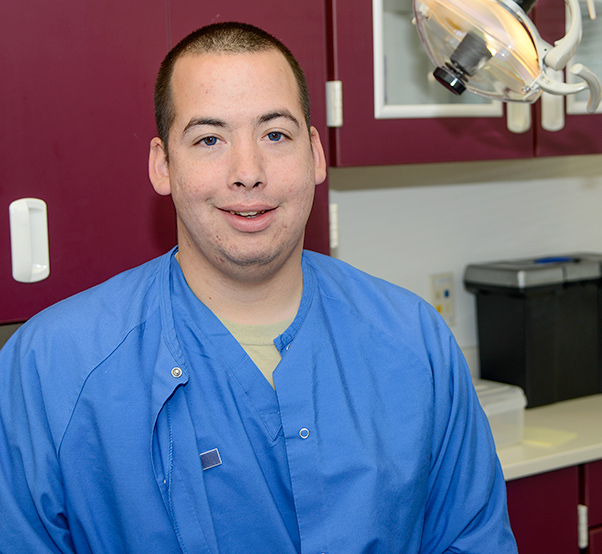 Senior Airman Adam Ayala, 412th Aerospace Medicine Squadron dental assistant
Senior Airman Adam Ayala is thankful for his family, friends and soccer. He plays goalie on the Edwards soccer team with teammates that are "the best." Though his family lives close by, he doesn't get much time with his sister Cymantha because of conflicting schedules. This past year, he was thankful for the chance to spend some time with her.
"My sister went with me to San Antonio for a soccer tournament for the base team and it was just fun."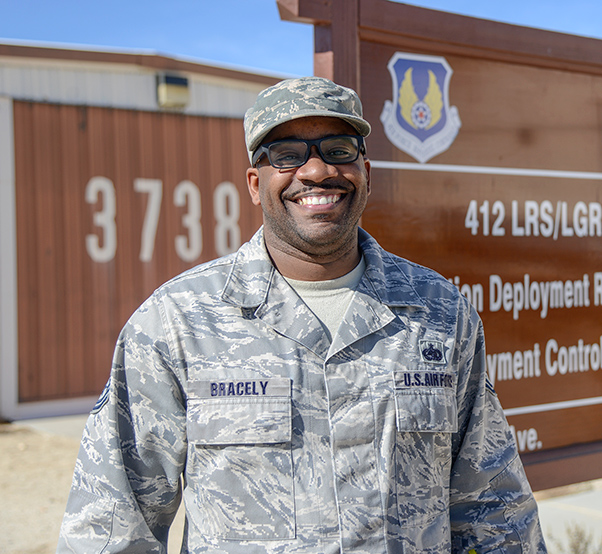 Tech Sgt. Kenneth Bracely, 412th Logistics Readiness Squadron, Logistics Plans and Integration lead chief
Tech Sgt. Kenneth Bracely is thankful for his extended and immediate family for the support and wisdom they have given him. Bracely's mom, Venita, played the role of mom and dad when he was growing up. Today, he calls her when he needs guidance.
"When it comes to wisdom the biggest thing that I've received is through action, learning how to respond to things in a calmer manner. I'm known in my family as the one with the temper. So I'm at the point to where I've learned to be humble enough to ask questions from people who may have gone through those circumstances so that I don't respond inappropriately."
His wife, Stephanie is resourceful. On his last birthday, she made him custom t-shirts with the logo for the military D.J. network he's starting.
"That was one of the things she did that I really appreciated and the fact that she tries to make something big when she has something small."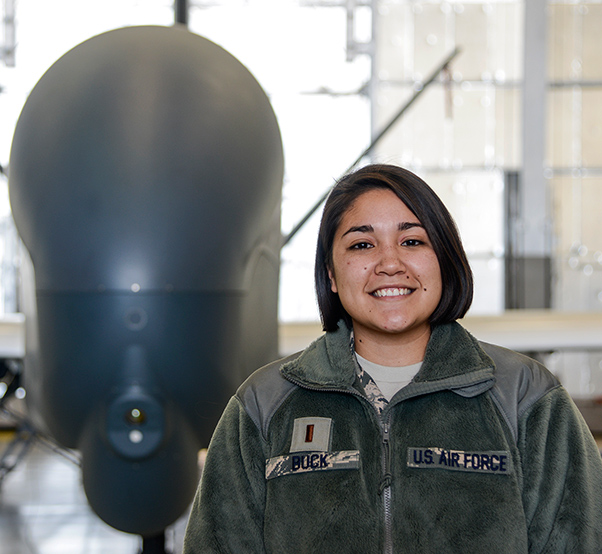 2nd Lt. Jennifer Buck, 31st Test and Evaluation Squadron, Remotely Piloted Aircraft analyst
Lt. Jennifer Buck's favorite Thanksgiving tradition is eating buffalo wings and watching football with her mom, Arlie. Every year, Buck roots for her alma mater, Florida State, while her mom cheers on the University of Florida Gators. Buck won't be able to go home for Thanksgiving this year, but she will still watch the game and call her mom during half-time and after the game to talk about it.
"She loves it, she's like this little tiny Filipino woman who loves football – she really gets into it."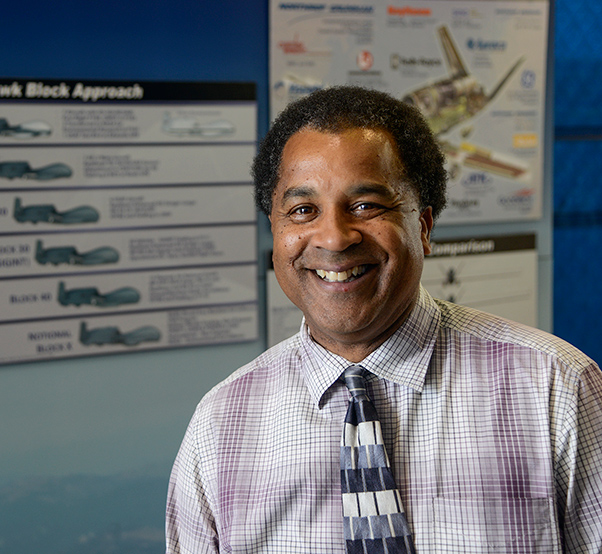 Derek Brown, Global Vigilance Combined Test Force Civic Outreach
Every year for Thanksgiving Derek Brown and his family eat a traditional meal with an untraditional guest list. He grew up with the Air Force and his father, Master Sgt. (ret.) Levet Brown Jr. When Thanksgiving rolled around everyone came to their house.
"If you could imagine 50 people in your house in a seven-hour span coming through, and then maybe 25 at the table when you actually sit down."
Today, Brown carries on that tradition by vising one out-of-state family member or friend, and one in state. The Brown's alternate between being travelers and hosts each year in their tradition. They also serve a mini Thanksgiving dinner to the children in his wife's home day care.
This year, Brown is thankful for God, his family, the president and Edwards AFB. He also said he is thankful for the Desert Wings.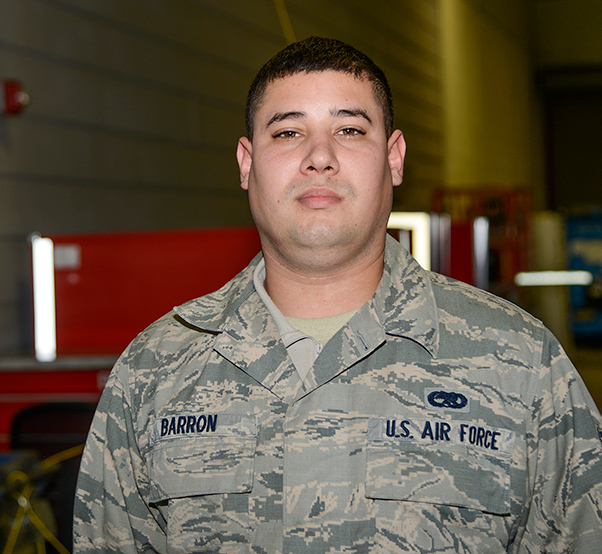 Senior Airman Michael Barron, 412th Aircraft Maintenance Squadron, F-35 crew chief
Senior Airman Michael Barron is giving thanks this year for his new title, "daddy." He became father to twin boys seven months ago and seeing them smile and crawl is "awesome."
"Them smiling and giggling is the biggest thing. The first time I held them they both fit into my arms, literally, the length of my arm that's how tiny they were."
He is also thankful for his family in Texas, a roof over his head, food on the table and his ability to work.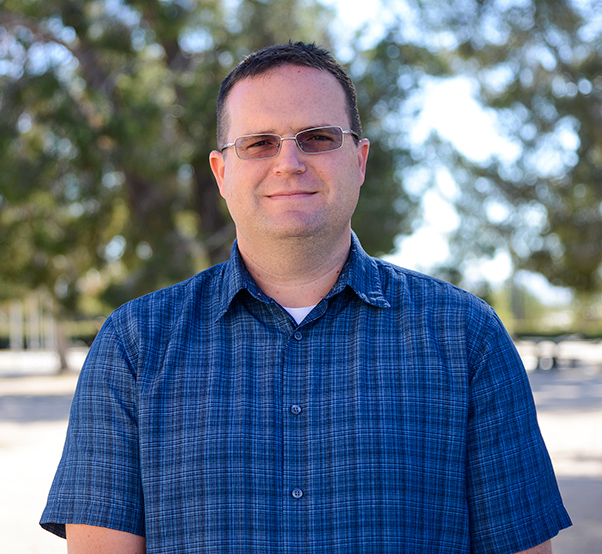 Gerald Boetsch, 412th Civil Engineering Group, base energy manager
Gerald Boetsch is thankful for his family who give him reason to say, "Every day is a joy." Boetsch and his wife Jill are thankful when they see their children smile. He shared that he recently got a chance to enjoy those special moments at Disneyland where his son met Mickey Mouse and his daughter met Minnie.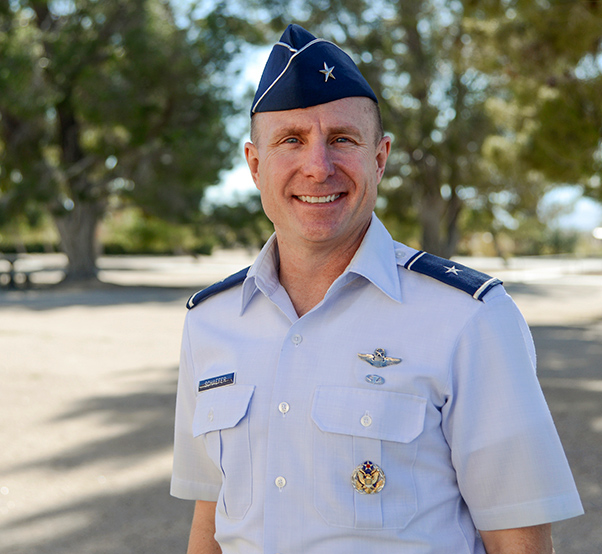 Brig. Gen. Carl Schaefer, 412th Test Wing commander
Each year before Thanksgiving dinner, Brig. Gen. Carl Schaefer reads the proclamation from President Abraham Lincoln, which established Thanksgiving Day. Then his wife Pauline lays out three pieces of corn on the table and each person at the table has to think of three things they are thankful for.
"We go around the table and talk about the three things we're thankful for. Then we just mow-down, eat and then it's football and naps afterwards."
Instead of turkey, Schaefer cooks the Thanksgiving Eye of Round roast.
"What am I most thankful for this year? My family, God's protection over them especially being split with my kids being in northern Virginia and then my wife and my youngest son here. And I'm thankful for this job and being able to take care of Edwards. It really is an honor and a blessing; I get up every day and thank God for this opportunity to serve."