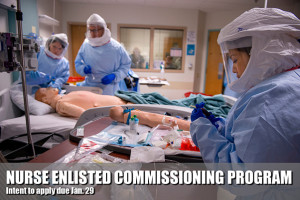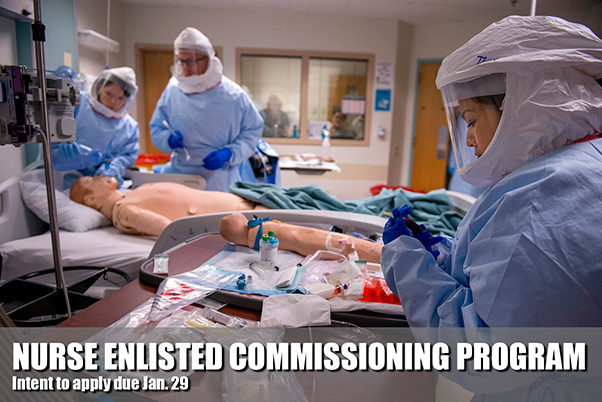 Eligible active duty enlisted Airmen interested in a nursing commission have until Jan. 29 to submit an "intent to apply" email to the Air Force Personnel Center.
The Nurse Enlisted Commissioning Program offers members an opportunity to earn a bachelor's degree in nursing and an Air Force commission.
The program is open to senior airmen and above who have less than 10 years of service and meet academic and administrative criteria. Participants must be able to complete the program within 24 consecutive months and earn their commission by the time they are 42 years old. In addition, applicants must be United States citizens, have a current security clearance and be worldwide qualified. Members selected for the program must begin classes during the fall 2016 term.
Applicants must select a school that is nationally accredited and either has an Air Force Reserve Officer Training Corps detachment on the campus or a cross-town agreement with an AFROTC detachment. Tuition and fees are limited to $15,000 per academic year, and the annual textbook allowance is limited to $600.
For eligibility criteria and application instructions, visit the Air Force Medical Service Knowledge Exchange at https://kx2.afms.mil/kj/kx1/AFNurseEducation or visit the myPers website and enter "Nurse Enlisted Commission" in the search window.
For more information about Air Force personnel programs go to the myPers website.