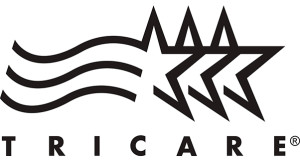 Question:  Do TRICARE beneficiaries meet health care requirements established by the Affordable Care Act, also known as the health care reform law?
Answer:  In most instances, yes.
The Affordable Care Act requires individuals to maintain basic health care coverage called minimum essential coverage. This is the type of coverage an individual needs to have to meet the individual responsibility requirement under the Affordable Care Act. This includes individual market policies, job-based coverage, Medicare, Medicaid, CHIP, TRICARE and certain other coverage programs.
If you're using any of the following health plans, you have the minimum essential coverage required by the health care reform law:
* TRICARE Prime
* TRICARE Prime Remote
* TRICARE Prime Overseas
* TRICARE Prime Remote Overseas
* TRICARE Standard and Extra
* TRICARE Standard Overseas
* TRICARE For Life
* TRICARE Reserve Select (if purchased)
* TRICARE Retired Reserve (if purchased)
* TRICARE Young Adult (if purchased) * US Family Health Plan
Unless you're considering other health coverage, you don't need to take any action at this time.
For tax year 2015
· The Defense Finance and Accounting Service (DFAS) will report your health care coverage to the IRS
· You will get IRS Form 1095, which documents minimum essential coverage for you and your family members
You can opt to get the form electronically by using myPay:
o Click on the link "Turn On/Off Hard Copy of IRS Form 1095."
o Select "Electronic Delivery Only."
o If you don't have a myPay account, you will get the form by mail.
Visit the Internal Revenue Service for more information. You may qualify for an exemption to having minimum essential coverage.
Keep DEERS updated
You must keep your information updated in DEERS. Add the Social Security numbers for all family members. This is how DFAS will report minimum essential coverage to the IRS.
To add a family member's SSN in DEERS, you need to:
· Visit an ID card office
· Bring all necessary documentation
For more information on TRICARE and the Affordable Care Act check out this website: http://www.tricare.mil/About/MEC.aspx.