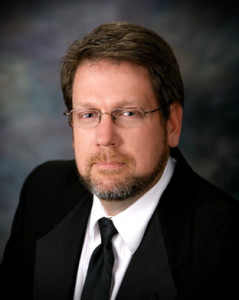 The Flight Test Historical Foundation announced Nov. 14 the selection of Danny Bazzell as the new general manager.
The mission of the Flight Test Historical Foundation, a private, nonprofit 501(c)3 organization, is to preserve the rich local history of flight test by raising funds to support the development of the Air Force Flight Test Museum at Edwards Air Force Base, Calif., and the museum's Blackbird Airpark Annex at USAF Plant 42 in nearby Palmdale. 
The Foundation's fund-raising efforts focus primarily on the construction of a new museum that will be accessible to the general public, aircraft acquisition and restoration, and STEM scholarships. The Foundation also places Special emphasis on the development of STEM programs, presented both online and in person at the museum.
In the role of general manager of the foundation, Bazzell will plan, direct, carry out, and evaluate the Foundation's program of fundraising, development, and fund investment.  He will have the responsibility for interpreting the mission of the Foundation to the community, and focusing on fundraising activities to provide support to the Air Force Flight Test Museum and its STEM education mission.
Based on Bazzell's extensive community connections, strong ties to the military, and demonstrated commitment to several charitable endeavors, the Foundation Board of Directors is confident in his selection to fill this key position.