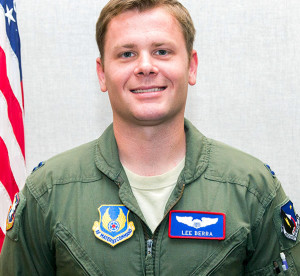 An officer assigned to the 419th Flight Test Squadron at Edwards Air Force Base, Calif., lost his life when the privately owned aircraft he was operating crashed near San Antonio, Texas, the afternoon of Jan. 25.
Maj. Lee Berra, 32, a B-1 Test Pilot with the 419th FLTS, was flying a single-engine Cirrus SR22 from San Antonio International Airport to Stinson Municipal Airport in San Antonio, when his aircraft went down at approximately 3:45 p.m. He was the sole occupant of the aircraft.
Berra was temporarily assigned to the 12th Flying Training Wing, Joint Base San Antonio for T-38C Pilot Instructor Training. He was in his third week of the 14-week course. Berra held a private pilot license and used his personal aircraft for transportation to the training location. He was also a licensed commercial pilot.
During his 10-year career, Berra flew 2,599 total military flight hours in 30 different aircraft, with 2,270 in the supersonic B-1 Lancer. From 2010 through 2015 Berra was assigned as a B-1 pilot at Ellsworth Air Force Base, South Dakota. He was reassigned to Edwards Air Force Base to attend the U.S. Air Force Test Pilot School, where he graduated with Class 15B in June of 2016.
He is survived by his wife and parents.
The cause of the crash is under investigation by the National Transportation Safety Board.