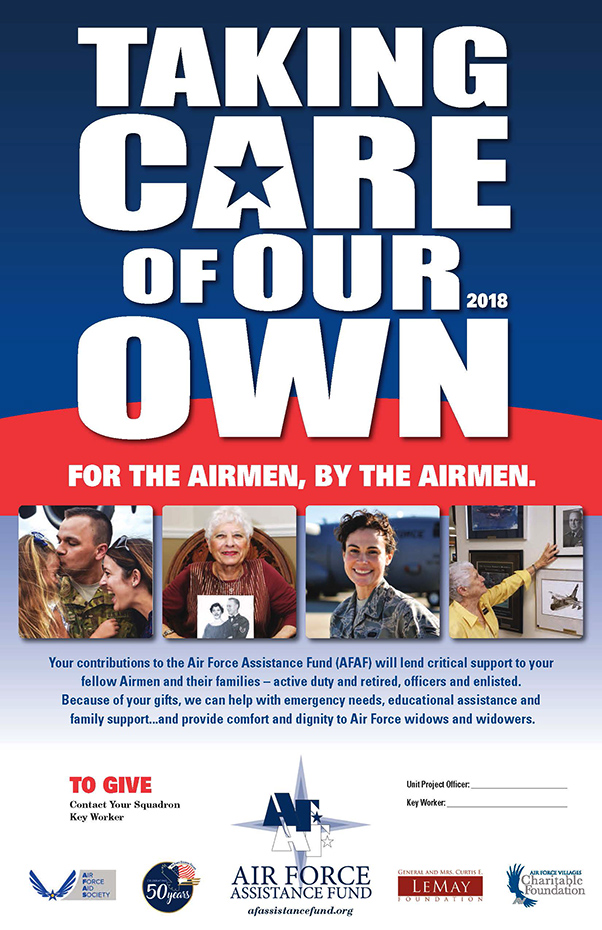 The Air Force Assistance Fund campaign kicks off at Edwards Air Force Base, Calif., March 26, and will run until May 4. 
Contributions to the AFAF can lend a helping hand to Airmen and their families–active duty and retired, officers and enlisted. The gifts can help with emergency needs, educational assistance, family support, and provide comfort and dignity to Air Force widows and widowers. 
Please contact your AFAF unit project officer or keyworker to donate.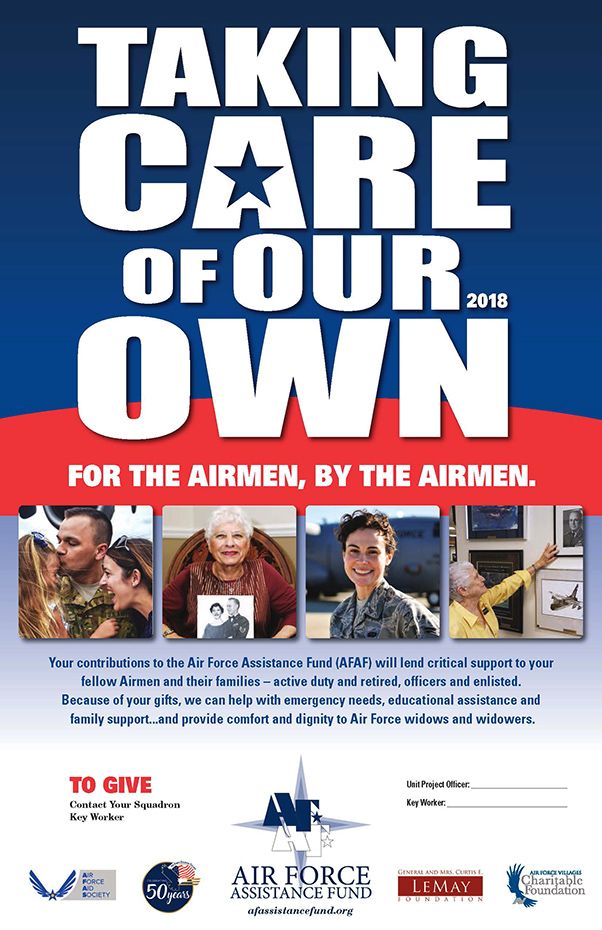 Donations can also be made online by visiting http://www.afassistancefund.org/fund/form.cfm.
For more information, contact Senior Master Sgt. Julimain Patterson at 661-277-3052; 2nd Lt. Aaron Kakinami at 661-277-1456; or 2nd Lt. Evan Amato at 661-277-3140.
Read more about AFAF visit http://www.afassistancefund.org/.