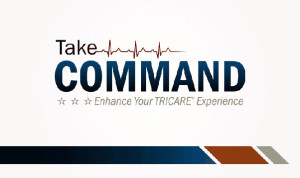 Population growth, aging, and price increases for medical goods and services drive many health care costs in the U.S.
In any given year, these price increases are related to rising drug costs, using new medical technology, increasing provider rates or other factors.
In response, the Centers for Medicare & Medicaid Services, which tracks health care costs for the federal government, estimates spending on health care is expected to grow 5.5 percent each year through 2026.
TRICARE is not immune to these drivers. On Jan. 1, 2018, the Defense Health Agency adjusted TRICARE costs. The National Defense Authorization Act of 2017 set some of these rates. Others were based on unique factors, like the annual cost of living adjustment or average costs of covered health care services.
TRICARE cost changes vary and may change annually. Near the end of 2017, with the help of several military and veteran service organizations, DHA was able to recalculate and correct costs before Jan. 1, lowering 2018 patient costs for several types of care by $3 to $8. Other costs increased, like the retiree specialty mental health outpatient copayment, which changed from $12 to $30.
As always, TRICARE costs depend on your plan and who you are (for example, whether you are an active duty family member or retiree). To make managing your health costs more predictable and transparent, DHA introduced more copayments under the new TRICARE Select program when using a TRICARE network provider. Copayments are fixed-fees; they let you know the out-of-pocket cost of a covered service before receiving a bill.
Visit the TRICARE website to view health plan costs and to download a detailed Costs and Fees Sheet. This is your benefit—take command of your health care by learning about the costs associated with your plan.