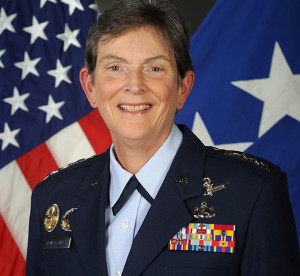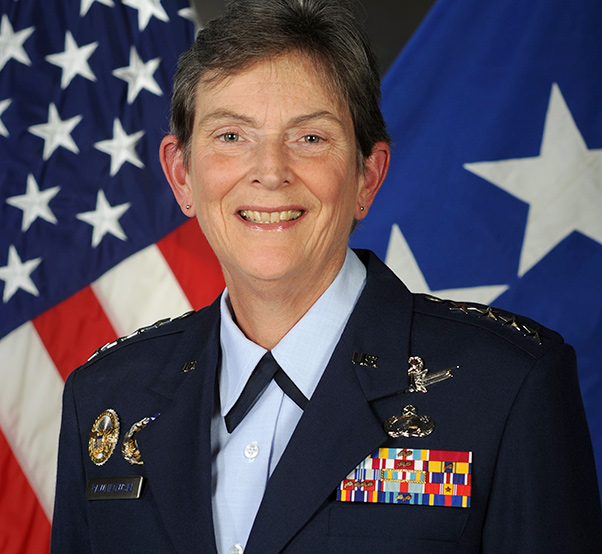 Air Force officials announced July 26 that Gen. Ellen Pawlikowski, commander of Air Force Materiel Command at Wright-Patterson Air Force Base, Ohio, will retire in September.
Pawlikowski, the third female Air Force general officer to reach four-star rank, has served as AFMC's commander since June 2015.  She was commissioned as a second lieutenant 40 years ago following graduation from the New Jersey Institute of Technology with a degree in chemical engineering.  
She has served in a number of technical management, leadership and staff positions, including program director of the Airborne Laser Program and commander of the Air Force Research Laboratory.  More recently she led Air Force space systems acquisition as commander of the Space and Missile Systems Center in Los Angeles, and served at the Pentagon as Military Deputy, Office of the Assistant Secretary of the Air Force for Acquisition.
Her successor has not yet been named.  The date of her retirement ceremony will be announced in the near future.
As AFMC commander, Pawlikowski leads a workforce of 80,000 uniformed and civilian Airmen responsible for the conceiving, developing, acquiring, testing, sustaining, modernizing and ultimately retiring Air Force weapon systems.  Her command also provides critical warfighting Airmen readiness and installation support functions. The command annually manages $60 billion of the DOD budget.
A native of Bloomfield, N.J., Pawlikowski is planning a move to central Georgia following her retirement.