Gen. Arnold W. Bunch Jr., commander of Air Force Material Command, and Chief Master Sgt. Stanley Cadell, AFMC command chief, visited Edwards Air Force Base, Calif., June 11-12, 2020.
The visit was a homecoming of sorts for Bunch, who graduated from the USAF Test Pilot School in June 1991.
In his career, he served as a test pilot with the 6512th and 420th Test Squadrons (July 1991-June 1995). Returning to Edwards in 2006, he served as commander of the 412th Test Wing (January 2006-May 2008). From June 2012 to June 2015, he was commander of the Air Force Test Center. He assumed his current position in May of 2019.
Bunch recently reflected on his first year as head of the six-center, 87,000 Airmen command.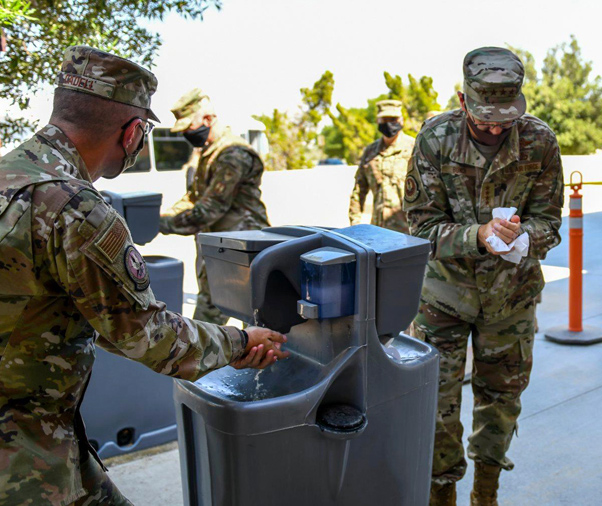 "When I came here, I thought I understood the command since I was part of it when it was started in 1992, and I spent most of my career in it. What I learned is that there is so much more that goes on that I needed to understand more deeply," said Bunch.
During a year that has included an Air Force-wide focus on modernization, lethality and readiness through faster, more agile business processes, the ability of AFMC to successfully meet the needs of the National Defense Strategy was a major focus of Bunch's first year as commander.
"Our Airmen play key role in every facet and aspect of what the Air Force is doing. Watching them execute missions this year has only reinforced how important AFMC is to the successful execution of the NDS and driving to the Air Force we need," said Bunch.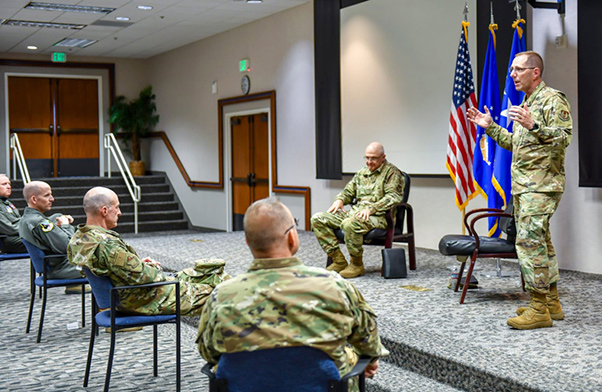 Making "listening" an early priority, his first big action was to launch the AFMC We Need initiative, an enterprise-wide effort that solicited feedback and recommendations from Airmen, both uniformed and non-uniformed, across the command to better posture the command for success in achieving the goals of the NDS now and in the decades to come. The effort, which yielded more than 88,000 inputs, continues to drive changes in processes, business practices, personnel management, training and more, leveraging innovative ideas and solutions from the ground up.
"Initially we had Airmen who weren't really sure we were going to take actions with the AFMC We Need, and to many of them, my message was to 'find out where no lives and squash it.' As we've moved forward, we're seeing some initial results of the effort begin to play out and have others in work," said Bunch.
For more on Bunch's reflections see "Bunch reflects on first year in command, outlines AFMC future"