The Asian American Pacific Islander Heritage Month committee hosted the Stars 'n' S'mores "star party" at Edwards Air Force Base, Calif., May 7, 2021.
The Stars 'n' S'mores event honored the memory of Col. Ellison Onizuka. Onizuka was a U.S. Air Force Test Pilot School graduate and eventually a faculty member at the school.
"He reached for the stars, became an astronaut in 1978, and achieved the distinction of first Asian American/Pacific Islander in space when he logged 74 hours in space aboard the Space Shuttle Discovery on January 24-27, 1985," said Robert Cruz, 412th Communication Squadron. "After the January 28, 1986, Challenger explosion, he was posthumously promoted to the rank of Colonel and a park was named after him on Edwards AFB."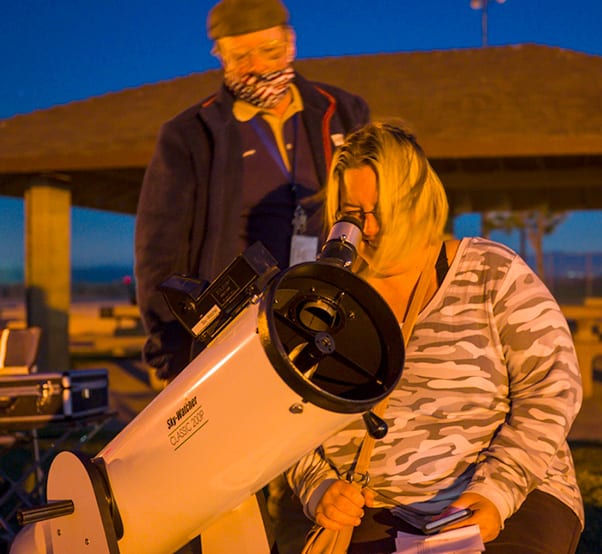 Since 1977, the month of May has been designated to recognize the achievements and contributions to the American story by AAPIs. The month of May denotes several events in AAPI history, including the immigration of the first Japanese people to the United States May 7, 1843. The finalization of the transcontinental railroad was accomplished May 10, 1869 by predominantly Chinese immigrants.
For Cruz, he said he enjoys sharing and educating others about his culture.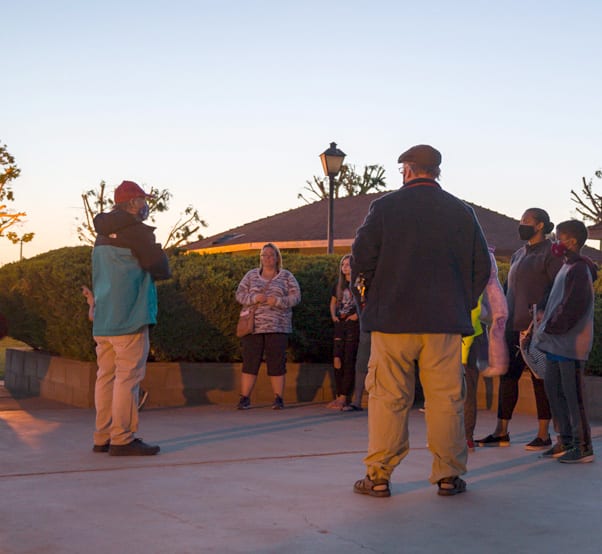 "Because I am an Asian American Pacific Islander, and I enjoy sharing the culture – especially the food – from the Pacific island of Guam, where my parents were both born and raised," he explained.
Members of the Antelope Valley Astronomy Club provided their expertise – and telescopes – for what they called a "star party." The highlight of the star party was seeing three separate formations of SpaceX Starlink satellites stream across the sky, Cruz said.