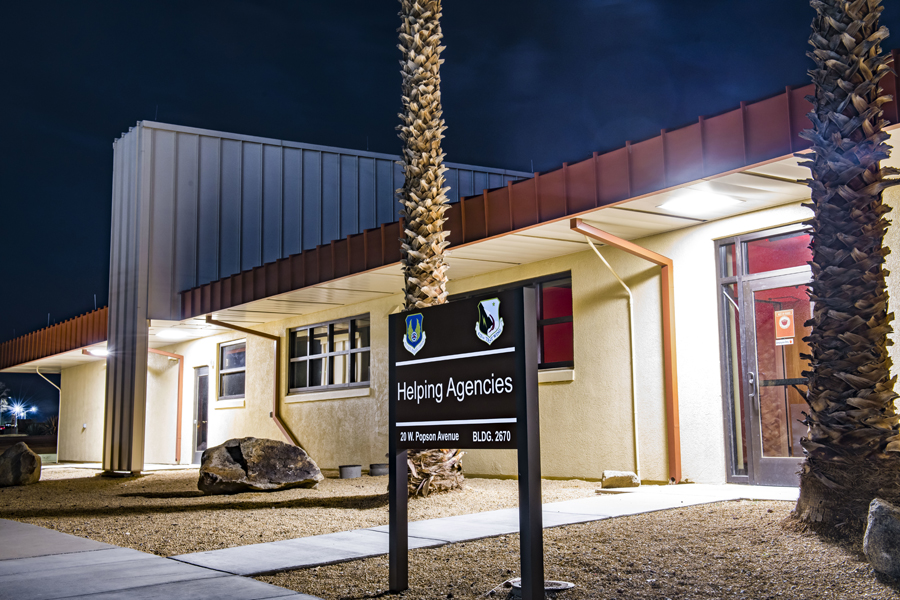 Edwards Air Force Base, Calif., unveiled the new Helping Agencies facility during a ribbon cutting ceremony Jan. 6, 2023.
Bldg. 2670, renovated by the 412th Civil Engineering Group, was a $5 million project funded by the Air Force Civil Engineering Center with the renovation contract starting in June 2020. The purpose of the project was the renovation of the entire existing building as administrative offices for use by Helping Agencies at Edwards AFB, with mission support beginning in November 2022.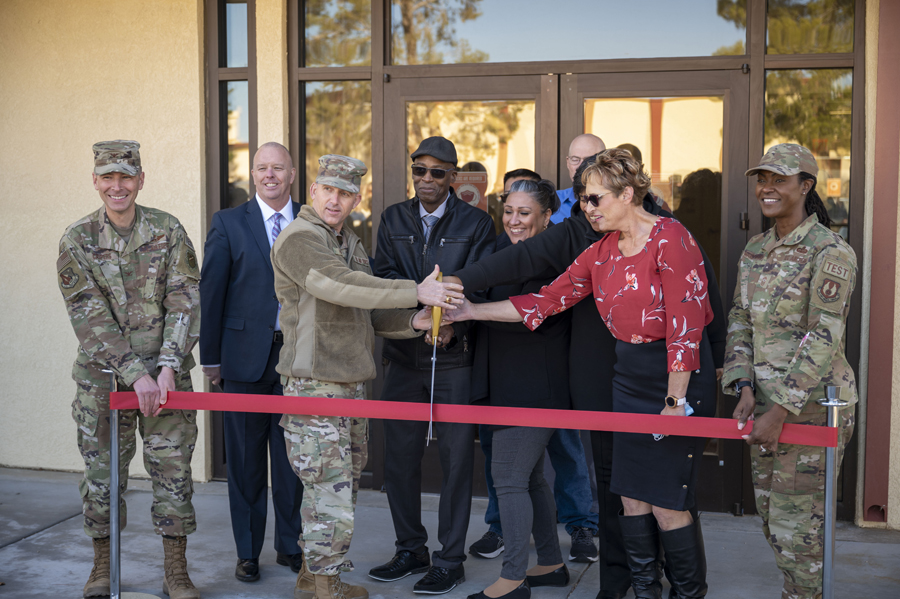 Bldg. 2670 had previously served as administrative office space, while some areas have previously been devoted to mercantile, food service, and post office uses. The 412th Comptroller Squadron oversaw the movement of Communications/IT, equipment and furniture with over a $100,000 cost.
Helping Agencies provides a comprehensive set of programs that support and enhance the physical, spiritual, social, and mental walks of life for our Active Duty Airmen, DOD civilians, family members and retirees. These services encompass employment, education, and transition assistance; fitness and nutrition; child care; emergency assistance; counseling and victim support. Edwards Air Force Base strives to provide reliable access to safe, quality care for all that we serve.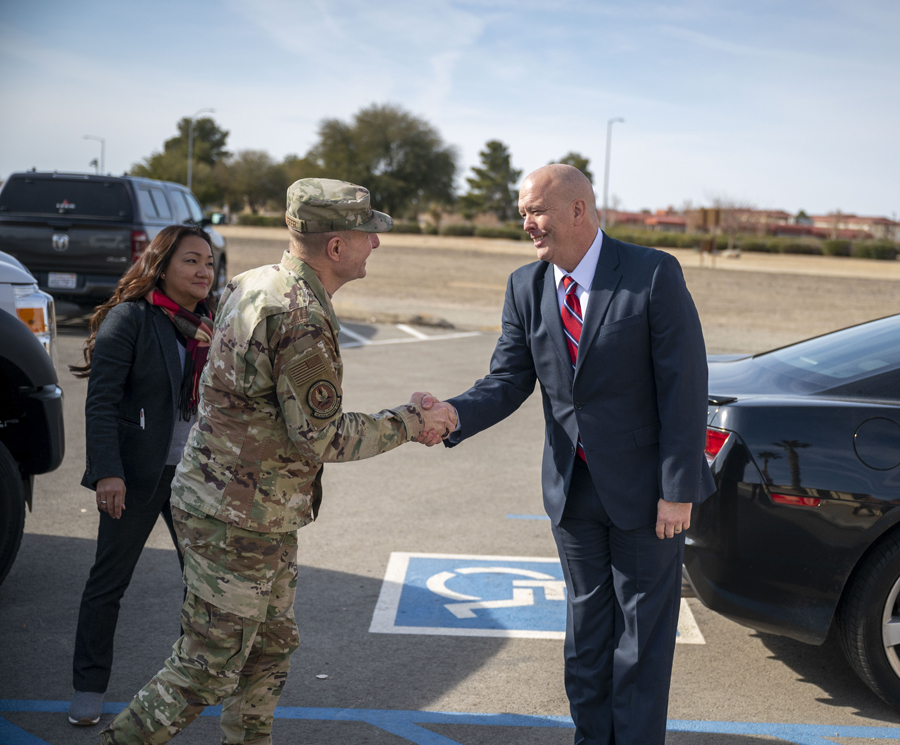 As part of the celebration of the start of a new era for Helping Agencies, committee members hosted Lt. Gen. Carl E. Schaefer, deputy commander of the Air Force Materiel Command, with a private tour of the new facility Dec. 15, 2022, while speaking with different Helping Agencies ambassadors about the unique mission support of their programs. As a former commander of the 412th Test Wing, this gave Schaefer not only a look back to the past but an excitement for the future of Helping Agencies at Edwards AFB and the increased availability and support for the workforce.
"You guarantee know somebody that is going to need to meet with somebody or work with somebody in this building," Brig. Gen. Matthew Higer, Commander, 412th Test Wing said. "This is a culmination of a saga. This building has had many lives and has been many things here at Edwards Air Force Base and it is currently in its best form. I may not know the name of the place or who the person is, but I know if I go here; I will get the help I need."
Helping Agencies, Bldg. 2670, hosts the following support programs:
Air Force Employee Assistance Program, Dr. Kathleen McVey
Community Support Coordinator, William Brown
Diversity, Equity, Inclusion, and Accessibility, James Daley (Chief)
Affirmative Employment Program Manager / Special Emphasis Program Manager, KrisRyan Borsil
American Sign Language Interpreter, Amber Ludwig
Disability Program Manager, Cheryl Avon
Equal Opportunity Specialist, Richard Cobbs
Equal Opportunity Specialist, Darcy Painter
Inclusionary Program Manager, Jamie Johnson
Sexual Assault Prevention and Response, Carolyn Graves (SARC)
Victim Advocate, Ebony DeGrate-Graves
Violence Prevention Integrator, Venessa BrownIf you need help or support, there are several ways to connect with the Helping Agencies here at Edwards AFB:
Air Force Connect App, 412th Test Wing Page
Edwards Air Force Base App
Type "Edwards Helping Agencies" in any search engine
Helping Agencies Business Cards are inside of Bldg. 2670
Call Helping Agencies at 661-277-6711 (Routed to CSC desk line for coordination)
Address: Bldg. 2670, 20 Popson Avenue, Edwards AFB, CA 93524