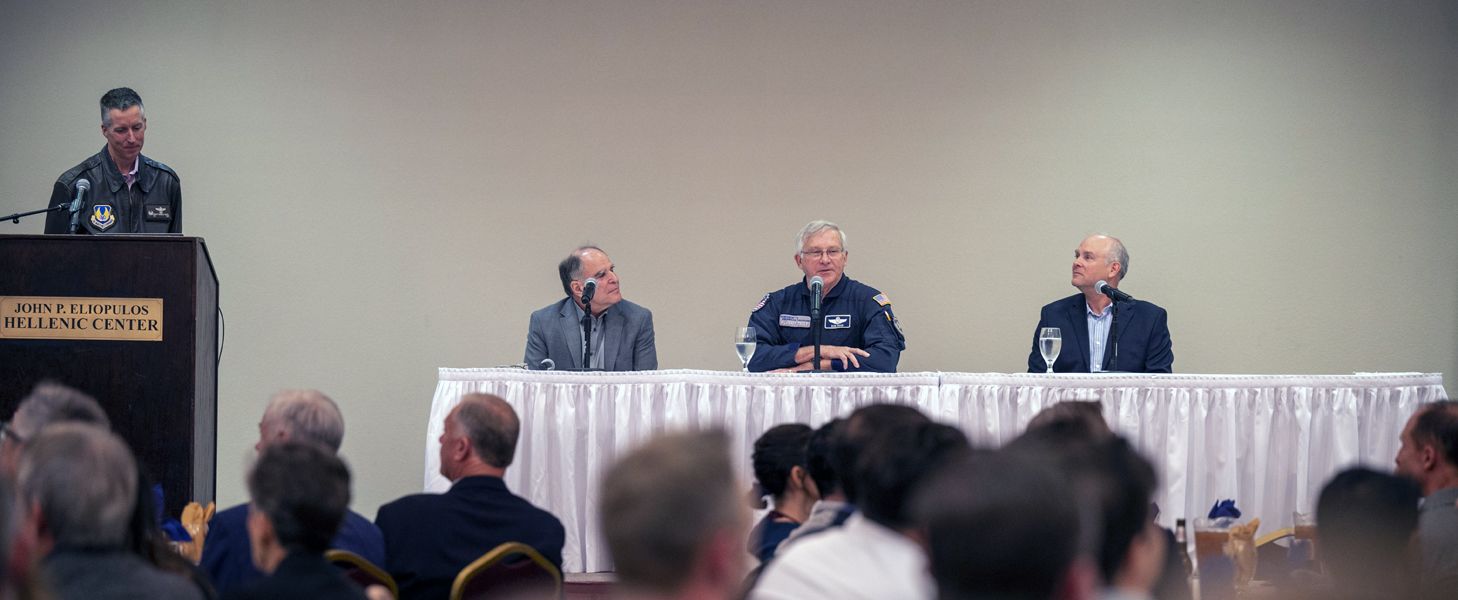 The 412th Test Wing at Edwards Air Force Base, Calif., helped celebrate the First Flights in the Antelope Valley with a dinner and consideration panel co-hosted by the West Coast section of the Society of Experimental Test Pilots in conjunction with the Society of Flight Test Engineers and the American Institute of Aeronautics and Astronautics, Jan. 20, 2023.
The event was held at the John P. Eliopulos Hellenic Center in Lancaster, Calif.
According to the Society of Experimental Test Pilots' constitution, the goal is "to promote education of members, of those directly associated with aeronautical activities, and of the general public concerning those endeavors peculiar to the profession of the experimental test pilot."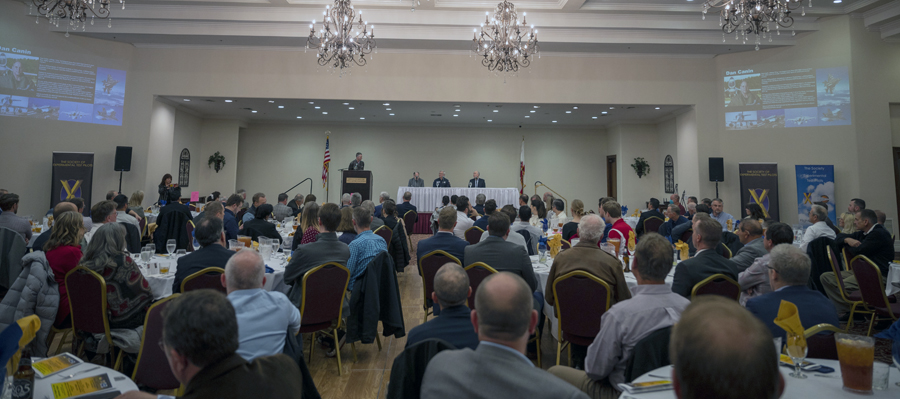 "It's a joint meeting of lessons learned," Brian Sandberg, President, Society of Experimental Test Pilots. "We are trying to get all of our members and non-members who are involved in the flight test industry to come together and learn from each other and share best practices in flight test in a relaxed setting."
Col. Grant Mizell, 412th Operations Group commander, was on site to moderate the First Flight Consideration Panel which symbolized the Aerospace Valley coming together and recognized the people of Edwards as the hub for all of these amazing first flight successes.
The First Flight Consideration Panel included Dan Canin, Experimental Test Pilot, Lockheed Martin, Bob Hood, Retired Air Force colonel and test pilot at Northrop Grumman, and Evan Thomas, Director of Flight Operations for Stratolaunch, LLC, who spoke about their first flight experiences, past mistakes and how to mitigate those mistakes.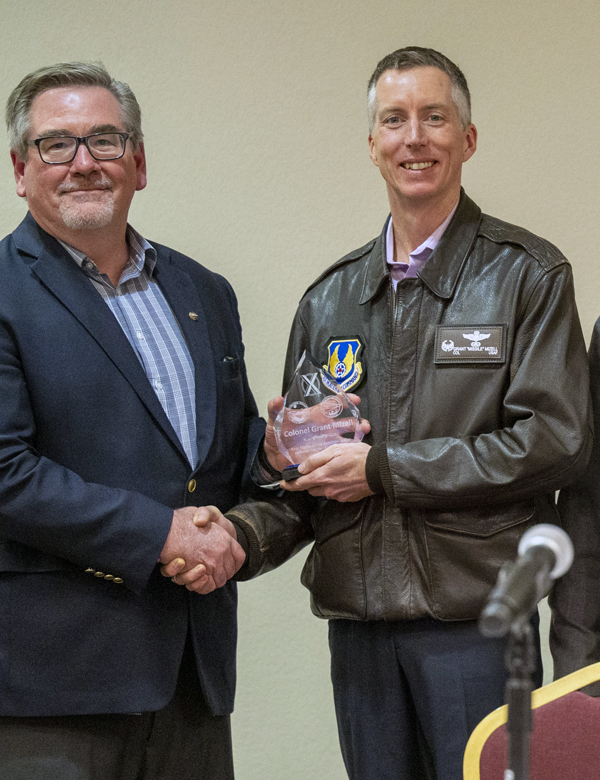 "When we do flight testing, test pilots fly and flight test engineers plan the test," James Sergeant, Society of Flight Test Engineers, explained. "Learning from each other in a more casual environment and exchanging information; it's very important to keep us all safe when we are flight testing and trying to get our programs done."
Sergeant's comment mirrored another tenet of the Society's constitution: "To promote that part of the aeronautical endeavor wherein there lies the moral obligation of the test pilot to the airplane passenger, the commercial, private and service pilot, without affecting the competitive structure of industry."