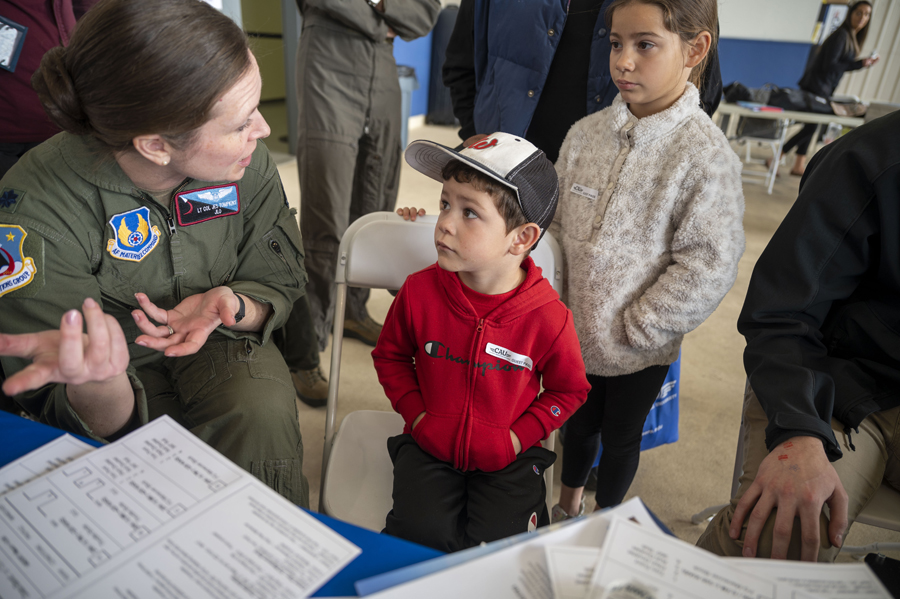 Hosted by the 412th Operations Group representing Edwards Air Force Base, Calif., a group from Team Edwards traveled on a C-12 Huron to the California Aeronautical University Aviation Career Day in Bakersfield, Calif., Feb 3, 2023.
At CAU, hundreds of local area students got the chance to experience being a test pilot and flight test engineer with an inspiration through aviation from the team.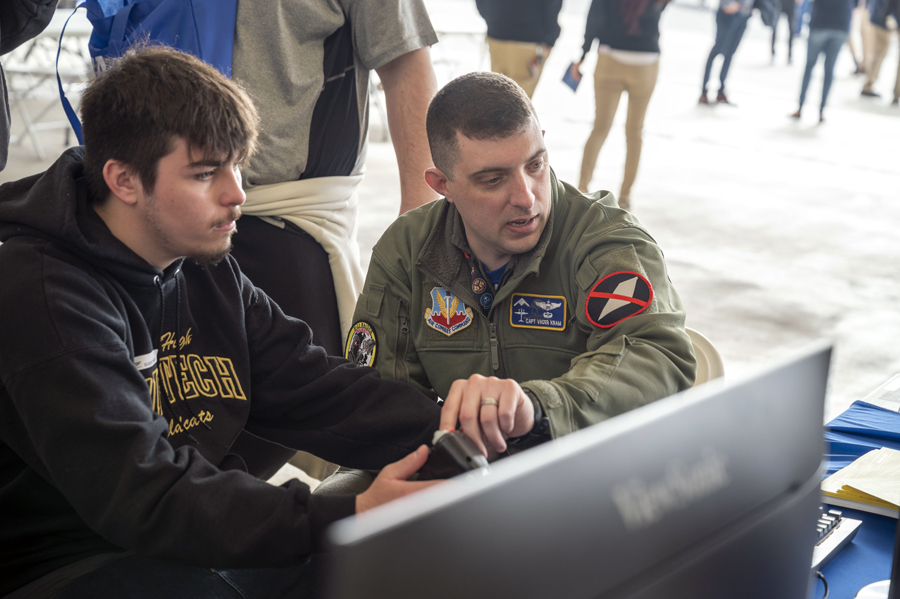 "This is their career fair," Jessica Peterson, Technical Director, 412th Operations Group explained. "Around 700 students came through, mainly high school students, that wanted to learn about aviation and the opportunities in aviation. They came to learn more about CAU and local aviation opportunities including ours."
With the inspiration from Team Edwards, students got to experience being a test pilot and a flight test engineer. Using a virtual reality system, students could also execute traditional flight test maneuvers and control room operations.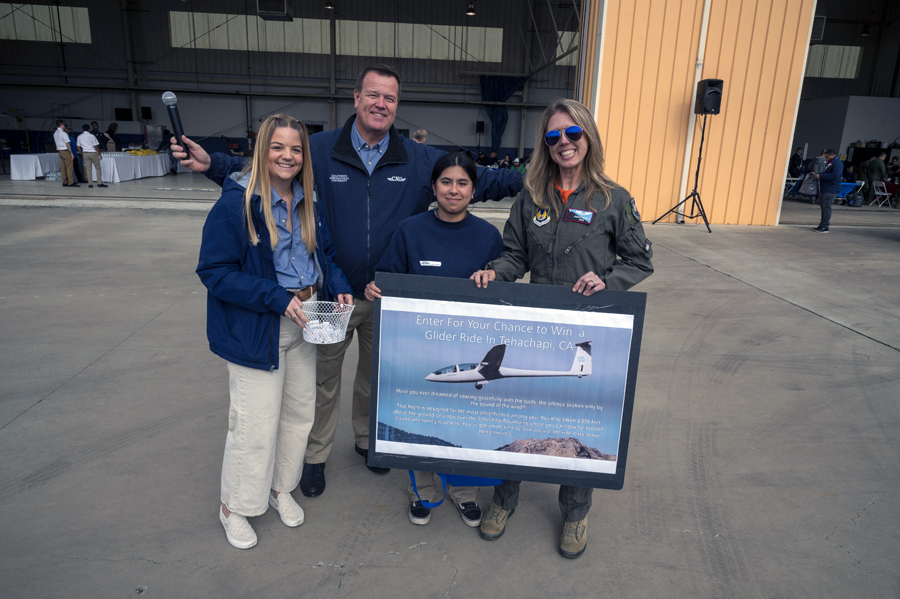 During the Aviation Career Day, students got the chance to fly a simulator fighter aircraft and practice monitoring aircraft speed, altitude, and maneuverability. Instruction with one-on-one training was provided by the 412th Operations Group; a combination of U.S. Air Force military and civilian test pilots and engineers.
"This career day is a great outreach tool," Capt. Benjamin "Vader" Kram, 31st Test and Evaluation Squadron explained. "Kids can get their hands on what we do and test out flying, kids that maybe didn't think they could fly. They could fly this flight simulator and introduce them to flying and get behind the controls of an airplane without actually going up in the sky."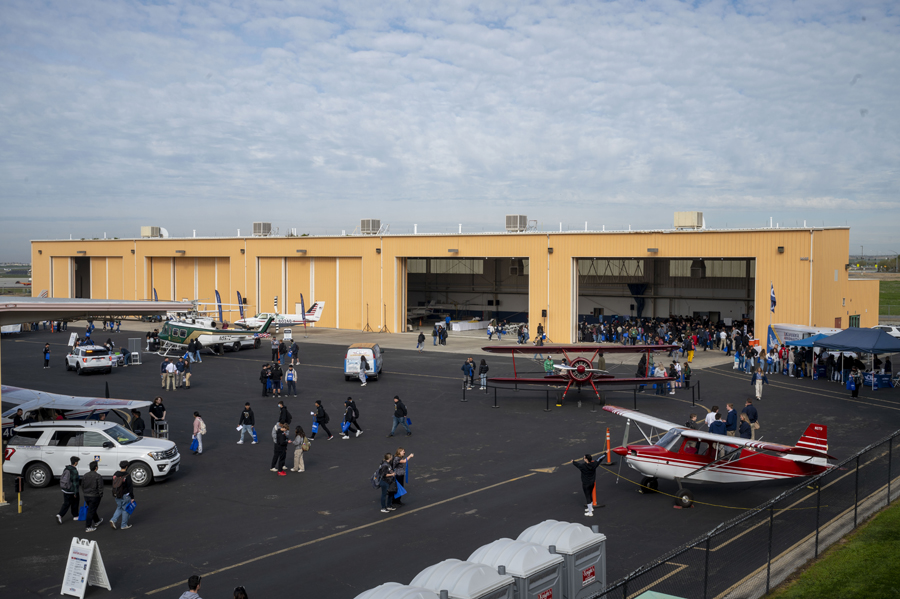 Additionally, the team provided and answered questions about opportunities in Science, Technology, Engineering and Mathematics (STEM) careers within the U.S. Air Force.
"I know I want to be in the Air Force after I graduate," Beth from Taft Union High School said. "My dad encouraged me to go there because of his experiences traveling the world and I always thought I wanted to do that and explore the world as well."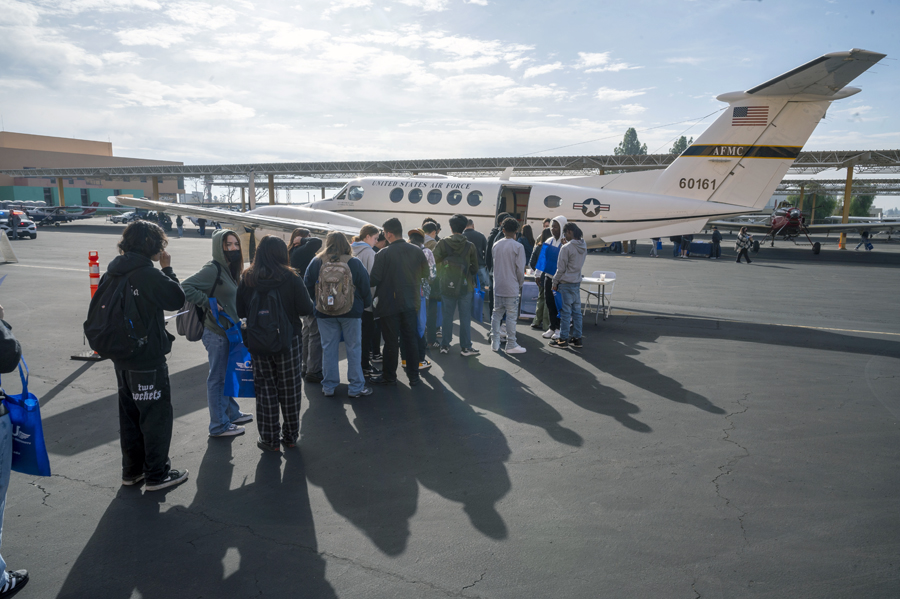 The 412th Operations Group is the Air Force's largest Flight Test Operations Group, supporting 300 test programs on 76 aircraft of 12 different types which the Group hopes inspires future aviation enthusiasts to follow their dreams in the aviation world.
"We are so excited to meet some local kids and tell them about the opportunities at Edwards that are right here in their backyard," Peterson said.