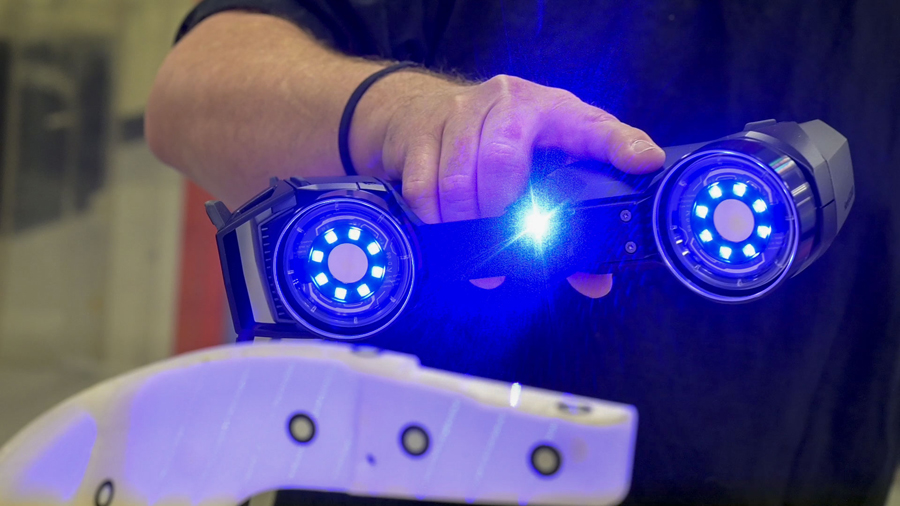 The road to Spark Tank 2023 continues!
This means the 412th Test Wing Innovation team, SparkED, is continuing the Fiscal Year 2023 Airmen Pitch Process.
The Airmen Pitch Process gives Units, Squadrons and Groups the chance to think of the next great innovative idea that sparks change for the better within their program.  Teams that pitch ideas can then compete for resources (e.g. facilitation help, leadership support, funding, etc). SparkED is the "Airman's Team" charged with leading culture change initiatives and resourcing these rapid project start-ups for Airman (Big A) innovations.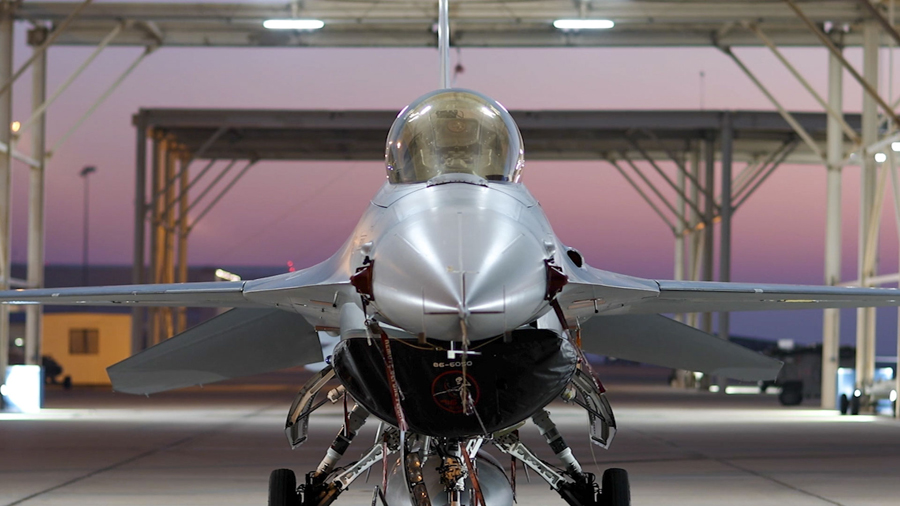 "Innovation means impowering others to actively participate in change," David Freeman, 412th Operations Group explained. "If we aren't innovating, we are losing. We will not lose."
To provide inspiration for the future pitch, the 412th Maintenance Group's Advanced Manufacturing 3D Scanner was a successful idea in FY22.  HandyScan3D is a handheld self-positioning laser scanning system that reverse engineers equipment for aircraft.
"With this device we will use to gather information to create somewhat of a model in space in the computer world," Leroy Hedges, Metal Technology Associate, 412th Maintenance Group said. "That way we can analyze the dimensions and create a software to 3D print and then machine the aircraft parts out."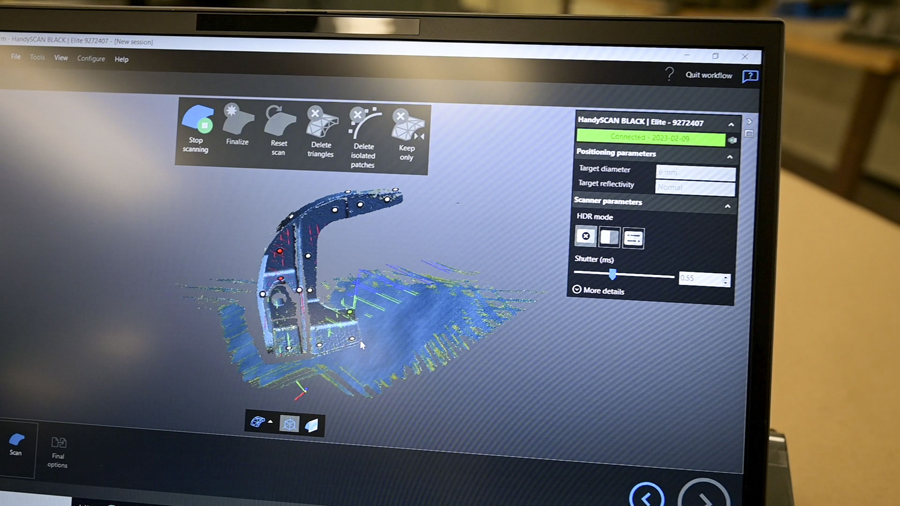 The scanner will provide 3D engineering services for 3D scanning, reverse engineering, quality control, non-destructive testing, product development and numerical simulation (FEA/CFD).
"As far as helping us out, we don't have to remove the part from the aircraft. We don't have to worry about damaging anything on the aircraft. We can 3D scan that while it is in the aircraft to generate an inexpensive prototype without guessing and without wasting time when it comes to find out the part doesn't work and redoing the process all over again," Hedges explained. "We don't have to go out an take apart an aircraft. We can scan a part and leave an aircraft in service while we do our job, and once that gets completed we can easily swap the part out."
According to 412th MXG current reverse engineering equipment does not offer measurements to accuracy that the HandyScan3D has. When working with advanced aircraft, this equipment will add more modern capability.
"We are trying to minimize aircraft downtime as much as we can," Hedges said. "The quicker we can get a part in an out of that machine, we are good to go. If we have the most innovative equipment we can get our hands on, that gives us an edge to stay in front of the competition."
"Really without Spark Tank, none of the processes and the information that we use; none of it would have been brought forward to Leadership," Owen Mccallister, Welding Shop Supervisor, 412th Maintenance Group said. "Nobody would have seen it. This project was funded. Without Spark Tank, nobody would have learned about what we do here."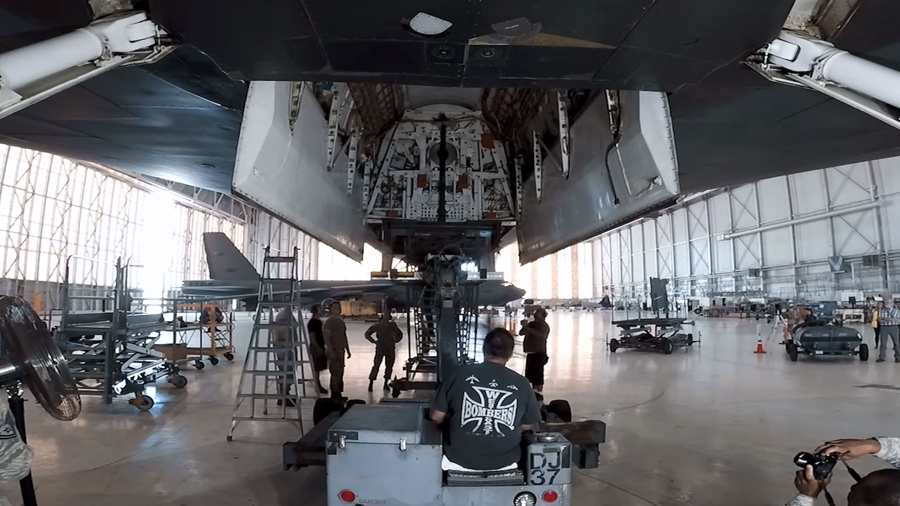 Now, it is your turn. Do you have a great idea that sparks change for the better? You can follow the FY23 Airman Pitch Process in five easy steps.
STEP 1:  For Team Edwards, enter problem you are trying to solve here: Innovation – Home (dps.mil)). Click on "Enter your idea".
STEP 2:  XPOI will contact you to assign a coach to help develop your pitch by working through the market research/applicable requirements.
STEP 3:  You and your coach will work with the Innovation Resource Advisor to ID funding type/vehicle or other applicable requirements and schedule your pitch with the XCITE (SME) Panel.
STEP 4:  Pitch your idea to the XCITE Panel for resources (e.g. facilitation help, leadership support, funding, etc.)
STEP 5:  If approved, work with your coach, RA, and contracting POCs for execution. If not approved, PIVOT! Go back to look at more research and try again.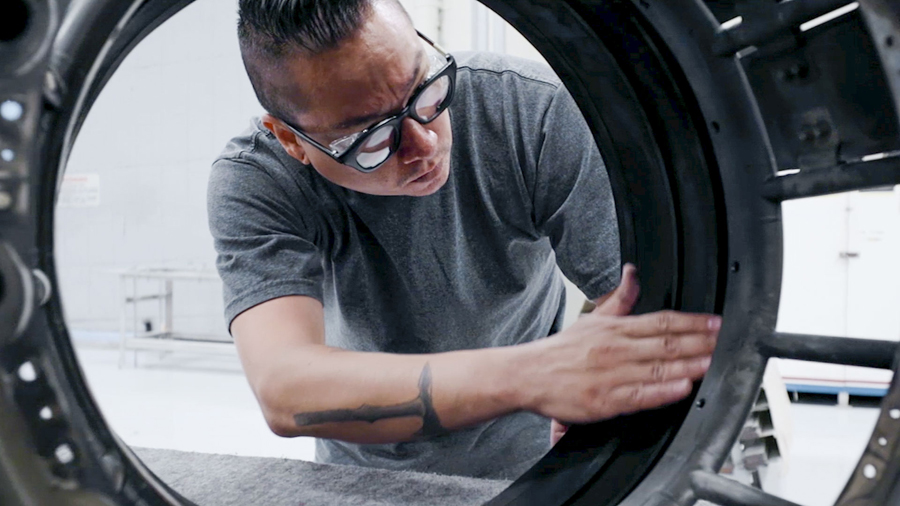 You can also pitch your idea on the 412TW Innovation app. Stuck on a idea? You can contact the innovation team by email.
Keep a look out for a date and time for Spark Tank 2023, where the best of the best ideas compete for resources and funding this Spring.