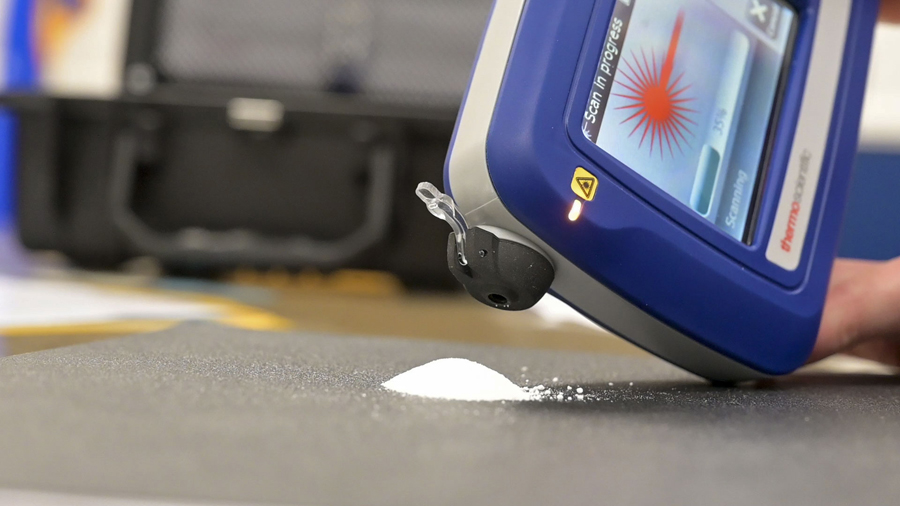 The road to Spark Tank 2023 continues and this means the 412th Test Wing Innovation team, SparkED, is continuing the FY23 Airmen Pitch Process.
The Airmen Pitch Process gives Units, Squadrons and Groups the chance to think of the next great innovative idea that sparks change for the better within their program.  Teams that pitch ideas can then compete for resources such as facilitation help, leadership support, funding, etc. SparkED is the "Airman's Team" charged with leading culture change initiatives and resourcing these rapid project start-ups for Airman (Big A) innovations.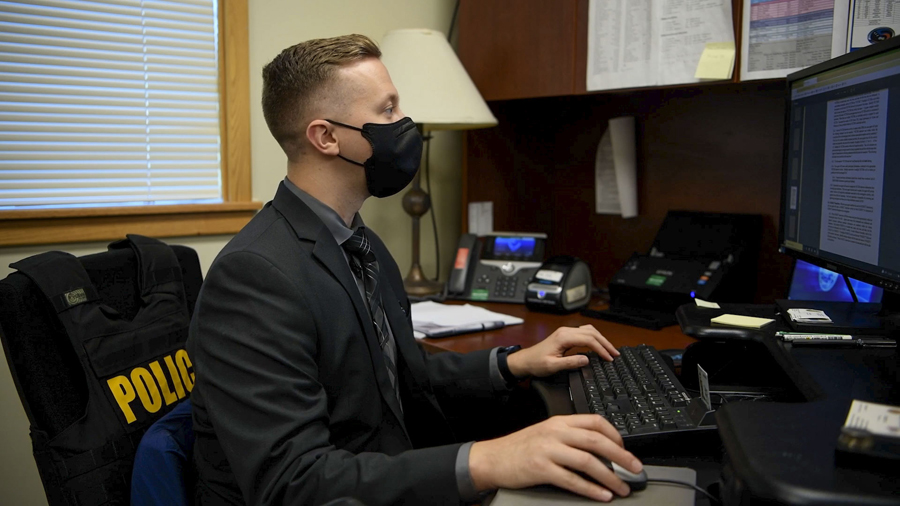 "Innovation means not being content with doing things just because that's the way we've always done it," Master Sgt. Adam Cothran, Section Chief, 412th Maintenance Group said. "When people are committed into it, you are going to get more responses from the top all the way to the bottom."
To provide inspiration for the future pitch, AFOSI/Det 111's TruNarc Laser Drug Testing device was a successful idea in fiscal year 2022.  TruNarc identifies narcotics and opioid derivatives out in the field in a safe and effect manner for the AFOSI agents.
"TruNarc is actually a hand held system that we use to test for narcotics out in the field," Anthony Zutten, Criminal Indexing & Investigations Specialist, AFOSI/Det 111 explained. "A lot of civilian agencies are utilizing this product now. It beats and outdates the old way out using kits, solutions and neutralizers. Now, it puts it all into one system."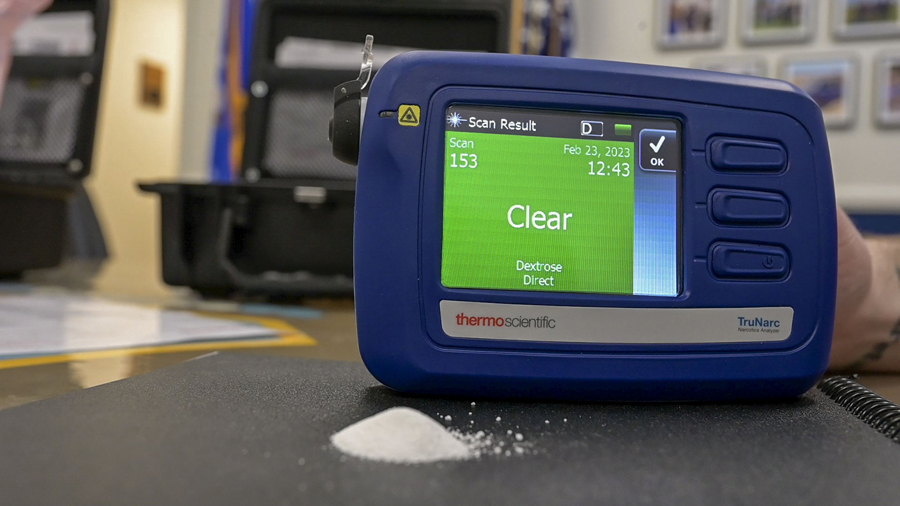 The law enforcement (LE) community is well versed in the handling of narcotics and other over the counter medication, however, AFOSI are not doctors. Acquiring this technology allows for immediate identification of harmful substances allowing for immediate LE investigative decisions to be made while ensuring the safety of the LE officer. Micro amounts of certain narcotics absorbed through the skin, or accidentally ingested can cause immediate overdoses and deaths to the LE officers.
"We are able to keep our officers, Security Forces and OSI agents safe out in the field," Zutten said. "It keeps us away from drugs like Fentanyl. Exposure is extremely severe. It pretty much causes an immediate overdose. You can go into seizures, spasms and suffer heart failure."
In addition, this technology eliminates the continued need to acquire single use narcotics tests kits and can minimize expensive and lengthy laboratory testing processes.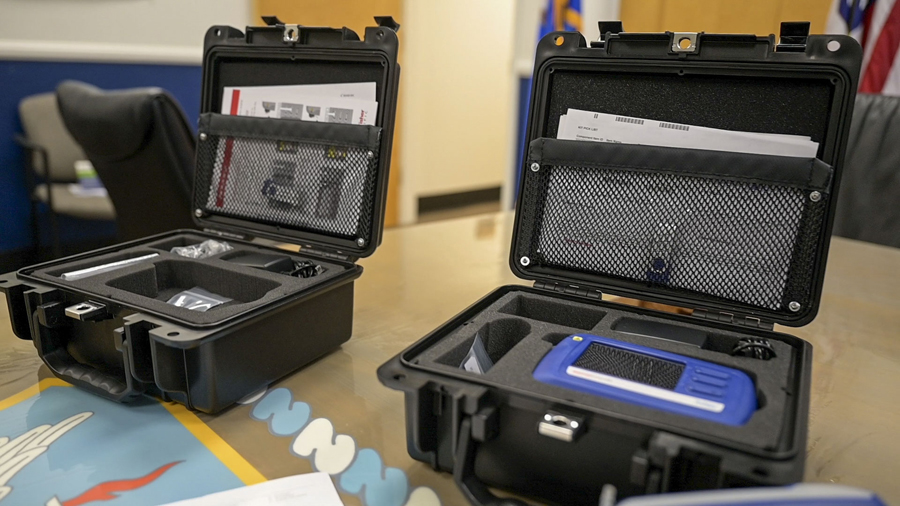 "It is a lot of time, just back and forth through the mail," Zutten explained. "If we have a case going on and this is the last piece of evidence that really gets it over that hump; you are saving the Air Force and DOD hundreds of thousands of dollars annually just by shortening up these case times and getting people discharged faster."
According to AFOSI, utilizing this device in the detachment and Security Forces, will pay for itself in at least a month.
"Spark Tank was probably the easiest process as far as receiving something at this caliber," Zutten said. "Now, we have that team to help us with this pitch and push it forward to Leadership and the Air Force as a whole."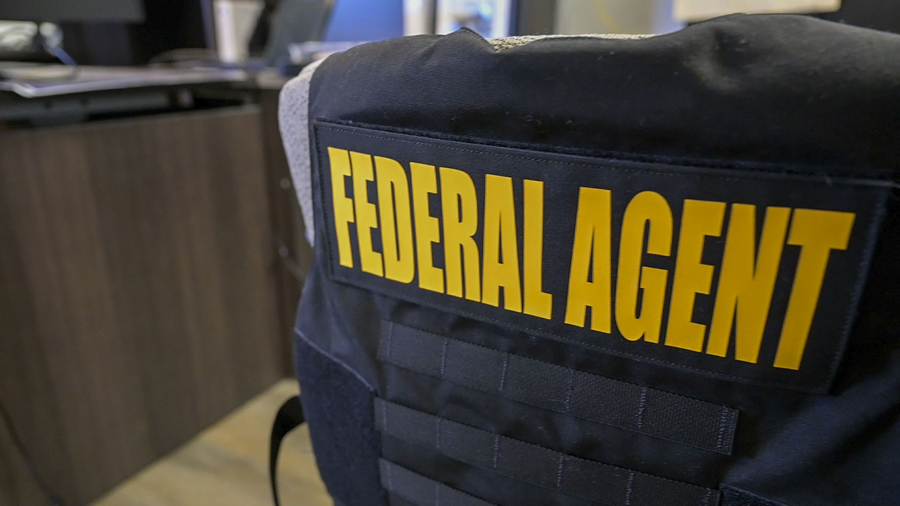 Now, it is your turn. Do you have a great idea that sparks change for the better? You can follow the FY23 Airman Pitch Process in five easy steps.
STEP 1:  For Team Edwards, enter problem you are trying to solve here: Innovation – Home (dps.mil)). Click on "Enter your idea".
STEP 2:  XPOI will contact you to assign a coach to help develop your pitch by working through the market research/applicable requirements.
STEP 3:  You and your coach will work with the Innovation Resource Advisor to ID funding type/vehicle or other applicable requirements and schedule your pitch with the XCITE (SME) Panel.
STEP 4:  Pitch your idea to the XCITE Panel for resources (e.g. facilitation help, leadership support, funding, etc.)
STEP 5:  If approved, work with your coach, RA, and contracting POCs for execution. If not approved, PIVOT! Go back to look at more research and try again.
You can also pitch your idea on the 412TW Innovation app. Stuck on a idea? You can contact the innovation team by email.
Keep a look out for a date and time for Spark Tank 2023, where the best of the best ideas compete for resources and funding this Spring.