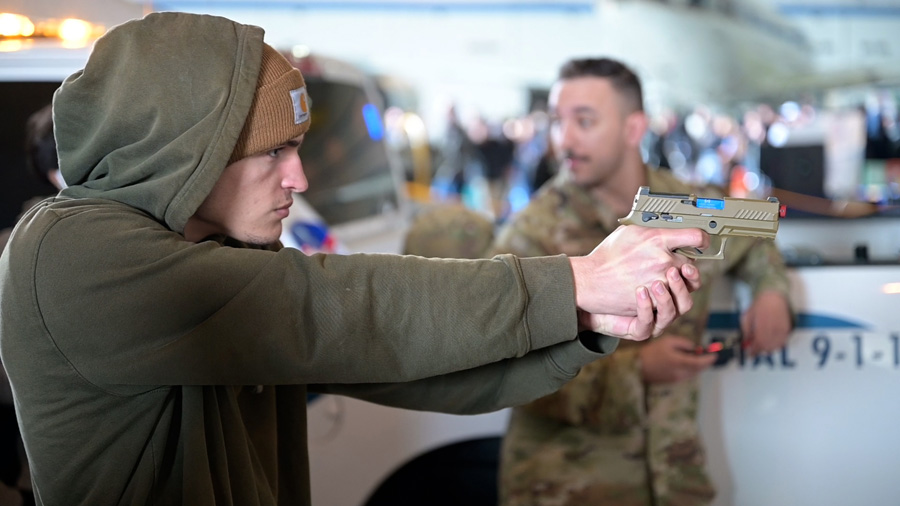 The Antelope Valley High School District in conjunction with Edwards Air Force Base, NASA Armstrong Flight Research Center, and Operating Location Air Force Plant 42 hosted the "Aerospace Valley Career Festival" March 10, 2023.
The festival was a one-day cooperative effort among 19 high schools, major aerospace contractors, military recruiters, local business, civic groups, universities and colleges in the Aerospace Valley.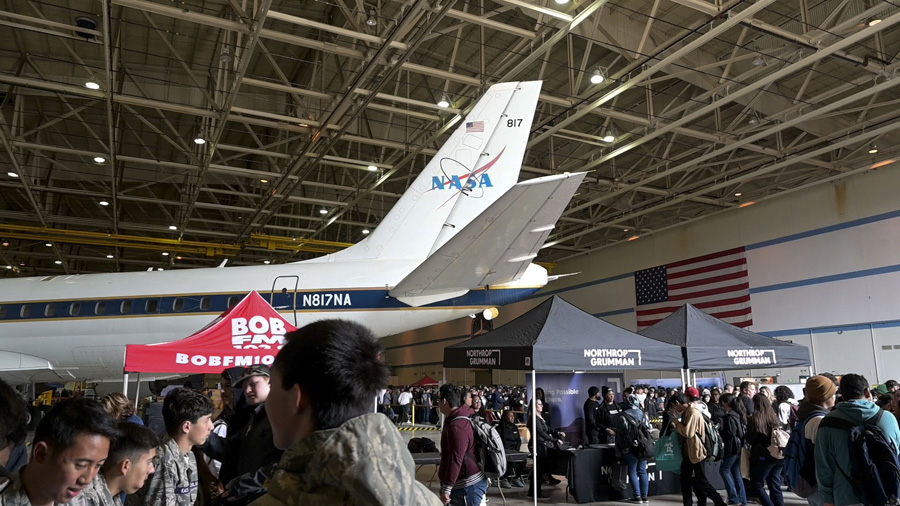 The goal of the event was to highlight career pathways available in aerospace, military, government and STEM-related trades needed for the aerospace industry.
"The Aerospace Valley Career Fair was formerly known as a 'Salute to Youth,'" James Papin, Edwards AFB, Calif., Environmental Management explained. "There were thousands of students that came out to learn about careers in the aerospace industry."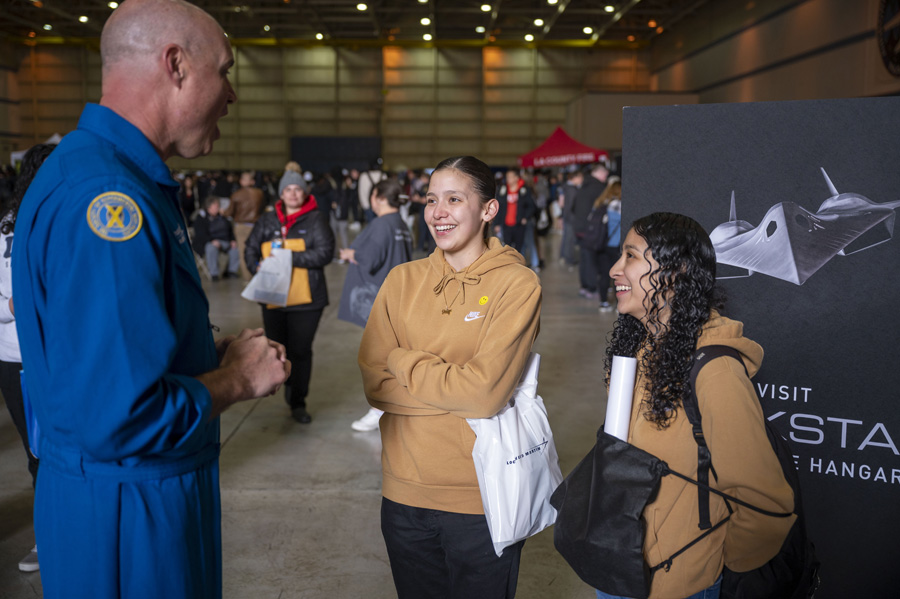 Each year, more than 3,000 students that attend the event are treated to numerous visual and interactive career booths and aircraft static displays highlighting opportunities for their future. Representatives from Edwards AFB were there to join in on the motivation for the next generation of aviation enthusiasts.
"There are many different possibilities available for students to pursue. For us to represent Edwards from an environmental perspective, it is unique. You don't usually hear environmental management and the Department of Defense in the same sentence. It is important for all youth to know what opportunities they have besides just being a pilot or what they see on television that they are being influenced by," Papin said.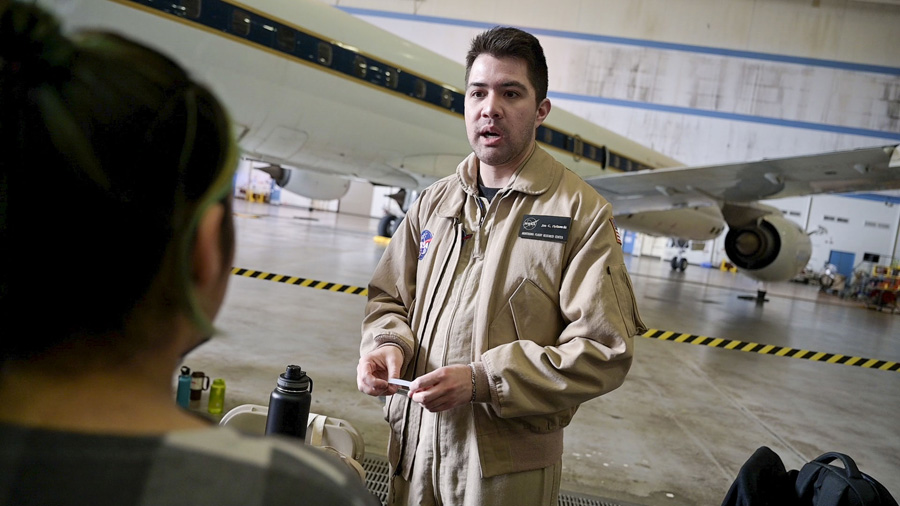 Despite the surplus of career paths to choose from, the dream of flying and pursuing aviation sticks out for some.
"My grandpa was in the Air Force and he used to work a lot with the different airplanes," Ariel, a student from Desert Junior/Senior High School said. "With inspiration from him, I have always liked planes. The sonic booms here are always so fascinating to me."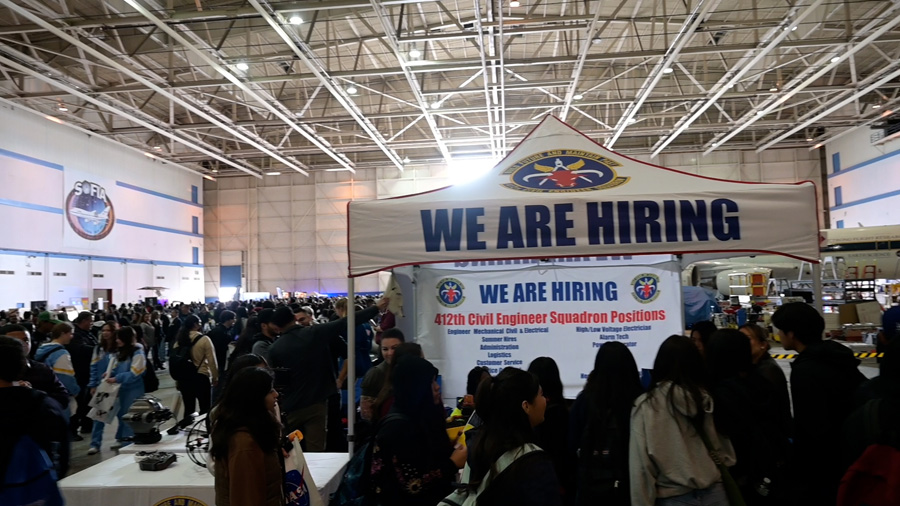 Ariel had first thought about wanting to be a marine biologist but had taken her grandfather's advice to pursue a career in the aviation industry.
"I want to be a pilot. When they had the Aerospace Valley Air Show last year, I was so excited that I started crying because I love airplanes so much," noted Ariel.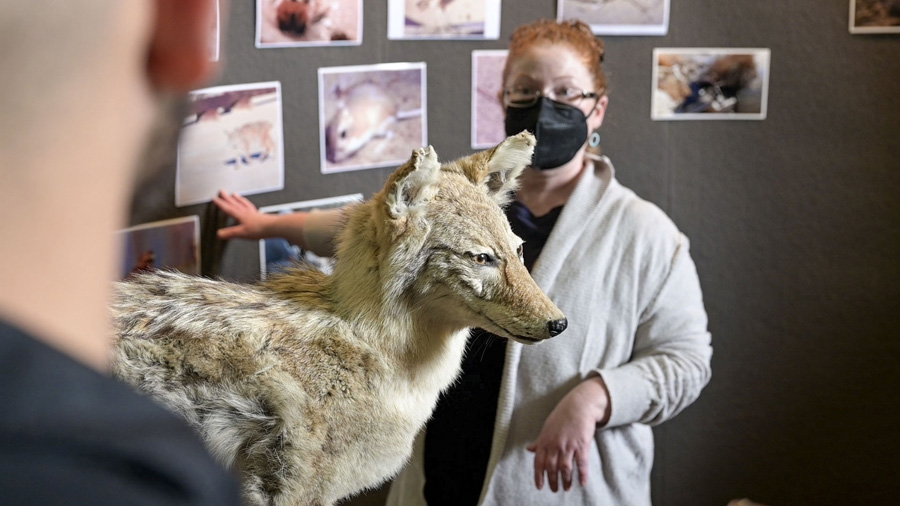 While the Aerospace Valley Career Festival has ended for this year, there is still advice from the attendees for all of those thinking about a future in aviation.
"We encourage all of the kids out there to get an internship and go out and volunteer. Find something you love to do and give your time towards it and it will only help develop your career even faster," noted Papin.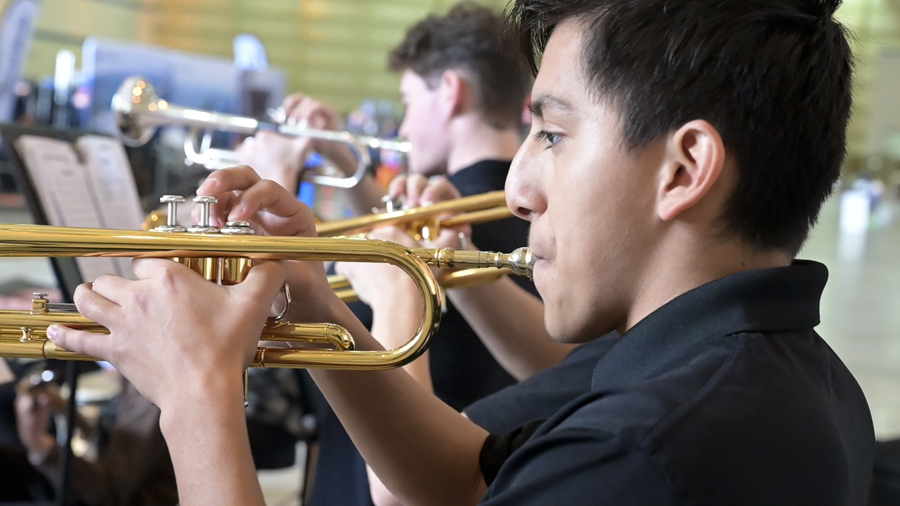 "Even though it gets really hard and you hit rock bottom, there is always that leap you can take that will make things so much better. You can get to where you want to as long as you keep pushing through," Ariel said.
Keep a look out for details about next year's career festival that will be held in the Spring of 2024.