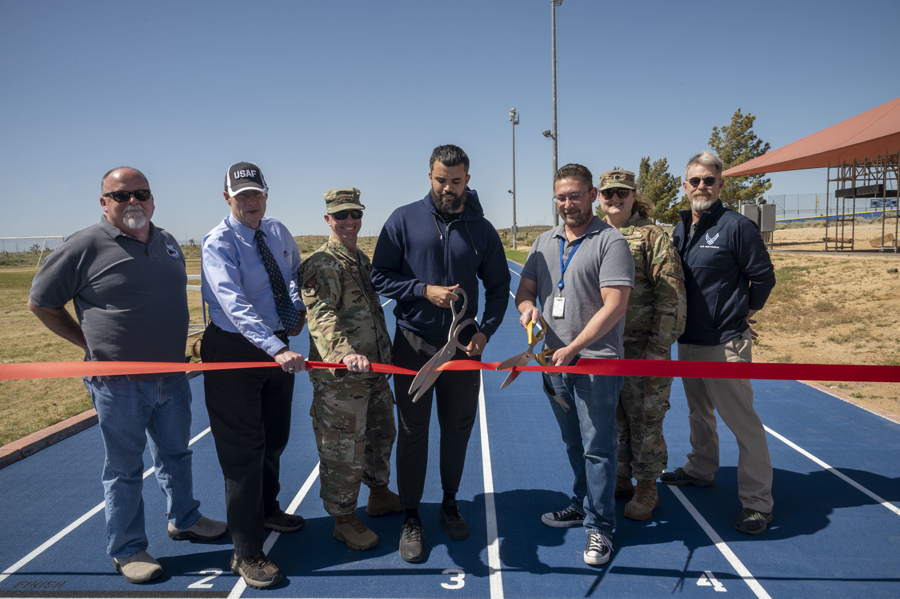 Edwards Air Force Base, Calif., unveiled its new state-of-the-art fitness track at Rosburg Fitness Center, April 25, 2023.
The Rosburg Fitness Center recently upgraded the quarter-mile athletic track from a minimum requirement rubberized coating to a modern Mondotrack surface.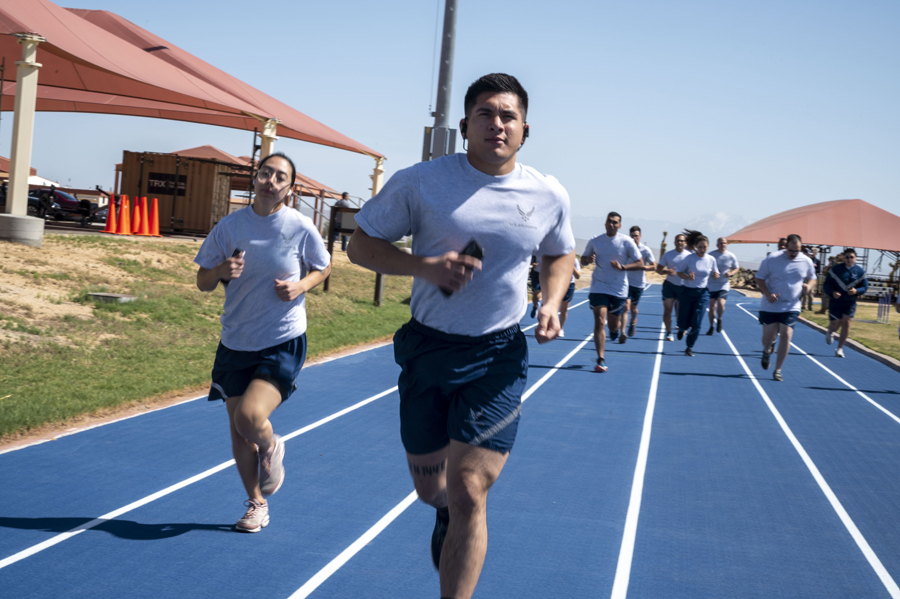 "Upgrading to the Mondotrack surface will be a game-changer for the Edwards community," Todd Amon, Fitness Center Cell Manager, 412th Force Support Squadron said. "It provides a durable, high-performance surface that reduces injuries and enhances athletic performance."
The renovation project was funded by the 412th Civil Engineering Group with decentralized (priority project) funds with a cost of over $600,000. According to Amon, the previous track was a 5mm poured rubber coating over an asphalt base that did little to enhance the running experience or reduce fatigue and injuries for athletes. Its repair ability was also limited. In contrast, the new 13.5mm thick vulcanized Mondotrack surface is purpose-designed for maximum traction and performance enhancement, and features patented Elongated Honeycomb Backing technology for shock absorption, energy storage and energy return.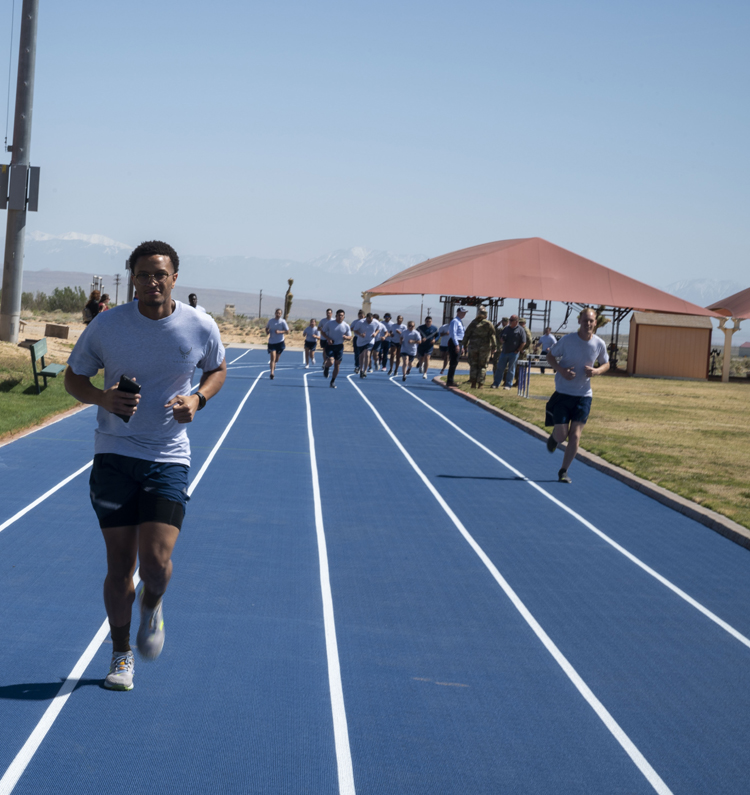 "This is the same track surface used for the 2021 Tokyo Olympics and is known as 'the most technologically advanced athletic track in the world'," Amon said. "Records were broken by record holders on this surface."
The Mondotrack surface offers a uniform dynamic response and complete control over stride, rhythm and balance for every athlete, professional and amateur alike. The track's backing technology, combined with its maximum energy return, significantly improves athletic performance. This makes it ideal for not only runners and walkers but also for wheelchair racers. In result, this minimizes the fight against drag and reduces repetitive strain injuries on the shoulders, elbows and wrists.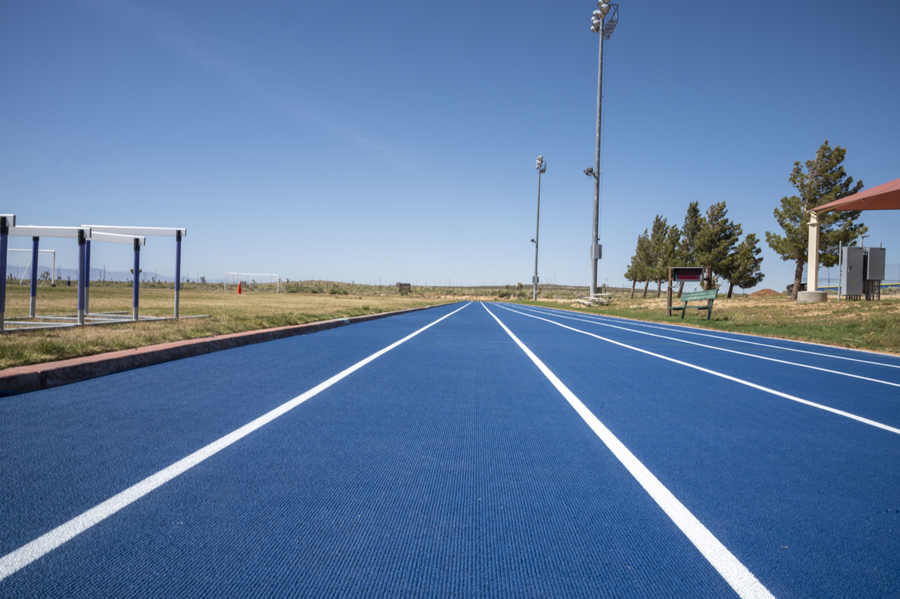 The track is now open to all with base access! The renovated fitness track is yet another broad initiative to improve Airmen and civilian quality of life here at Edwards this year. Check out the additional stories below about how Edwards AFB is improving the quality of life on the installation.