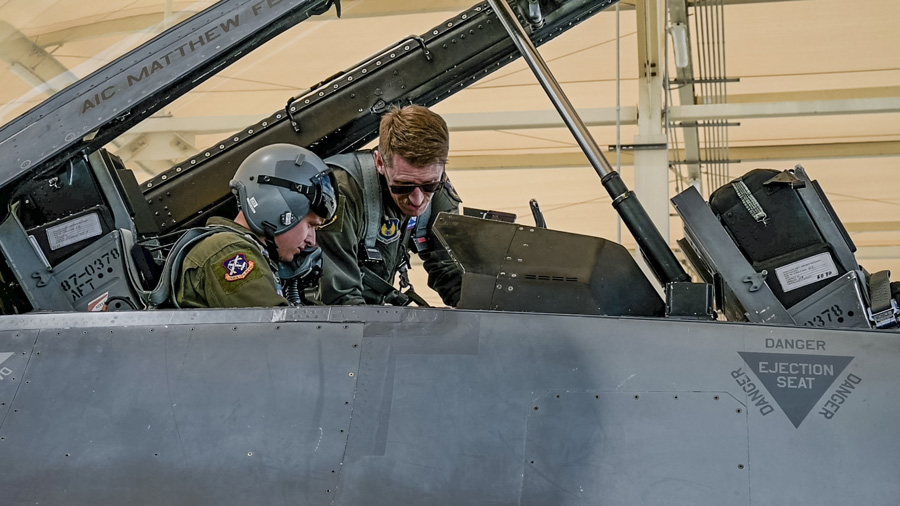 A group of U.S. Air Force Academy cadets were given an opportunity to live the life of a flight test pilot for a week with the U.S. Air Force Test Pilot School at Edwards Air Force Base, Calif., recently.
The students, all enrolled at the Academy's Aeronautical Engineering 456 Flight Test Techniques class, spent a week with the Edwards flight test community in order to better immerse them in the world of flight test.
"AE-456 is a very important feeder program for future TPS applicants. Well over 100 AE-456 grads, myself included, have gone on to attend TPS, and it's one of our strongest recruiting tools," said Lt. Col. Tyler Robarge, Instructor of Aeronautics and Director of Flight Test at the Academy. "In the operational community, it can be hard to get solid information about the test community, because most of those people that attend TPS stay within AFMC."
Robarge has first-hand knowledge of what it takes to be a flight test pilot having previously served as the 411th Flight Test Squadron Commander and F-22 Raptor Combined Test Force Director here.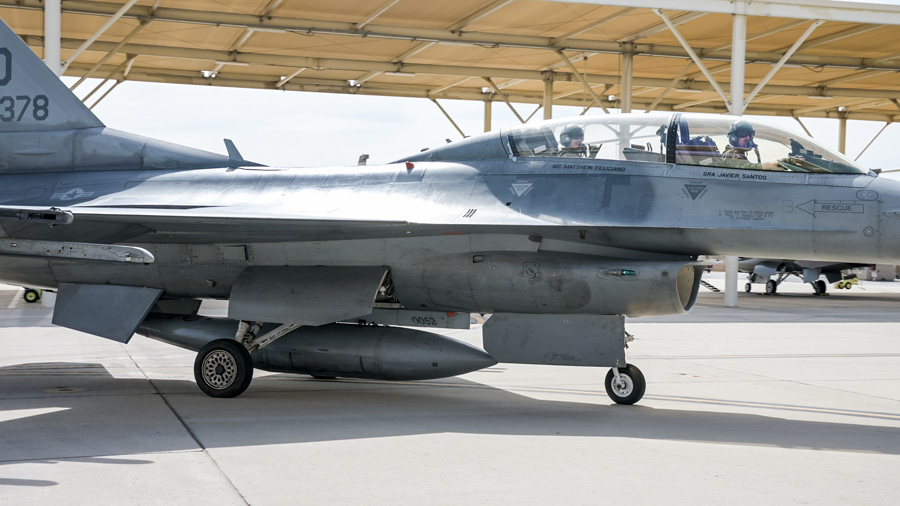 "These are all very sharp cadets that will be standout officers, and as they grow within their operational communities, they'll need to decide where they want to direct their ambitions. Planting a seed of appreciation for test now helps to ensure that a significant number of them will return to Edwards and the Air Force Test Center five to ten years down the road," Robarge said.
Robarge added that roughly 25 percent of AE-456 students will eventually attend TPS.
For one of the host pilots, Lt. Col. Kyle Krogh, TPS Director of Operations, it was a unique week as he was able to fly the cadets, something he himself once did as an Academy cadet.
"Never would have I expected 15 or 16 years later to be on the other side of the briefing room table from when I was a kid being able to fly these same sorties in the T-38 and F-16," Krogh explained.
These Academy visits to Edwards are designed to expose the cadets to as much of the AFTC mission as possible through tours and site visits to the various test units at Edwards as well as industry within the Antelope Valley. During the week-long visit, students attended briefings and met with current test pilots and flight test engineers to learn about their careers and the unique challenges they tackle every day.
"This course has visibility at the Academy beyond just the enrolled cadets, and it serves as a motivator for underclassmen to choose STEM majors. The competitive entry helps raise the bar for performance throughout the Cadet Wing," Robarge said.
Word of mouth about the AE-456 class and the subsequent trip to Edwards is what prompted Academy cadet Nathaniel Stout to enroll in the class.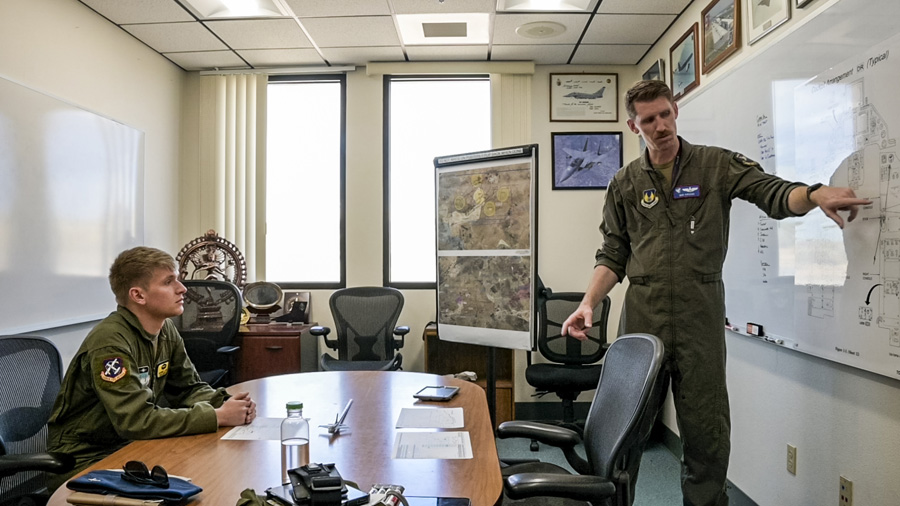 "I heard about it a little bit … some of the seniors that were in my previous squadrons were in it as well, so that kind of led me to say 'oh, it's a pretty cool opportunity to look at it that way,'" Stout said. "They didn't really mention exactly what they got to do here, which was kind of a neat surprise to find out when we actually got into the program because I had no idea what was actually here until we got here."
It was not all fun and games for the cadets however as the cadets still had work to do after they returned to the Academy in Colorado. Krogh explained that students follow up their trip to Edwards with written and oral reports of performance and flying qualities about the aircraft they flew to the aeronautical engineering faculty as their capstone project. Krogh added that these flights have and continue to pay dividends for the flight test enterprise.
"Of the two cadets that I flew with this week and the three or four cadets that I talked to, every single one of them is going from the Academy direct to higher-level learning either to get a PhD or Masters, usually in some engineering field, and then back to pilot training," Krogh said. "All of that sets them up very well if they're interested to come back to TPS in seven to 10 years from now, as they continue their Air Force aviation career, and that's exactly what we continue to need is fresh, inquisitive intelligent minds with solid engineering fundamentals to go fly and then want to come back here."
After the thrill of riding in an F-16 or T-38 has subsided and the students return to their lives at the Academy, Robarge hopes that the trip to Edwards will continue to have an impact on them.
"I would say the biggest thing that AE-456 does is encourage folks to be interested in test early and that is absolutely something we need. We need folks to want to come here, to want to help build, develop and test new technology that is going to help us continue to compete against whatever our adversary is," he said. "For those that do consider a test career, I hope they have a better understanding of the mission, the people, and the environment of test, and that this trip helped them transform daydreams about 'The Right Stuff' into a concrete picture of test."