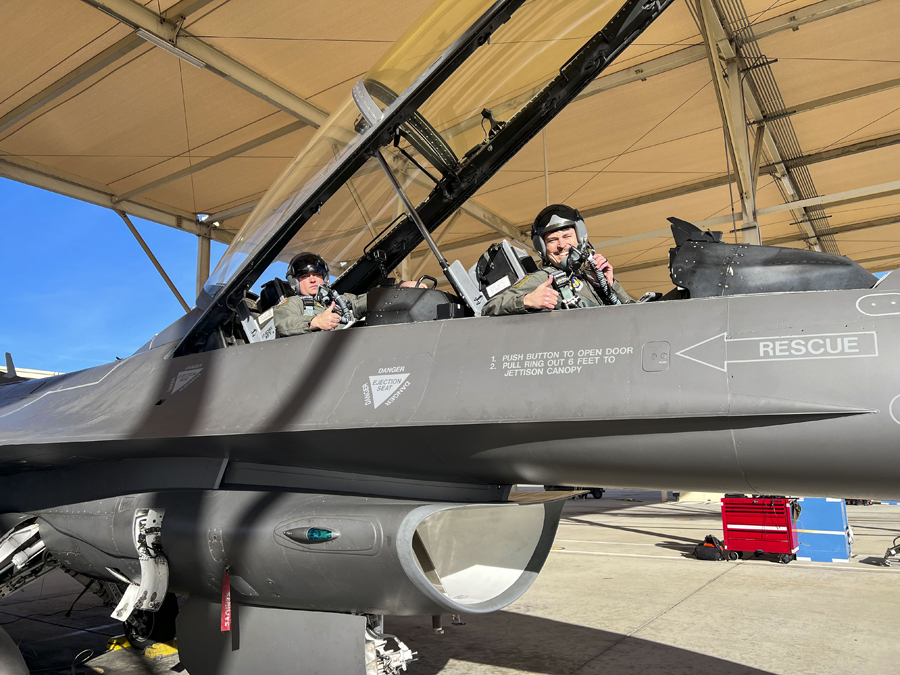 The doctor at the forefront of Model Based Human Systems Integration reflects on his 20-year-long career and its impact on the Air Force.
Lt. Col. Matthew Taranto is a former F-16 pilot, doctor of Aerospace Physiology, professor at the U.S. Air Force Test Pilot School and researcher at the forefront of MBHSI before recently retiring from the U.S. Air Force.
"I started initially in the Air Force with the desire to be an aviator," Taranto said. "I later realized that there may be more out there than just flying airplanes. So, I took some time to make a calculated pivot in helping aviators do their job better in complex spaces."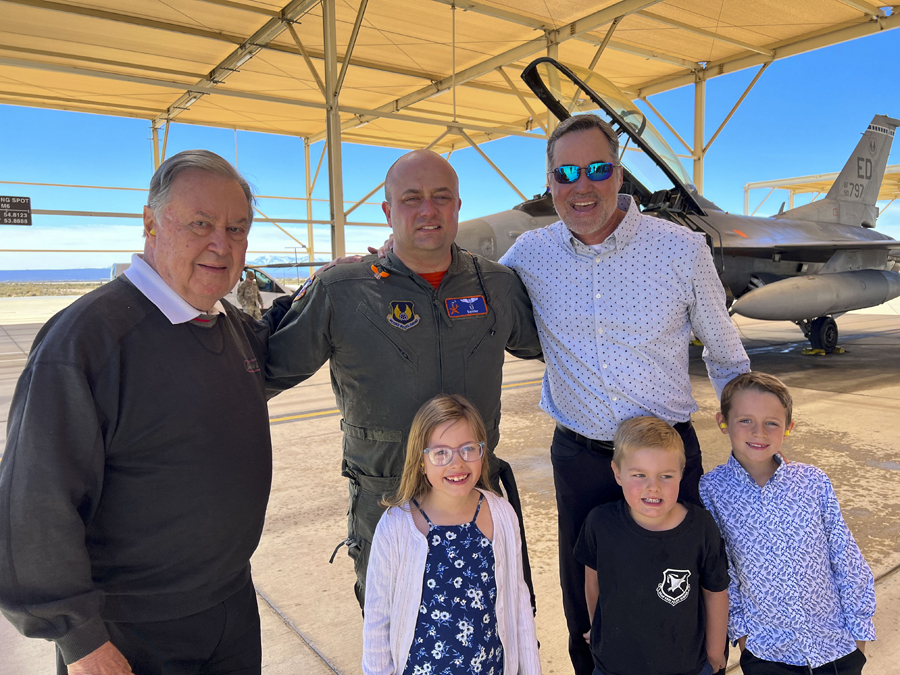 Taranto has held a variety of assignments spanning five Air Force commands and numerous physiology missions, including serving as the U.S. Air Force Weapons School, Thunderbirds, and TPS aerospace physiologist.
He is an Aerospace Medical Association Board Certified Aerospace Physiologist, a Defense Acquisition University Certified Acquisition Level II Science/Technology Management and Engineering Professional and a distinguished graduate of the United States Naval Postgraduate School.
"I think we've cracked some codes in terms of really bringing some insight into this interface between our operators and the technology we are developing to maintain our competitive edge," said Taranto.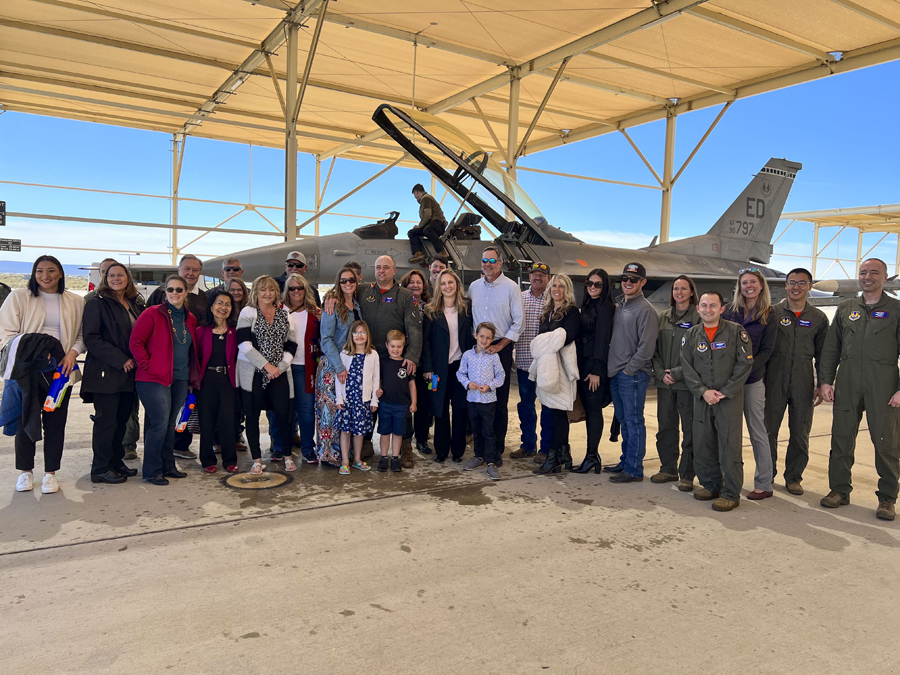 Taranto himself may not admit to his extraordinary career. But, from being a former F-16 pilot, to receiving two master's degrees and a PhD, to teaching at TPS and countless research projects; his passion and message to those following in his footsteps goes a long way for the current lines of effort and the future of the aviation career field. In recent years, the Air Force has made significant strides in aircrew's physical health and ergonomics thanks in part to Taranto's research.
"I think if I was to preach one thing to the next generation is to be aggressive," Taranto said. "Look for opportunities to be the change needed in this world."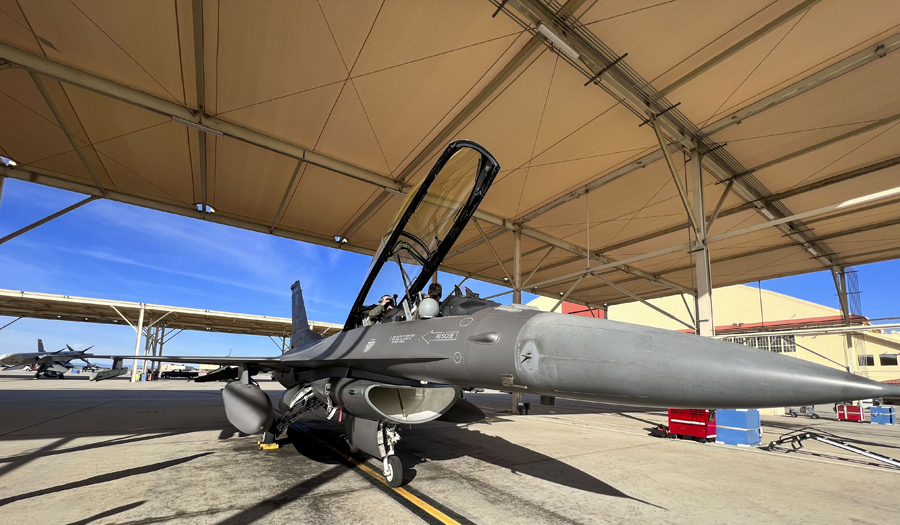 Upon his retirement, Taranto conducted his fini-flight, celebrating his last day flying with the 412th Test Wing and serving as the Chief of Aerospace Physiology at TPS. Taranto's friends and family greeted him upon arrival at Edwards AFB where they all celebrated his 20-year-career. Taranto will now be a part time instructor at TPS, teaching the next generation of aviation enthusiasts to go after their dreams like he did many years ago.