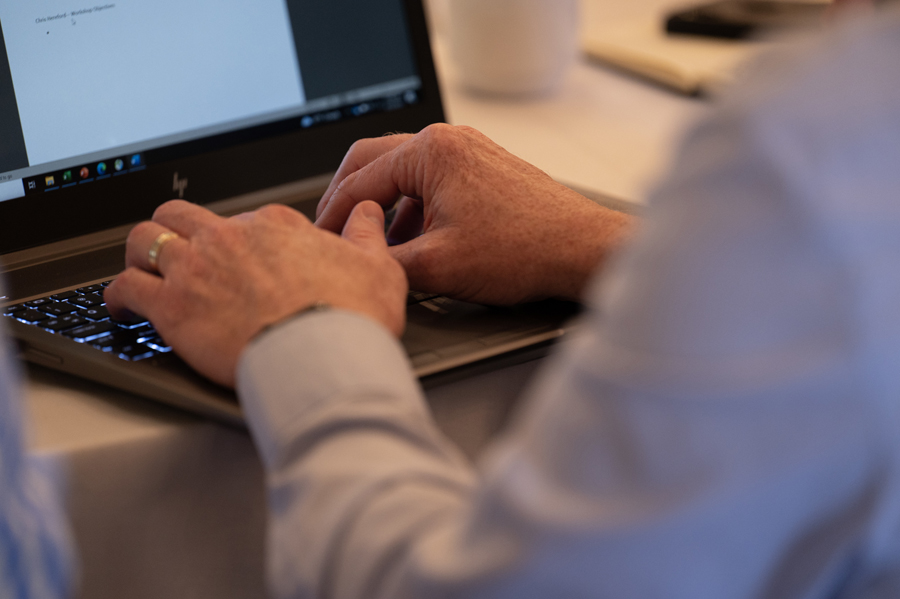 The Air Force Test Center hosted its second annual Digital Engineering Test & Evaluation Workshop in Lancaster, Calif., April 25-27, 2023.
More than 130 members from the test enterprise were in attendance in person with an additional 100 individuals participating virtually, including individuals from Air Force Life Cycle Management Center, Air Combat Command, Air Force Nuclear Weapons Center, Air Force Operational Test and Evaluation Center, Air Force Research Laboratory, Department of the Army, Department of the Navy, as well as industry partners.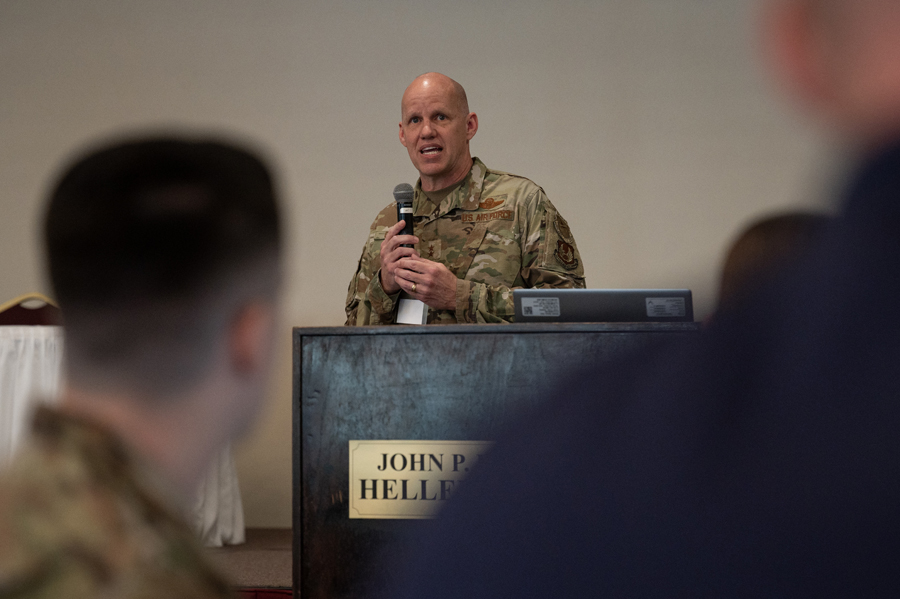 The workshop focused on all three goals of the AFTC Digital Modernization Strategy:
1. Integration with External Partners: Connect relevant test data and models to and from external organizations via digital tools to inform system design & strategy; and verify and validate digital models.
2. Digital Engineering for Internal Improvements: Develop, deliver, and sustain the people, processes, and test capabilities needed to enable the test and evaluation of aerospace systems through the application of digital engineering principles.
3. Data & Analytics: Develop the data and analytics capabilities of the future to capture, distribute and effectively analyze and engage with large data sets attained from weapon system testing to support informed decision-making.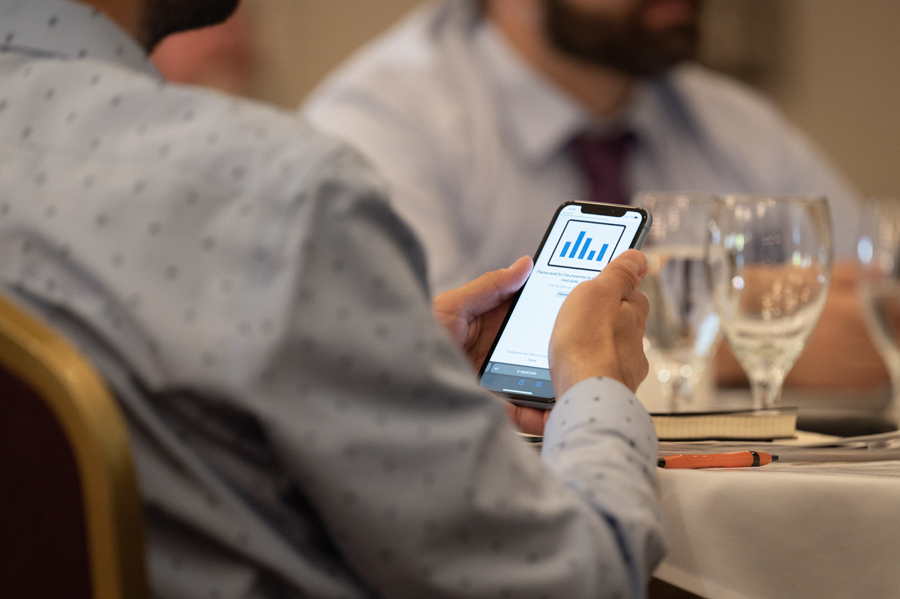 As a follow-on effort to the 2022 Digital Engineering Test & Evaluation Summit and resulting AFTC Digital Modernization Strategy, 30 working groups were launched to solve a variety of problems from improving internal operations through implementing data-centric processes to revolutionizing data infrastructure.
Maj. Gen. Evan Dertien, AFTC commander, gave the opening keynote, recognizing the important impacts that digital materiel management will make on the T&E mission and the imperative of innovating to meet tomorrow's mission.
"If we don't do the pathfinding for digital modernization, the Air Force will lag," he said. "We provide the foundation of capability development, capability sustainment and also getting that capability out in the field. A lot of that is focused on the test enterprise and our relationships we have with the AFRL, LCMC, and across Air Force Materiel Command."
The 2023 AFTC Digital Engineering T&E Workshop, hosted and coordinated by Christopher Hereford, the AFTC Engineering digital engineering lead, and Amanda Tierney, AFTC Engineering senior acquisition integration engineer, sought to continue the momentum to continue innovation in digital materiel management, share successes and roadblocks from teams across the test enterprise, and review the accomplishments and hurdles of the action item teams from the AFTC Digital Modernization Strategy.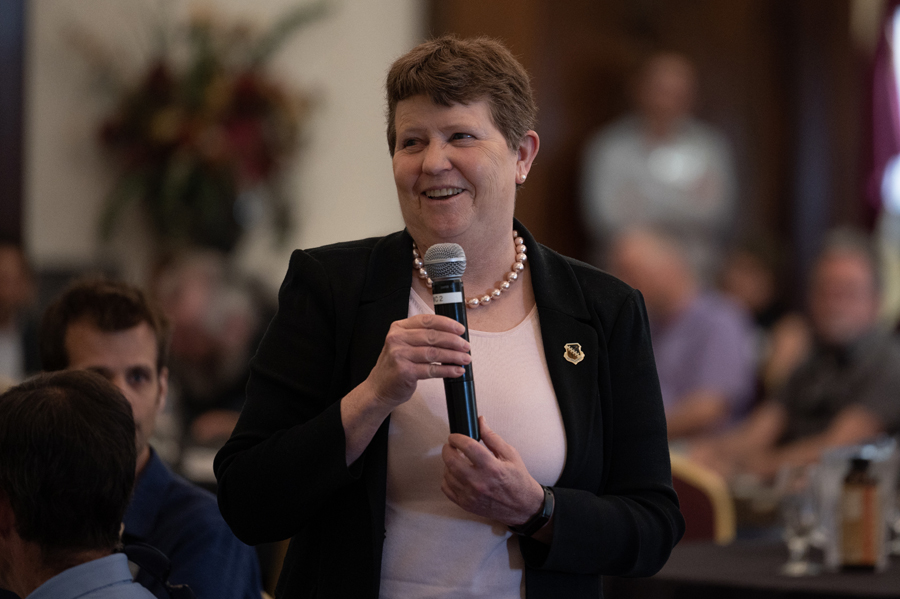 "Innovation takes a great deal of effort, and digital transformation is no exception," said Tierney. "The workshop helped to bring a renewed excitement to the impact this work will have on our test community by modernizing our digital infrastructure, increasing our ability to adapt to digital processes, and improving our ability to transform data into action."
The need for this digital engineering revolution to happen efficiently and expeditiously was highlighted by leadership and attendees throughout the three-day workshop.
"If we're going to rapidly integrate capabilities to be competitive in a near-peer environment, we need a digital environment," said Dertien. "That is everything; that is having a way to communicate between our Centers and across the test enterprise, that's having a workforce that can use Cameo, and that's being able to leverage the power of data analytics and the Joint Simulation Environment to go out and iterate test and find out what works before we actually cut metal."
The workshop also leveraged several collaboration sessions with digital polling and interactive discussions to help solve key challenges and ensure solutions from the Digital Modernization Strategy working groups meet the needs of the test enterprise.
"One of the greatest benefits that I have observed in leading the past two workshops is the camaraderie that our attendees experience around our common goal of innovating our capabilities to meet the needs of tomorrow's warfighter," said Tierney. "Although everyone comes from a variety of teams, centers, and services, we realize that we experience the same challenges and can tackle them together by collaborating and sharing roadblocks and solutions."
Dr. Betta Jerome, AFTC technical advisor, also gave a keynote addressing the future of test and evaluation in digital materiel management-based acquisition. Several other key leaders in attendance included Dr. Thomas Spencer AFOTEC executive director, Dr. Eileen Bjorkman, AFTC executive director, and AFTC technical advisors Dr. Tom Fetterhoff and John Grigaliunas.
"We have to go from falling behind to leaping ahead," said Hereford, summing up the event. "We need to leave the fear behind us and just go do."