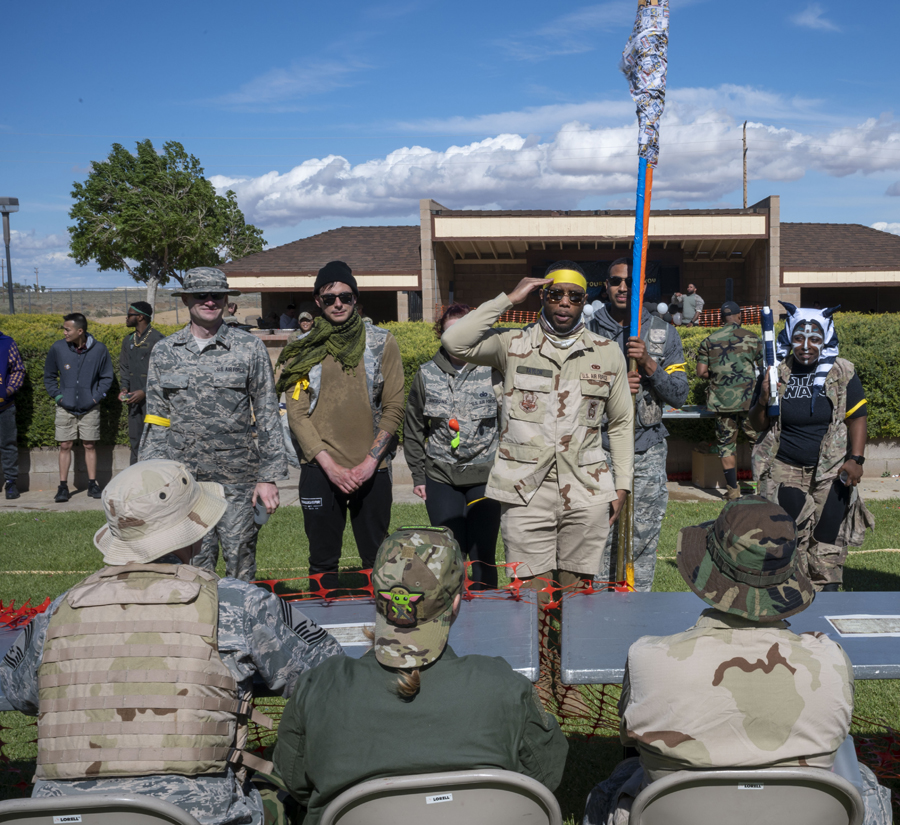 The 412th Mission Support Group hosted a combat dining-in at Edwards AFB, Calif., May 4, 2023.
In an effort to bring Airmen together and build camaraderie, the combat dine-in encouraged Airmen to dress in altered duty uniforms and participate in competitive team events.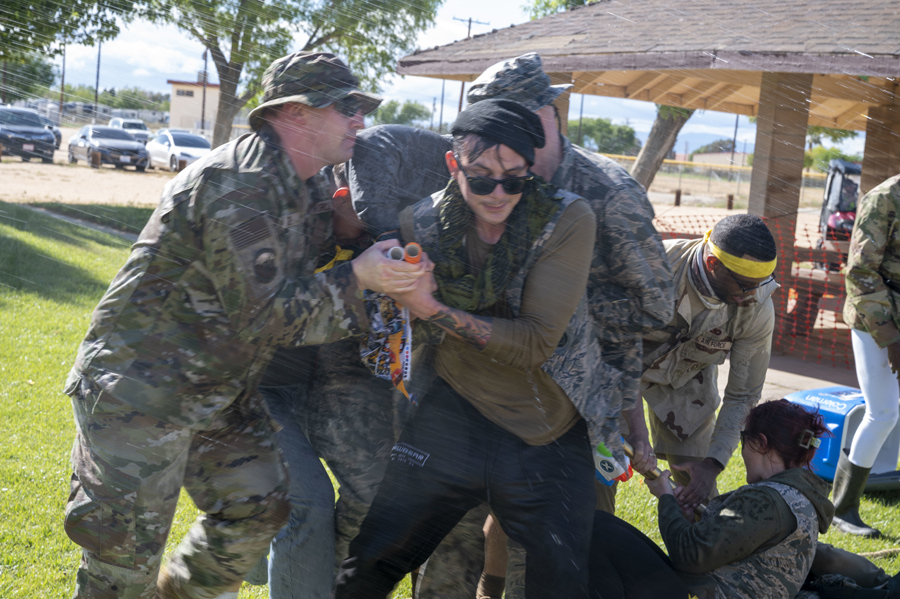 "This offers a great opportunity to increase camaraderie and esprit de corps by having some fun as a group while adhering to some Air Force traditions," Col. Jarod Blecher, 412th MSG commander, said. "It brings together a diverse group of people and offers plenty of opportunity to meet someone new."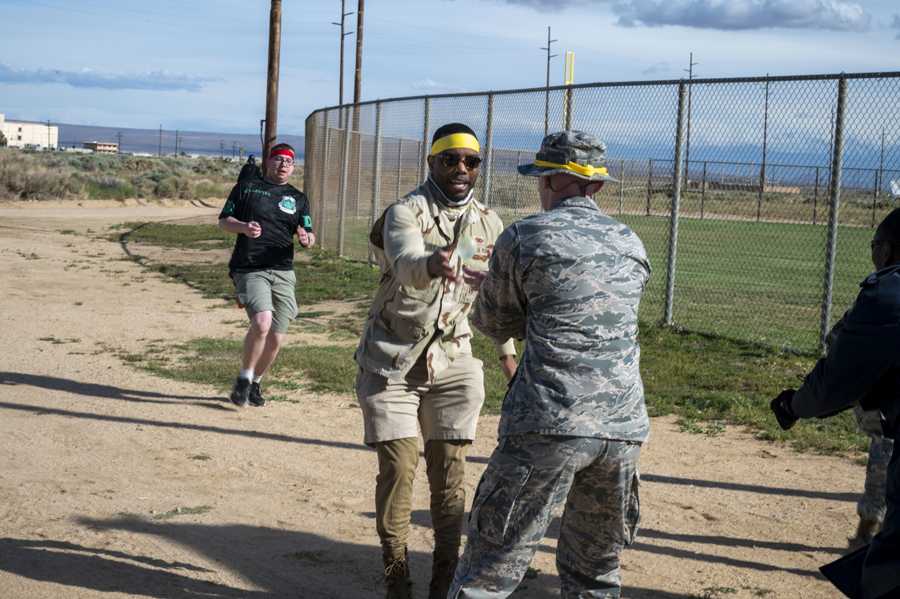 A combat dining-in is a military tradition that enhances esprit de corps of a unit and enables Airmen of all ranks to create a bond in a simulated wartime. The 412 MSG consisting of the 412th Communications Squadron, 412th Security Forces Squadron, 412th Logistics Readiness Squadron and 412th Force Support Squadron enjoyed a water fight, an obstacle course, a costume contest, a tug-of-war and the main attraction: the grog bowl.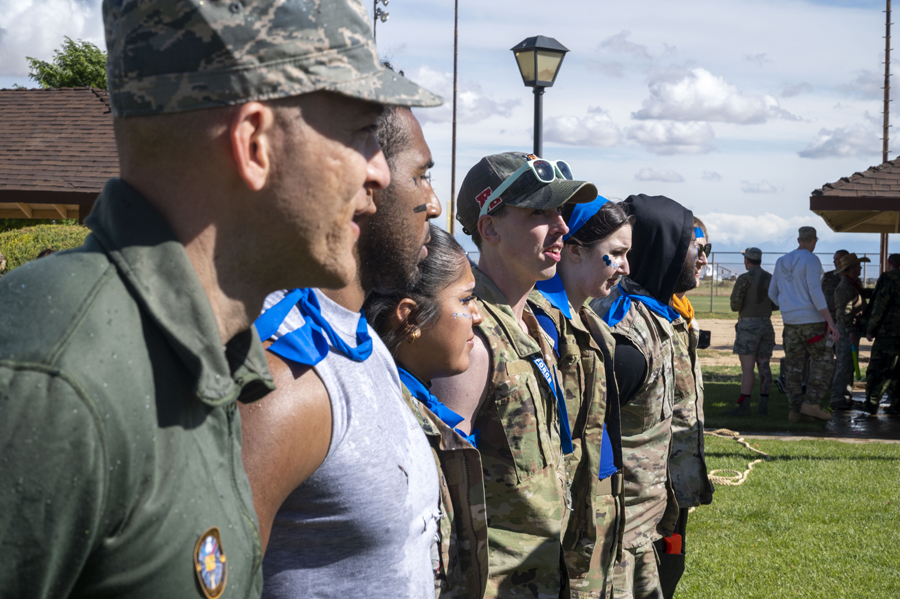 Blecher played the role of the president during the event. This allowed him to informally engage with the Airmen while maintaining a leadership position. Additionally, Blecher was responsible for enforcing the event's unique rules and dealing out the fate of having to take a drink out of the grog bowl, which traditionally is a mixed bowl of varying ingredients
Commanders and senior enlisted leaders were in attendance during the festivities, as well, to encourage an atmosphere of teamwork, good fellowship and social rapport.
"The mission can't happen without mission support," Chief Master Sgt. Jeremy Swistak, Senior Enlisted Leader, 412th MSG said. "Nothing can happen without our support. So, to see us all coming together to fellowship and to celebrate our mission was a wonderful thing to see."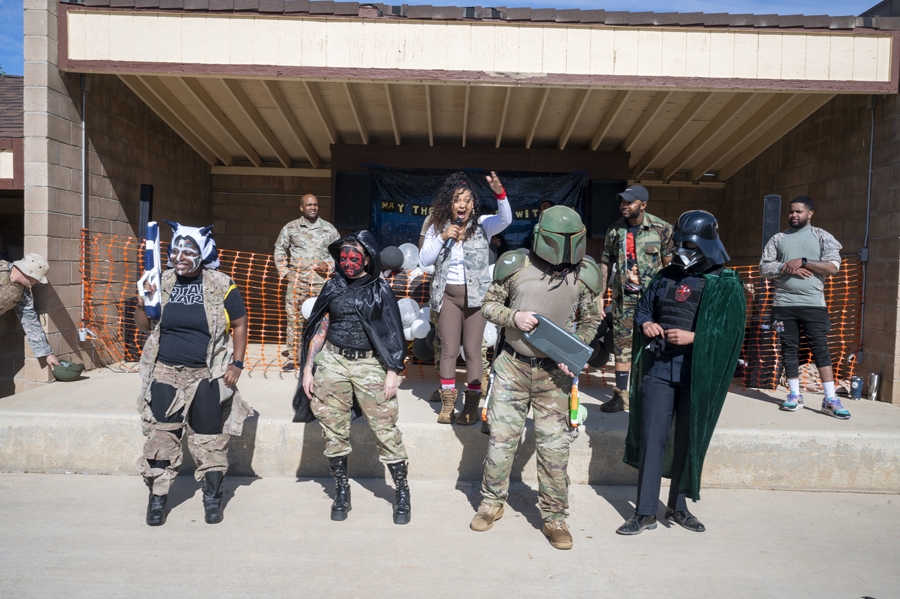 From basic training and throughout an Airman's career, it is instilled that the mission comes first. This event gave Edwards AFB Airmen the opportunity to take an afternoon and play hard together.