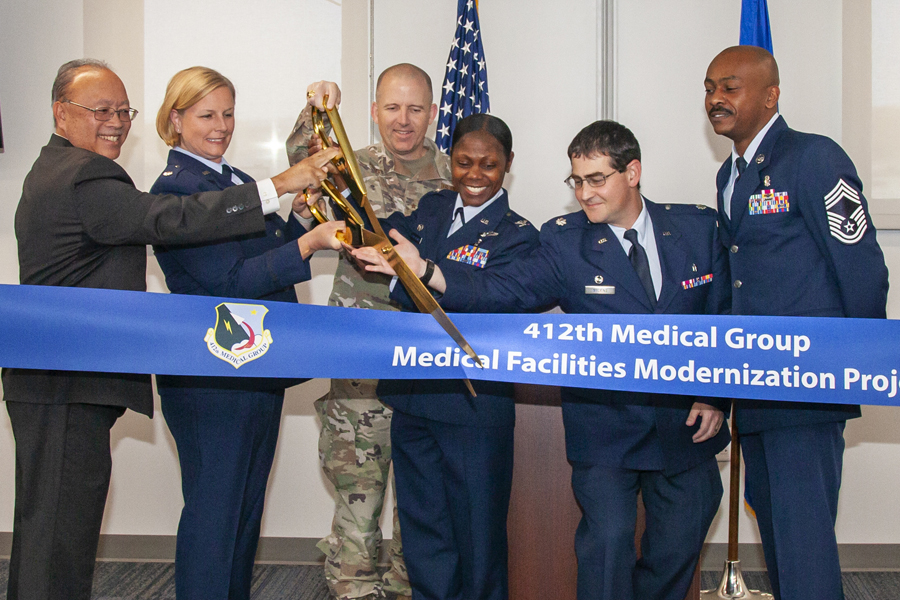 The 412th Medical Group at Edwards Air Force Base, Calif., officially unveiled recently renovated facilities during a ribbon-cutting ceremony at the medical clinic campus, June. 1, 2023.
The Medical Facilities Modernization Project goal was to renovate the 412th MDG's treatment workspaces to better accommodate the facility's outpatient mission, consolidate medical assets and meet the ongoing healthcare needs of its beneficiary population.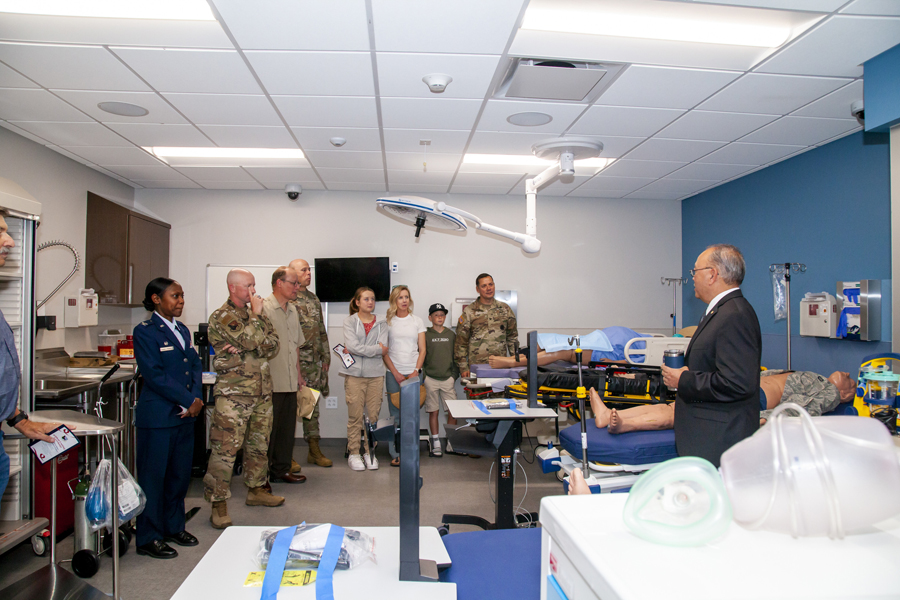 "Today is a great day for the 412th Medical Group. Today, we have taken a large step forward in modernizing four of our medical facilities," said Chris Borja, 412th MDG Facility Manager. "This project cost our taxpayers over $26.3 million and touched four of our most dilapidated buildings in the Med Group. Over 18,500 square feet were either renovated or totally rebuilt."
The renovation project included the Dental, Mental Health and Physical Therapy Clinics as well as the Education and Training Office, Simulation Lab and Ambulance Garage.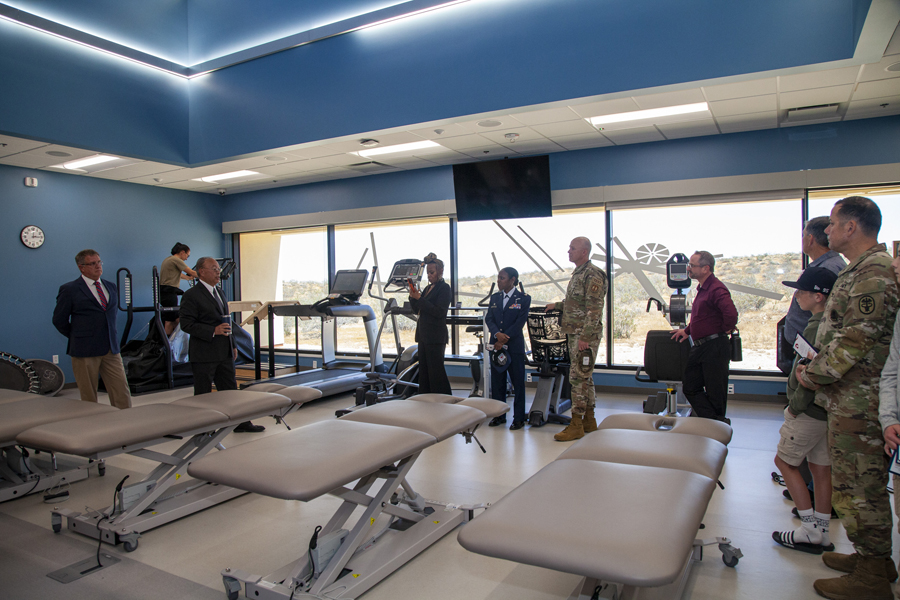 One of the new buildings, the Education, Training and Simulation Lab boasts a state-of-the-art training area that can train medical personnel on a number of medical emergencies including heart attack, arterial bleeds and even childbirth. Borja touts the facility as possibly being the most impactful of the renovation project.
"This kind of capability will catapult training to the next level for our medics, nurses, EMTs, paramedics and providers, but it doesn't stop here. It's possible that our sim training program can be extended to our local partners as well as other bases," Borja said. "The potential capability opens the door for us to train at the highest level current technology allows."
Another renovated facility was the Physical Therapy facility. The new facility was specially designed for physical therapy Borja said and includes an open layout, with 10-foot ceilings with a skylight. The renovations are designed to either return or ready Airmen for the fight said Col. Stephanie Isaac-Francis, 412th MDG Commander.
"My priority is readiness, this renovation: the building that we have is all part of the readiness mission that we bring to the 412th Test Wing. The education and training area: we have we're going to have a SIM lab that we're going to use to the fullest," Isaac-Francis said. "The dental area has extended capabilities for a dental staff and dentist to build on those readiness skills. The mental health component: we're going to expand capability and space to build on, again, those readiness skills, but not only that, to also enhance our men and women in the Air Force at the 412th Test Wing to be able to perform their mission."