The 452nd Flight Test Squadron held a "sunsetting" event for the RQ-4 Global Hawk flight test program at Edwards Air Force Base, Calif., June 9, 2023.
The event marked the completion of the squadron's test campaign for the aircraft.
"Today, we celebrate the heritage of the Air Force RQ-4 test program and we establish its legacy at Edwards Air Force Base," said Maj.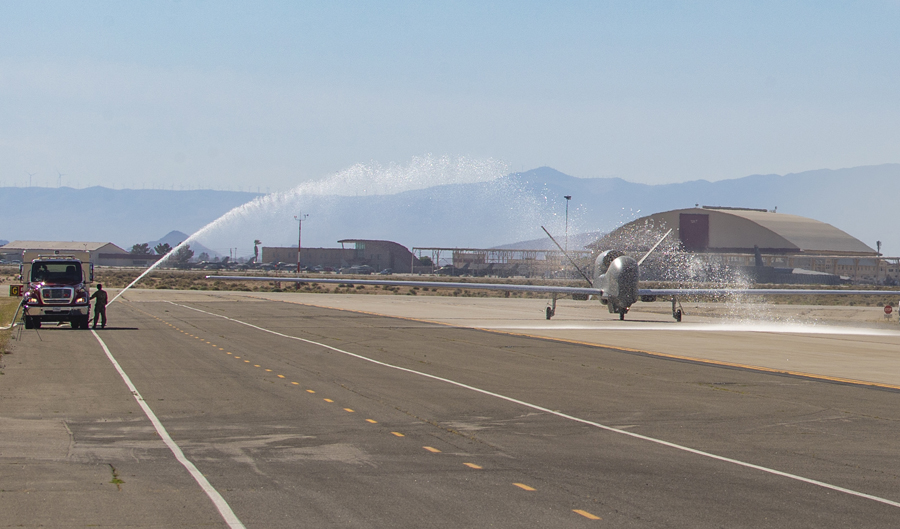 Mark Johnson, 452nd FLTS, RQ-4 Test Team Lead. "We take time to remember the many sacrifices that were made and to consider the impact they are presently having on future test programs."  The event included guest speakers from the U.S. Air Force and Northrop Grumman who gave insight into the Global Hawk's test campaign history and legacy. It also featured a Q&A panel where current RQ-4 operators provided their thoughts on the Global Hawk's mission in real-world operational scenarios.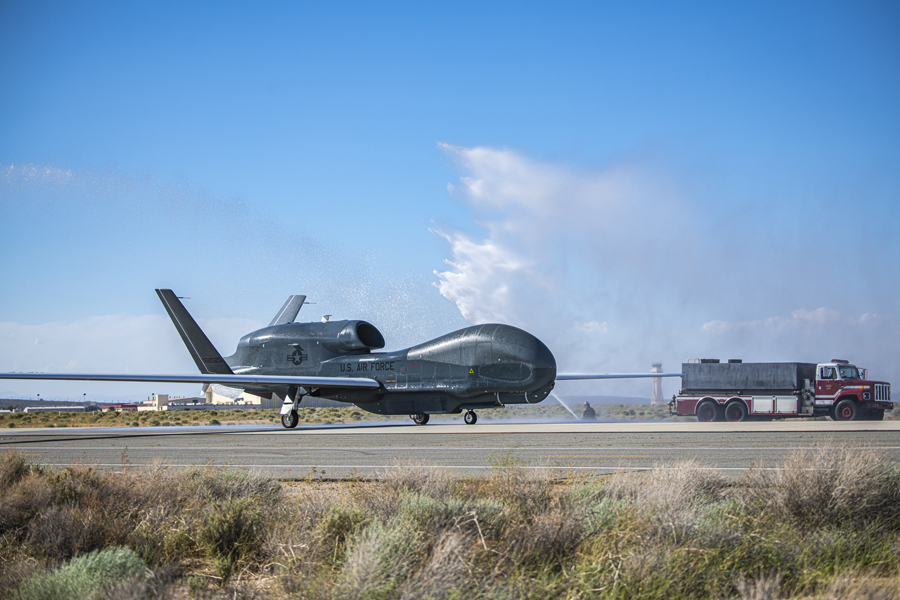 "The RQ-4 joins the likes of the X-1, the X-15, and the XB-70 as boundary breakers and record setters. Much like these well-known aircraft, the RQ-4 was indeed an experimental aircraft and one that challenged aviation standards," Johnson said. "In its time, the RQ-4 introduced us to new concepts, new capabilities, and new challenges. No longer were pilots constrained by flight duty period and fatigue, nor were aircraft constrained by landing visibility."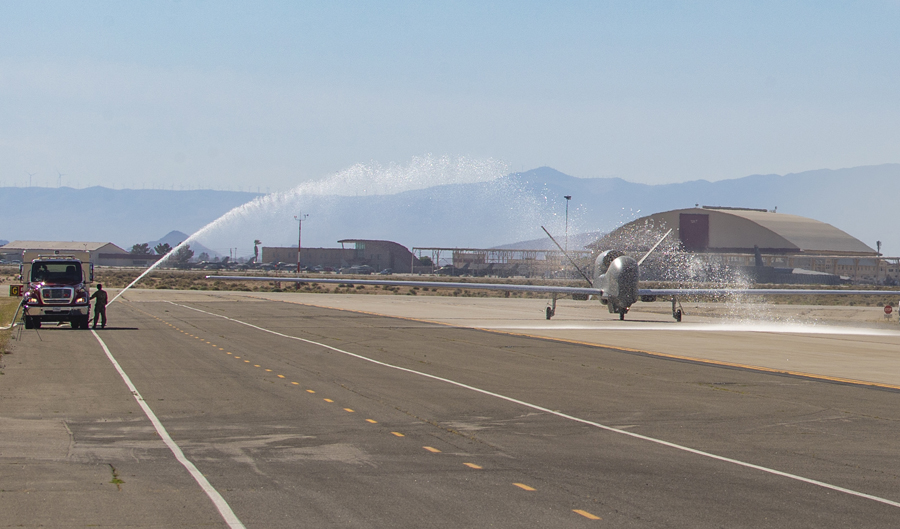 While the Global Hawk test campaign at Edwards AFB may have concluded, the RQ-4's Global Vigilance mission continues. Production and flight test on the RQ-4 family of aircraft continues at 412th Test Wing's Air Force Operating Location Plant 42. The RQ-4 and its related variants are anticipated to serve the U.S. and allied partner nations in a variety of roles throughout the coming decades.