DOD STARBASE Edwards traveled to the Lancaster Community Center in Lancaster, Calif., to host a STEM summer camp for off base kids recently.
STARBASE Edwards is a Department of Defense youth program designed to engage and immerse local Antelope Valley students in the world of science, technology, engineering and math.
"STARBASE's main goal is for us to really get kids in kindergarten through 8th grade interested in STEM," Dr. Samantha Duscherer, DOD STARBASE Edwards director said. "All of our research in education shows us that if we don't have kids interested in STEM by 7th grade, they won't go into a STEM career in the workforce."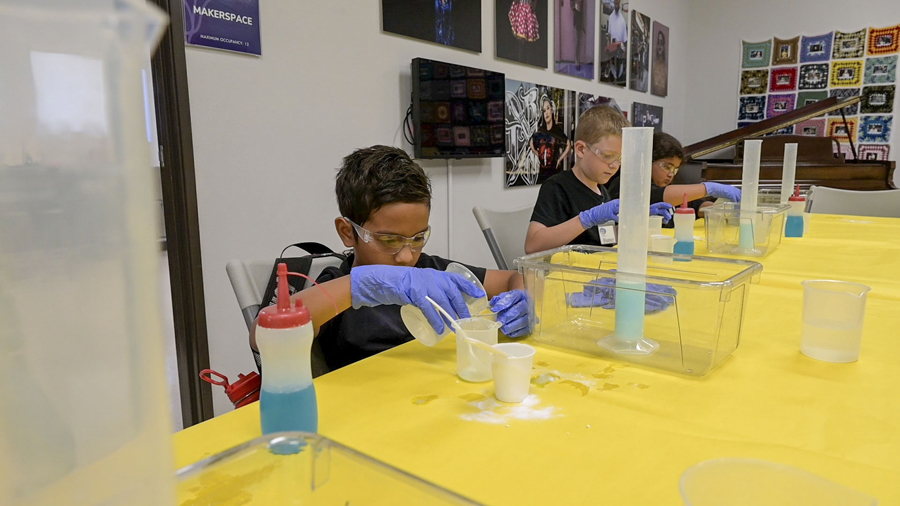 At the Lancaster Community Center, students in the local region were invited to participate in science activities designed to immerse students in problem solving skills in the STEM world. Instead of local school districts sending students to Edwards AFB during the school year, this gives the STARBASE team the perfect opportunity to inspire students in the local region who are not able to come to Edwards with a summer STEM enrichment experience.
"We wanted to make sure we made the biggest impact possible here at STARBASE," Duscherer said. "Some of our school districts and students in the local community just can't come to us here on Edwards due to distance. So, summer and opportunities like this where we can partner with the community center, gives us the opportunity to give this experience to kids where the school districts might not have the transportation to get to Edwards."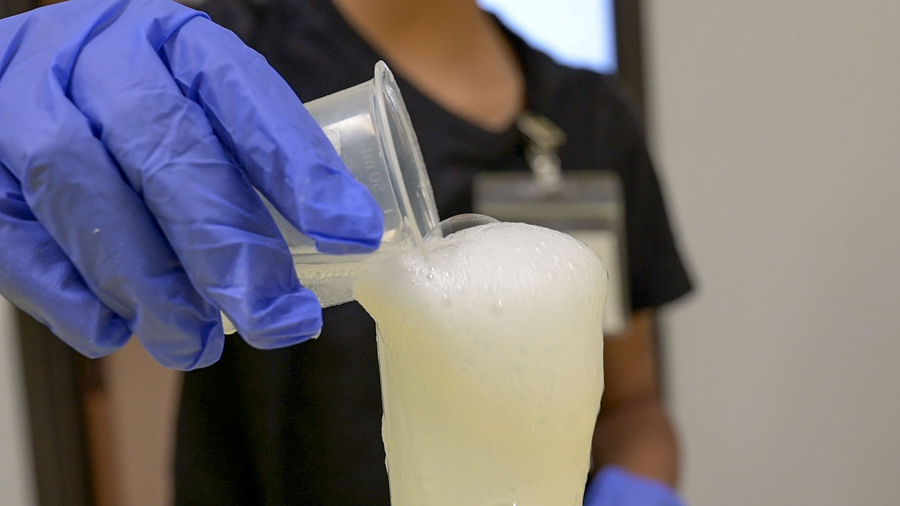 With Edwards AFB known as the Center of the Aerospace Testing Universe, the STARBASE team wants to utilize the opportunity for the youth of the Antelope Valley to get interested in the STEM field to potentially become a part of the Edwards workforce and to help enhance the flight test mission.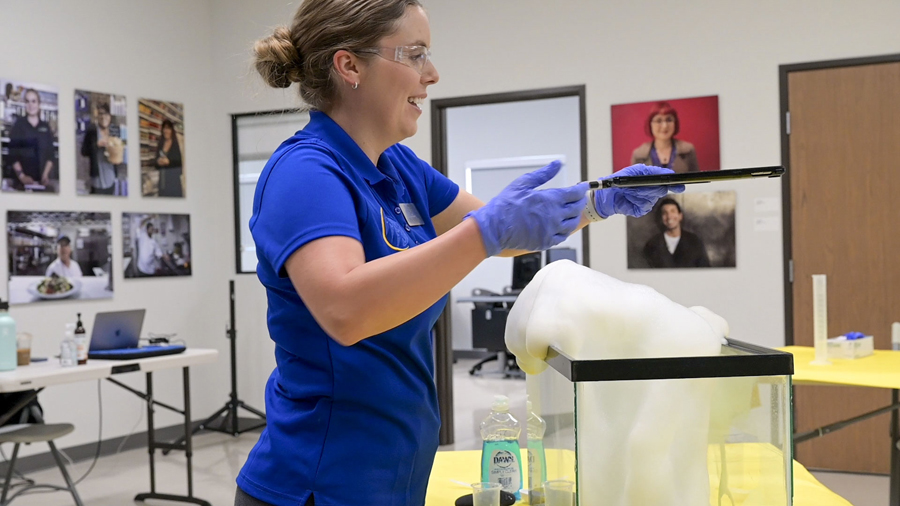 "On Edwards we have so many different career paths and opportunities that all of our youth in the Antelope Valley can grow up and go into," Duscherer said. "We are trying to get them interested early on here at STARBASE. We have to have them interested and engaged in STEM because that is going to be the reality of almost every different discipline in the future."
If you would like to learn more about STARBASE Edwards, you can visit their official website or contact Dr. Samantha Duscherer at samantha.duchscherer@us.af.mil.