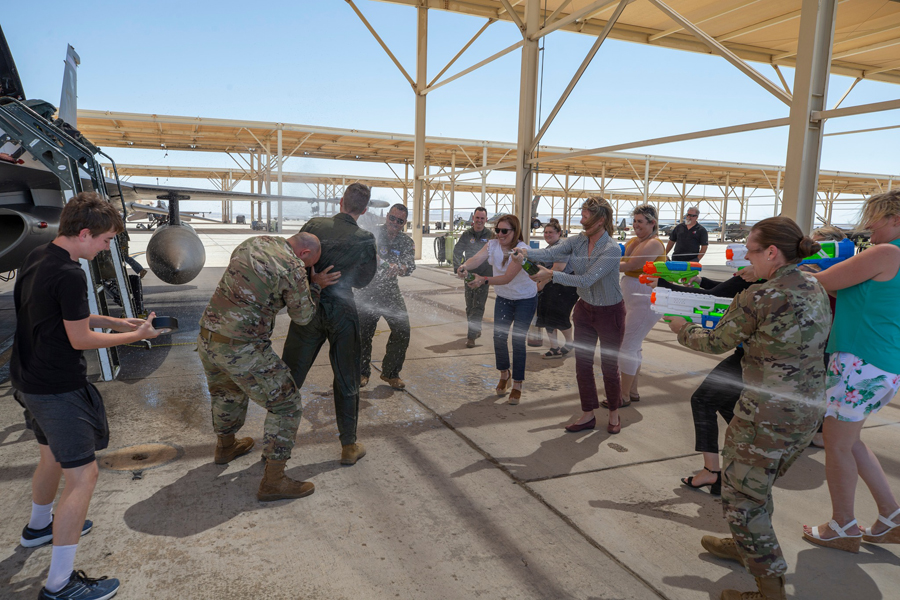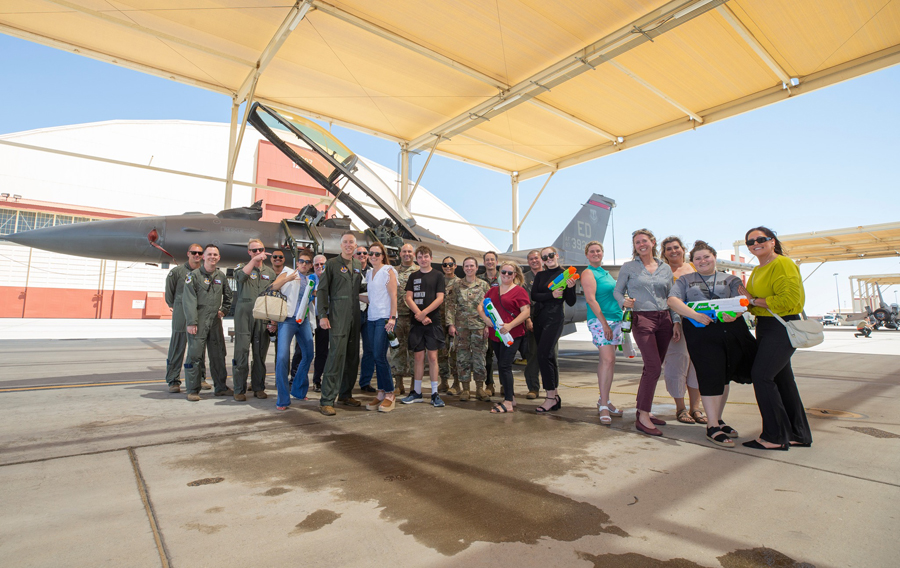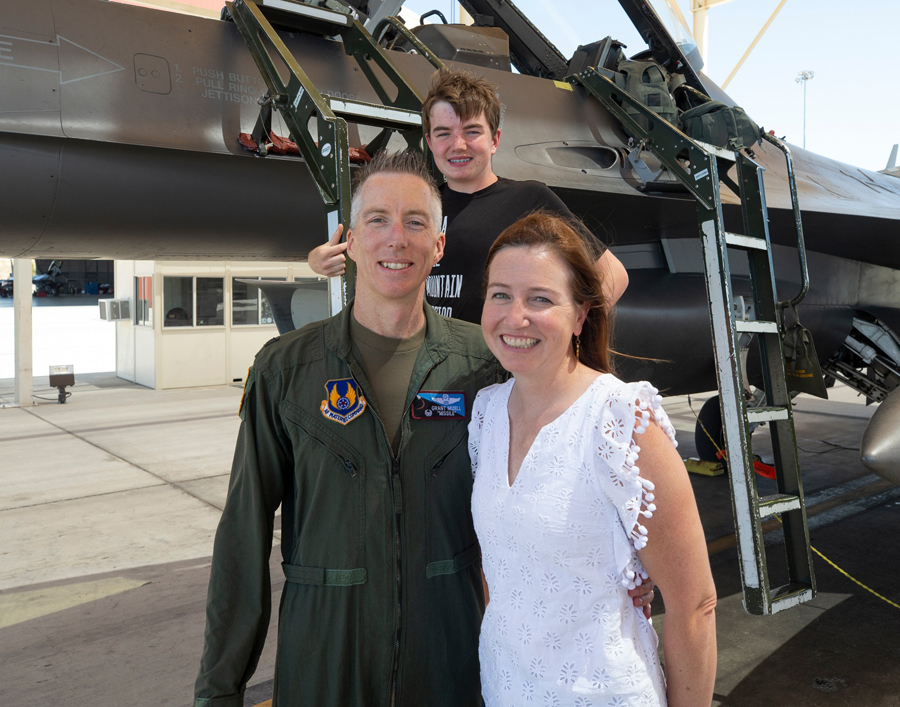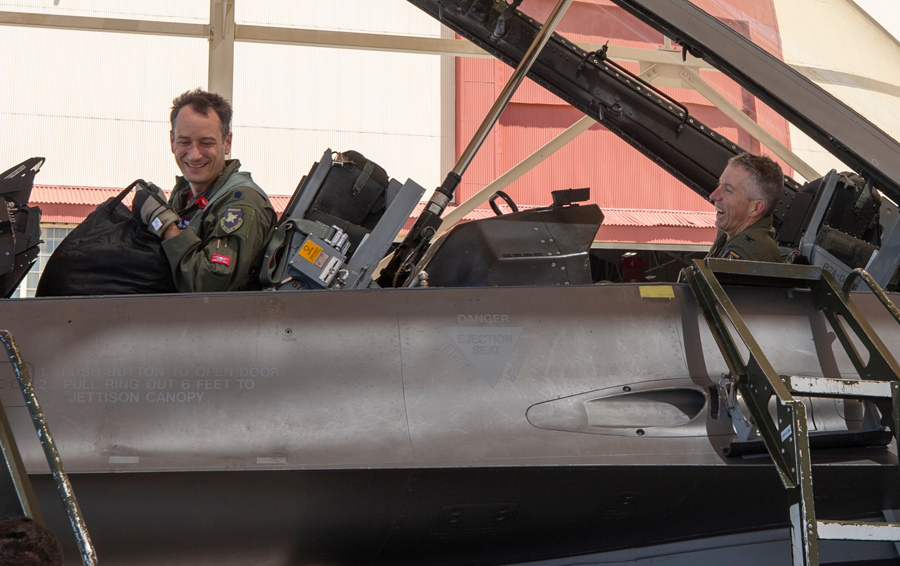 Col. Grant "Missile" Mizell, out-going 412th Operations Group commander, takes the receiving end of water hoses from his family after his fini flight as 412th OG commander at Edwards Air Force Base, Calif.
Mizell served as the 412th OG commander for two years, and worked to benefit the warfighter and the flight test mission.
Best of luck in your future endeavors!
The Fini Flight is a tradition amongst military aviators where aircrew members are hosed down with water by their peers, family & friends upon the completion of their final flight at their unit or retirement. The tradition dates back to World War II.