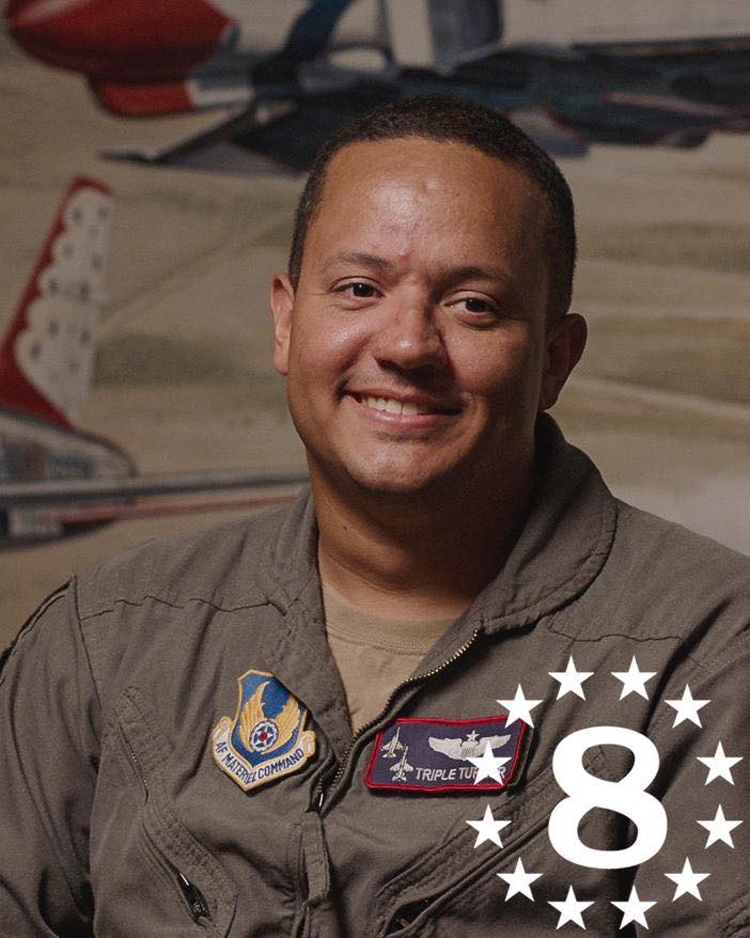 A member of Team Edwards, Maj. Bryce "Triple" Turner from the 416th Flight Test Squadron, has officially made the Air Force Thunderbirds team as Thunderbird #8 for the 2024-2025 show seasons!
Turner will be the Advanced Pilot and Official Narrator for hundreds of upcoming shows across the world!
Triple most recently achieved a historic feat by becoming the first Air Force pilot to fly the T-7A Red Hawk.
He will continue to serve here at Edwards until officially joining the Thunderbirds this fall.