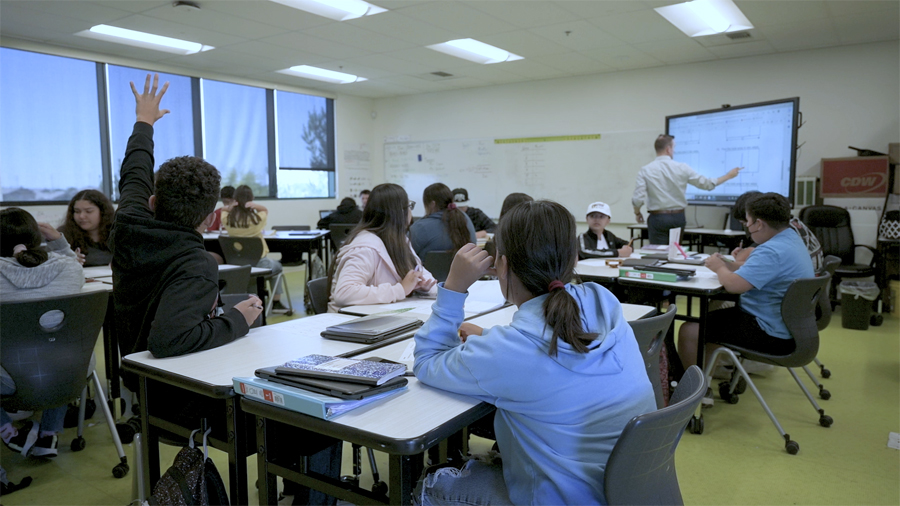 The Edwards Air Force Base's Prioritizing Relevance and Interest in Mathematic Experiences outreach program wrapped up yet another year of serious study interspersed with fun aimed at spurring students to success in the study of science, technology, engineering and mathematics.
PRIME, a four-week summer curriculum, is specially designed to empower incoming freshmen by strengthening their math skills and showcasing the vast array of STEM-related career opportunities available in aerospace and aviation in the Antelope Valley. During the program, the students immerse themselves in hours of math instruction and lectures, solidifying their foundation in various STEM-relevant principles.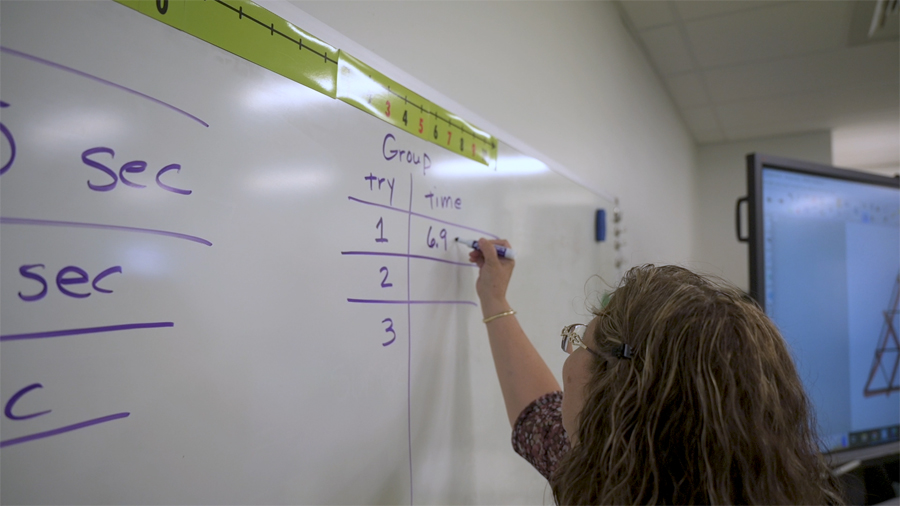 Although the instruction portion of class takes up most of the day, the teachers leading the program are mindful of burnout potential and work to strike a balance, allowing for lighter classroom moments. PRIME instructor Anna-Marie Leon calls these moments brain breaks. Leon said after periods of intense lectures they "will change it up and do a share or a group activity that gives the students an opportunity to reset."
"These moments of levity help promote teamwork, problem-solving and communication skills – essential traits for success not just in STEM careers but also in life," Leon, said.
Matthew Winheim, STEM and Mathematics Educator for the Palmdale School District and PRIME mentor, expressed his enthusiasm for the program.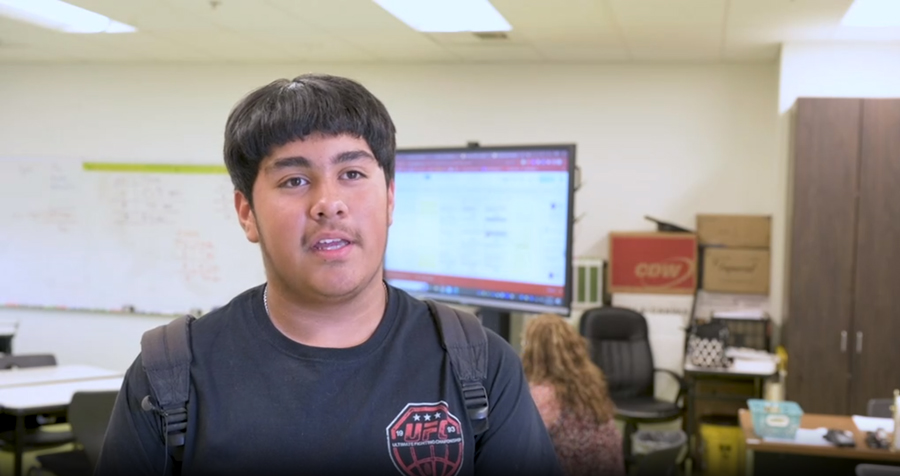 "This program affords students an opportunity to see and experience career fields where mathematical literacy and problem-solving skills are critical," Winheim said.
"We aren't just telling them they'll use math in the future; we're showing them how professionals in our Aerospace Valley are using it right now. Students learn that there is no such thing as a math mind, and with practice, they can excel at it. That's when it becomes really exciting."
The PRIME program is completely voluntary. The 28 students enrolled in the class had to apply for their slot, demonstrating their eagerness to participate. While their peers might be indulging in typical summer break activities, PRIME students approach the break with a different perspective and a passion for learning, said both teachers and students.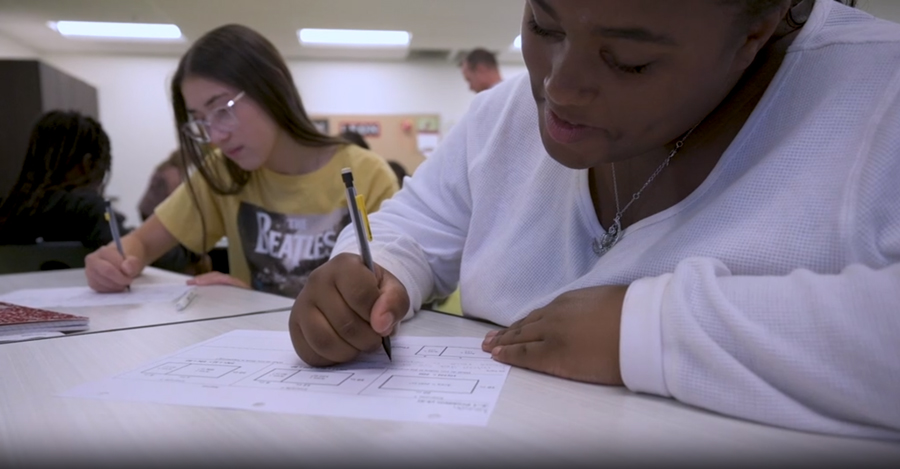 "I know if I were at home I'd just be doing nothing," Paul Toledo-Barajas, PRIME student said. "I wanted to come here and put my brain to work and also work on my future."
"Math is the core essence of all the sciences," Leon added. "The reason why we focus on math is because research shows that less than one percent of the student population pursues a math degree. This is very concerning. When interviewing students, we learned that they do not care for math. They are afraid of it, and they do not understand how it is used in real life. This is why PRIME was developed – to address these core issues. When students visit Edwards and meet our STEM professionals in the Center of the Aerospace Testing Universe they can clearly see how math is being used every day."
As Edwards continues its efforts in STEM outreach, the PRIME initiative remains a successful example of the impact that dedicated educators and innovative programs can have on shaping the future of young minds, PRIME instructors said. The base looks forward to welcoming today's Edwards students as tomorrow's STEM professionals.