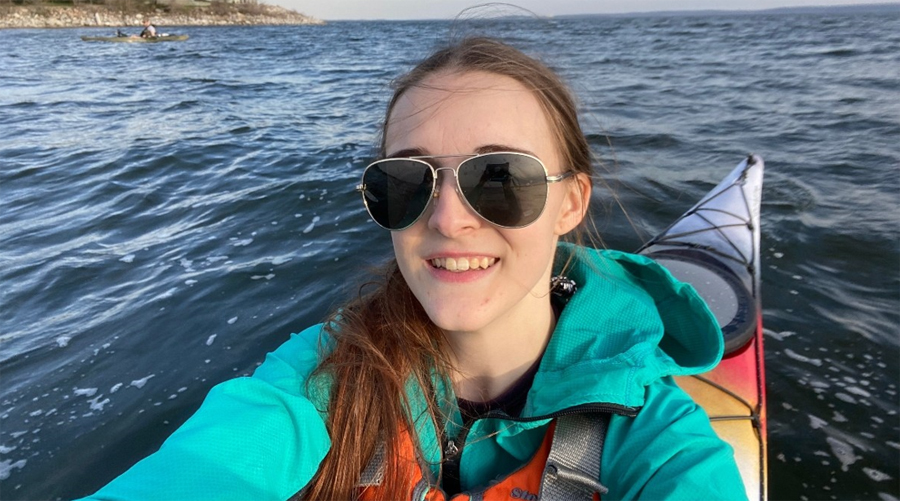 In a remarkable display of determination and courage, Madison Eklund, a recreation assistant assigned to the 412 Force Support Squadron at Edwards Air Force Base, Calif., has achieved an awe-inspiring feat of resilience by successfully completing a challenging 1,500-mile kayak journey.
Setting off in May of 2022, Eklund embarked on an extraordinary adventure, becoming one of just seven individuals to conquer an ancient fur-trading route.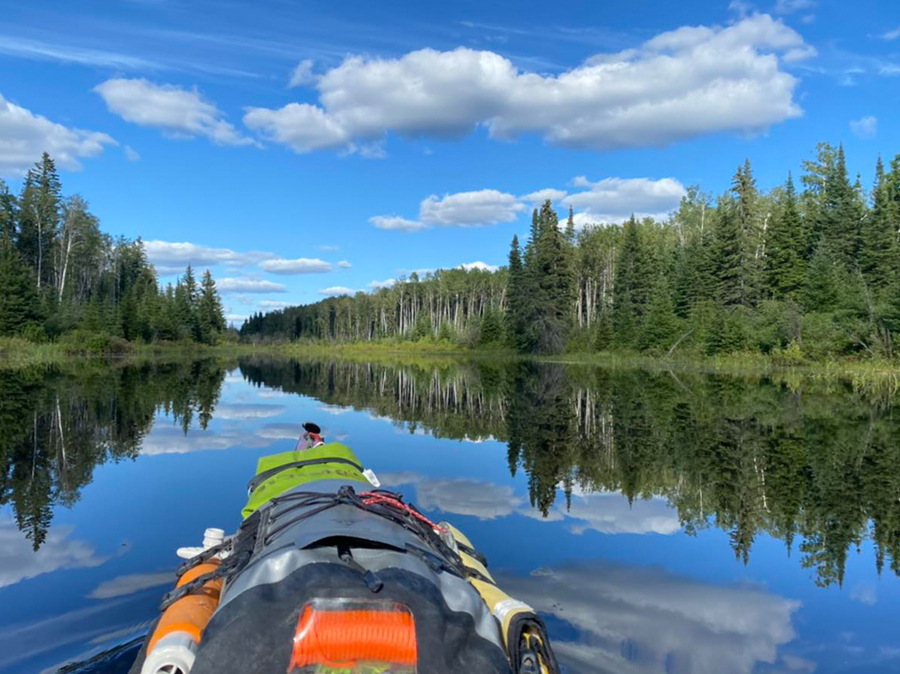 This route commences at the convergence of the Mississippi and Minnesota Rivers at Fort Snelling, Minn., and concludes at the distant Hudson Bay in Manitoba, Canada. Notably, Eklund's accomplishment is accentuated by the fact that she is the very first person to complete this arduous trek solo.
"I never set out to be the first soloist on this route. It just unfolded that way," Eklund said. "My initial thought was a long-distance kayaking trip along the river near my town. As I conversed with locals, they pointed me toward a historic journey that had been accomplished by only two women."
Eklund's resolute spirit propelled her through 113 days of testing waterways and breathtaking landscapes. While every phase of the expedition posed challenges, the final 380 miles proved to be the most demanding. Despite her expertise as a sea kayaker, Eklund's limited experience with rapids ignited apprehension as she faced 45 sets of rapids on the Hayes River during the last leg of her voyage. Demonstrating both her resilience and awareness of her capabilities, Eklund approached the rapids cautiously, navigating them by boat when safe, yet also choosing to portage through the most treacherous stretches when necessary.
"Upon reaching the rapids, the situation wasn't as daunting as I had imagined," Eklund said. "Most of the rapids had well-defined portage points."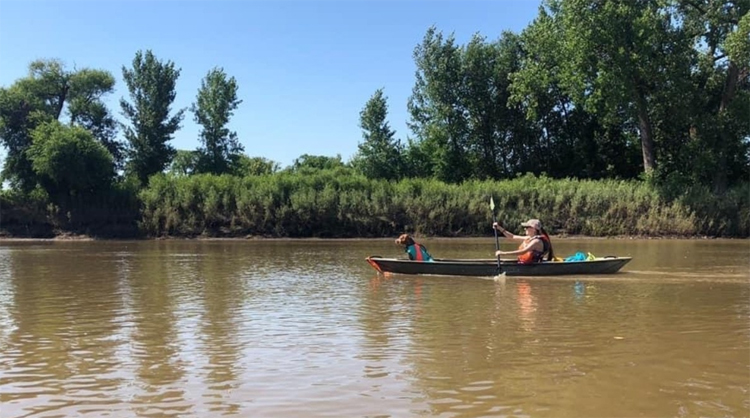 Beyond her personal triumph, Madison Eklund's wanted this historic solo kayak expedition to also carry a profound environmental message and a commitment to conservation. Her dedication to the natural world motivated her to undertake a journey that not only tested her physical and mental limits but also laid the groundwork for a unique citizen science project.
"I sensed an opportunity for a citizen science project along the way," Eklund shared.  "I wanted to work with various conservation agencies and organizations along the route while seeking opportunities to make a positive impact."
The path to collaboration with conservation agencies was not without obstacles. Months of effort and numerous discussions preceded an agreement with the North Dakota Department of Environmental Quality, the first agency willing to cooperate. Initially involving general water testing, the project took an unexpected turn when the EPA joined, elevating it from routine to groundbreaking. Eklund's task evolved into collecting water samples to test for levels of PFAS, a chemical not previously examined in the region's surface waters. Her samples marked the inaugural dataset of its kind, and the request came with additional funding and stringent collection guidelines. Reflecting on the journey, Eklund recognized parallels between water testing and the rigorous standards of flight testing at Edwards AFB.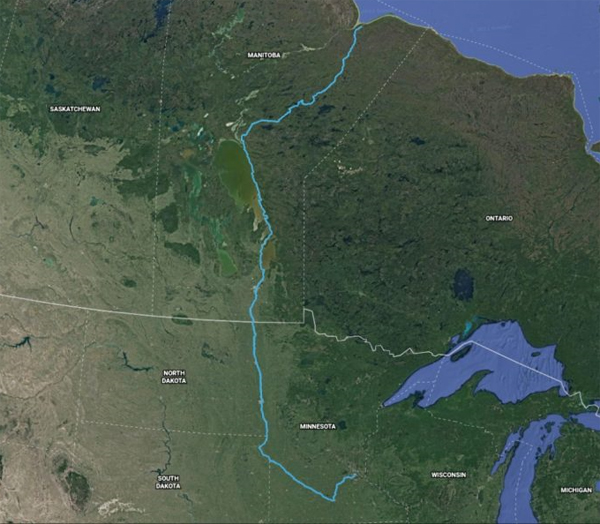 "Little did I know at the time, the experience of collecting water samples prepared me for the flight test culture at Edwards," Eklund said.
Eklund's expedition exemplifies the remarkable resilience of an Airman. With her commitment to environmental stewardship and meaningful scientific work, even in the midst of a challenging solo kayak journey, underscores her unwavering dedication to effecting positive change. Her ability to surmount obstacles and pursue her conservation passion serves as a potent example for her peers at Edwards AFB and beyond.
Eklund's journey stands as a testament to the "Whole Airman" concept, embodying the spirit of everyone within the Air Force Materiel Command and the Air Force.