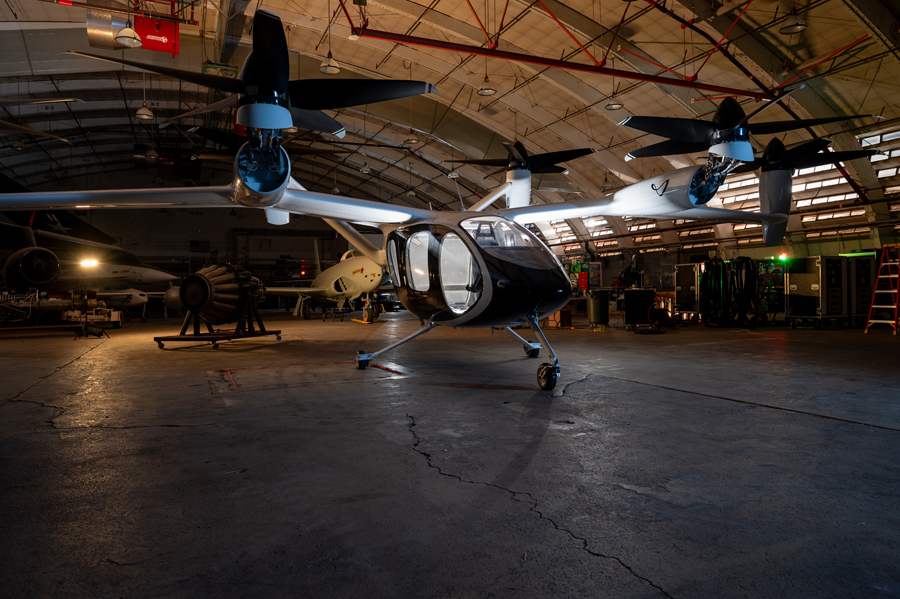 Joby Aviation, Inc. officially delivered its first experimental electric vertical take-off and landing aircraft to the Air Force during a ceremony held at Edwards Air Force Base, Calif., Sept. 25, 2023.
The ceremony showcased the unique multi-party collaboration between private industry, AFWERX, the 412th Test Wing and NASA's Armstrong Flight Research Center.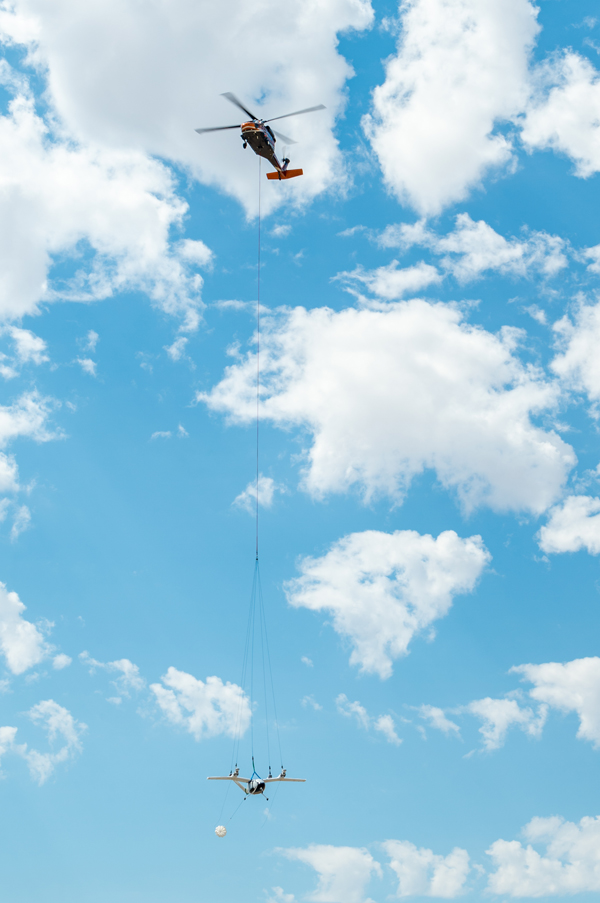 The Emerging Technologies Integrated Test Force, part of the recently structured Airpower Foundations Combined Test Force, is the lead element tasked with testing and evaluating the technology for future national defense applications. The ET-ITF will work alongside a team from Joby Aviation as part of a unique collaboration between private industry and the Air Force.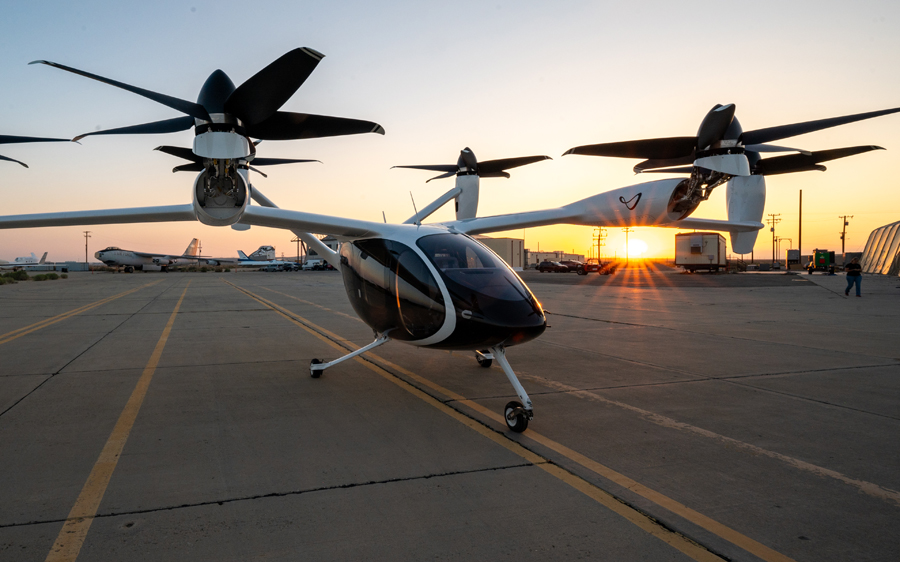 "This partnership between AFWERX, Agility Prime and the ITF is a new, direct, agile path to progress technology through the Acquisition Valley of Death," said Maj. Woodhull, director, ET-ITF.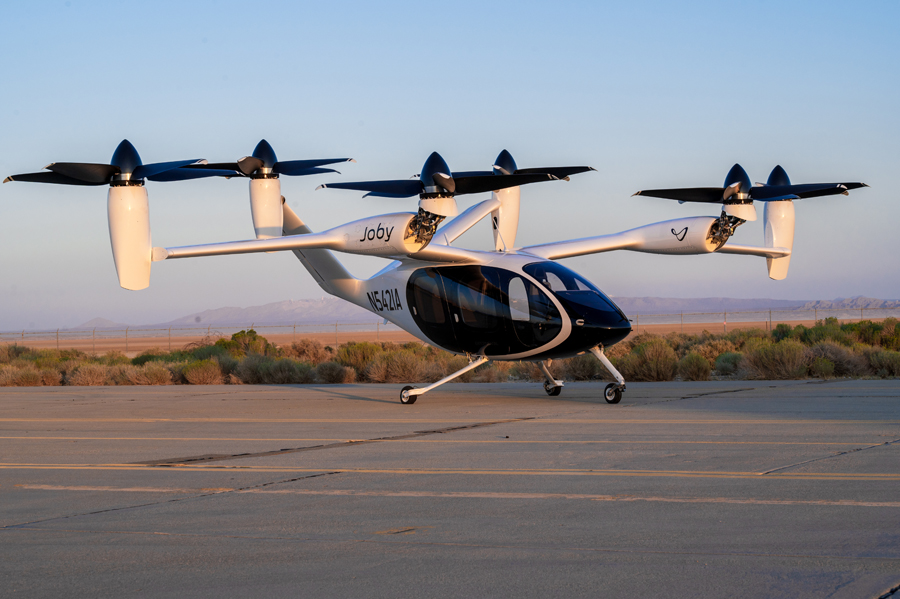 The test campaign is part of a larger program known as Agility Prime, an AFWERX led initiative that seeks to harness commercial offerings with military applications through investment in emerging technologies such as transformative vertical lift, distributed electric propulsion, electric, hybrid-electric, hydrogen, and other novel power generation sources, increased autonomy, advanced manufacturing, and agile combat employment support.
"The Agility Prime Program was stood up because we believe that there is a future with vehicles like the one you see behind me here, said Col. Elliott Leigh, cirector, AFWERX. "There's a transformative vertical lift industry that's emerging and we need to be partners in it."
Edwards AFB presents an ideal location to conduct developmental flight testing of experimental aircraft due to an abundance of space and consistent ideal weather conditions. The ET ITF will utilize the 412th Test Wing's world-renowned risk management process to ensure both manned and remotely piloted operations of the eVTOL aircraft are conducted safely.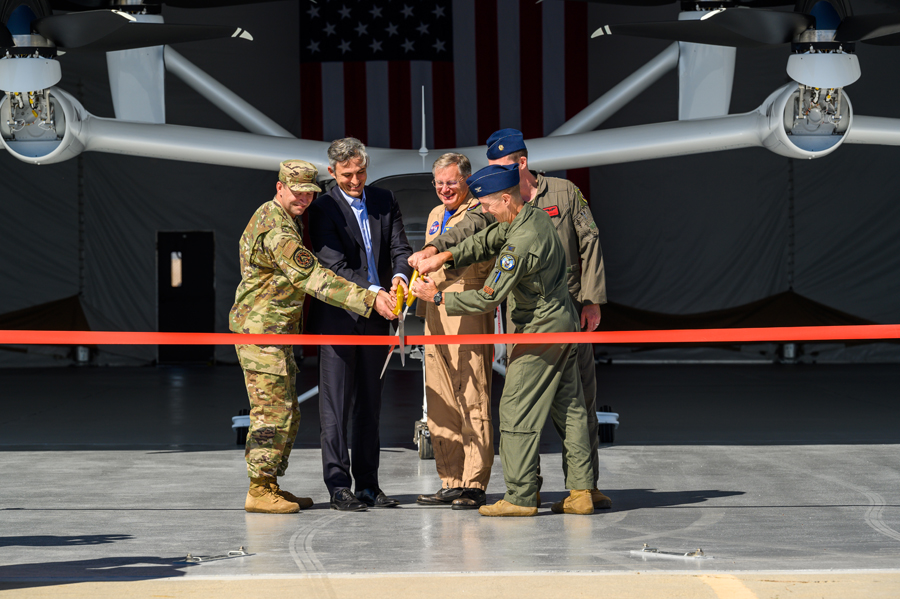 Ahead of the first delivery, ET-ITF test pilots spent time with the eVTOL aircraft and systems at Joby's Marina, Calif., facility. This has allowed for a swift transition into developmental flight test operations at Edwards. Test sorties are anticipated to begin eminently.
"As we forge forward and embrace the future of advanced air mobility, our legacy is a testament to the enduring spirit of exploration," said Col. Douglas Wickert, commander, 412th Test Wing. "Through the work of this test team, the electric dreams of today are going to become the aviation realities of tomorrow."