It's that time of year again, everybody! We're thinking about summer and what to do with our days off – or, more likely, finding ways to keep our school-less children from uttering those dreaded words, "I'm bored!"
Luckily, there are a lot of options for military families that don't involve much money (or are just plain free). Check out some of the things to do below:
A Free Week of Camp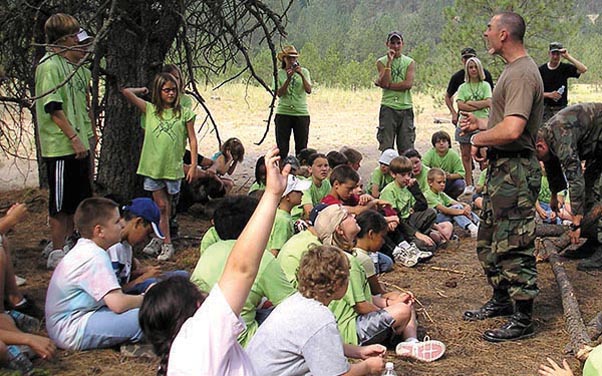 If you didn't already know about this, you might want to start taking advantage of it. The National Military Family Association's Operation Purple offers military children a free week of camp every year, giving kids the chance to connect with others like them through kayaking, zip lining, horseback riding, photography, ceramics and all sorts of other fun activities.
While several of the camps have filled all of their spots for this year already, some of them run their own versions of that camp concurrently, and some are still taking applications. So check out the camps in your area via the link above to see what's available. At the very least, you can see what's out there and plan ahead for next year!
There are also teen adventure camps and deployment support camps sponsored by the Defense Department that are offered at little to no cost, and there are camps held at each installation's Morale Wellness and Recreation facilities every year for activities such as golf, archery, swimming and crafts.
Free National Park Access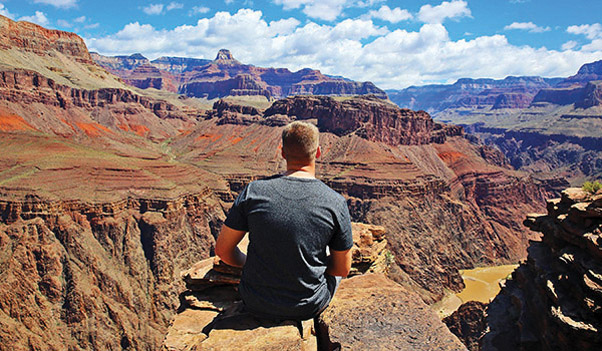 Military kids and their families can hit up all of America's 2,000+ federal recreation sites and national parks not just in the summer, but all year long. So if you're anywhere near Yosemite, Acadia National Park or the Badlands, definitely take advantage of it!
Most people have to pay $80 a year for the annual National Parks and Federal Recreational Lands Pass, but for military folks – nada.
Free Access to Art, Museums and Exhibits
Starting Memorial Day weekend, the Blue Star Museums program gives all active-duty, National Guard and reserve personnel and their families free access to more than 2,000 art centers, museums and exhibits across the country. That's a lot of museums, including spots such as the Met and Guggenheim in New York City and Rocky's iconic Philadelphia Museum of Art, as well as small-town centers like the Key West Tropical Forest & Botanical Gardens in Florida and the Buffalo Bill Center of the West in Cody, Wyoming.
Summer Reading Programs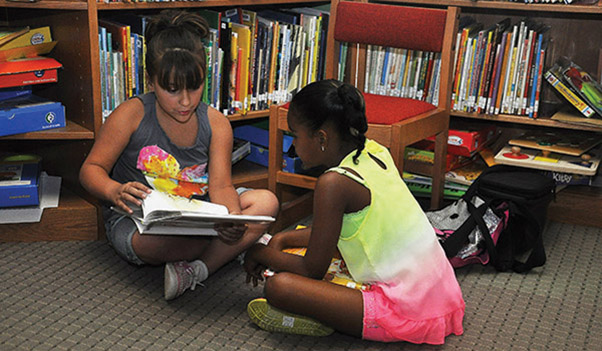 Summer might be time for Slip-N-Slides and outdoor forts, but your kids need to keep reading all summer long to keep their reading skills strong. That's what DoD's MWR Summer Reading Programs are for! As the world watches Olympic athletes in Rio this year, military kids can join the fun and reap rewards through this year's theme, "Read for the Win!" Events include story times, crafts, STEM activities, games and possibly even parties. There are also prizes like T-shirts, toys and more to motivate kids to read. To find out more about this year's program, click here or contact your installation's library.
The DoD Education Activity's Online Summer High School Program is available for older students who want to continue their learning over the summer. It's also for those who are at risk of not meeting DoDEA graduation requirements.
Low-Cost Entertainment Deals
Not everything can be free, but with your military ID, you can get a LOT of extra discounts and savings on things like travel, theme park tickets, sporting events, day trips and all forms of entertainment.  For more information, visit your local Tickets and Travel Office for more details.
There's also always stuff going on locally at your installation for your kids over the summer. Check in with your local MWR office to see what's available in your area.
Otherwise, have a fantastic summer enjoying the perks that come with being in the military!