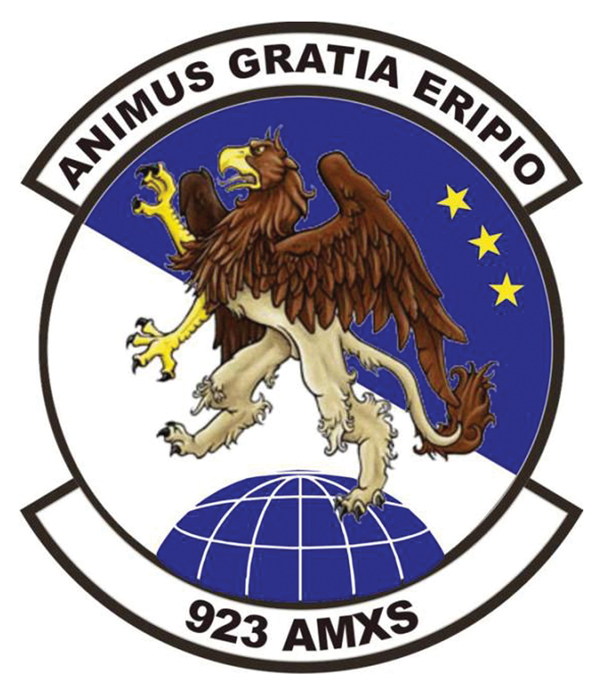 Mission: Ensure rapid mobilization of HH-60G and HC-130J aircraft, and maintenance forces supporting combat/peacetime combat search and rescue operations.
Vision: We aggressively maintain two elements of the rescue triad; we generate both vertical lift and fixed wing sorties … that others may live.
Description: Maintains, services and inspects seven HC-130J, and nine HH-60G aircraft. Plans, schedules, and directs scheduled and unscheduled maintenance to ensure mission-ready status. Rapidly mobilizes and deploys aircraft, equipment, and forces to provide combat and peacetime personnel recovery operations in support of U.S. national security interests. Provides direct maintenance support for the 79th RQS and 55th RQS unit type codes as well as the 48th RQS Guardian Angel UTCs.
Slogan: "We Maintain That Others May Live!"
History: Constituted as 923rd Maintenance Squadron on May 29, 1951, and activated in the Reserve Aug. 14, 1951. The 923rd MXS redesignated March 4, 2010, to 923rd Aircraft Maintenance Squadron and activated March 20.