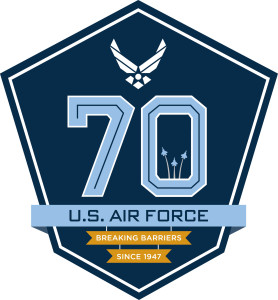 Following Iraq's invasion of Kuwait in late 1990, President George H.W. Bush assembled a coalition to force the Iraqis out of Kuwait.
The U.S. Air Force provided the bulk of the Allied air power during the Gulf War in 1991, flying alongside aircraft of the U.S. Navy and the Royal Air Force.
The F-117 Nighthawk stealth fighter's capabilities were shown on the first night of the air war when it was able to bomb central Baghdad and avoid the sophisticated Iraqi anti-aircraft defenses.
The Air Force, along with the U.S. Navy and the RAF, later patrolled the skies of northern and southern Iraq after the war to ensure that Iraq's air defense capability could not be rebuilt.
Operation Provide Comfort 1991-96 and Operation Northern Watch 1997-2003 patrolled no-fly zones north of the 36th parallel and Operation Southern Watch patrolled the no-fly zone south of the 33rd parallel north.