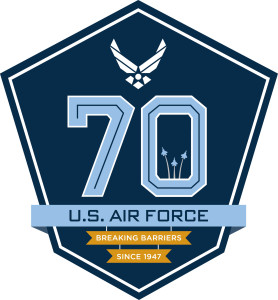 Today, the U.S. Air Force is the largest, most capable and most technologically advanced air force in the world, with about 5,778 manned aircraft in service, approximately 156 Unmanned Combat Air Vehicles, 2,130 Air-Launched Cruise Missiles, and 450 intercontinental ballistic missiles.
The U.S. Air Force has approximately 328,439 personnel on active duty, 74,000 in the Selected and Individual Ready Reserves, and 106,000 in the Air National Guard. In addition, the Air Force employs 168,900 civilian personnel including indirect hire of foreign nationals.
However, after two decades of failure to recapitalize its aircraft, the Air Force has its oldest and most outdated fleet ever. Tactical aircraft purchases were put off while fifth-generation jet fighters were facing delays, cost overruns, cutbacks, and the programs to replace the 1950s bomber and tanker fleets have just been started over again after many aborted attempts.
As the U.S. Air Force enters a new chapter, the F-35 Lightning II is now operational, the Air Force and Boeing are testing a new air-refueling tanker, and Northrop Grumman has received a contract to begin development of the B-21 Raider long range strike bomber. Development and deployment of new and improved unmanned aerial vehicles continue.
Additionally, today's Airmen are the most educated and highly trained the Air Force has even seen.