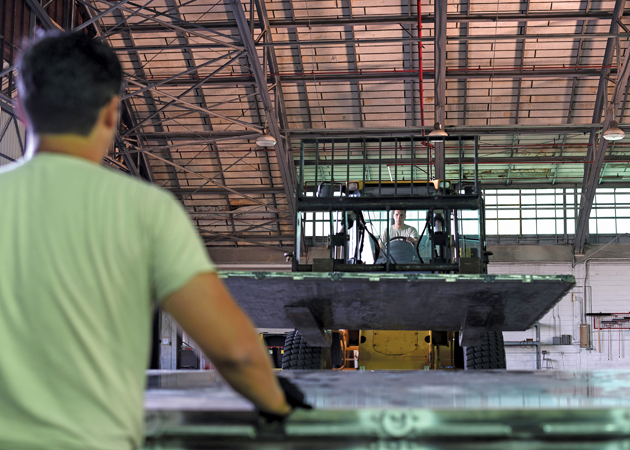 SAVANNAH AIR NATIONAL GUARD BASE, Ga. — Air National Guard Airmen with the 165th Air Terminal Operations Center at Savannah Air National Guard Base operated around the clock recently to send disaster relief to Puerto Rico and the U.S. Virgin Islands.
The group of more than 16 Airmen began handling air cargo out of Savannah shortly after the devastation from Hurricanes Irma and Maria.
"Every one of these guys is a traditional guardsman, and I just called them, and they said, 'Yeah, I'll help out,'" said Chief Master Sgt. Wayne Weaver, air cargo superintendent. "They weren't tasked, they just volunteered."
The air terminal operations center is coordinating with incoming and outgoing Air National Guard units from across the nation. More help is on the way to handle the massive flow of water, meals ready to eat, equipment and other requested material. Air cargo specialists from the 167th Airlift Wing in West Virginia were also activated and will also join the efforts.
Forklifts took 38 pallets, totaling 38,000 pounds of MREs off of a flatbed trailer, carried them into the staging hangar, and continued the process as more cargo arrived.
"It's quite the experience," said Staff Sgt. Austin Duvverly, an air transportation specialist who was hustling to direct forklifts to square metal skids and secure cargo. "It's a good feeling to know that I can help send some support down there, especially when they have no power," said Duvverly.