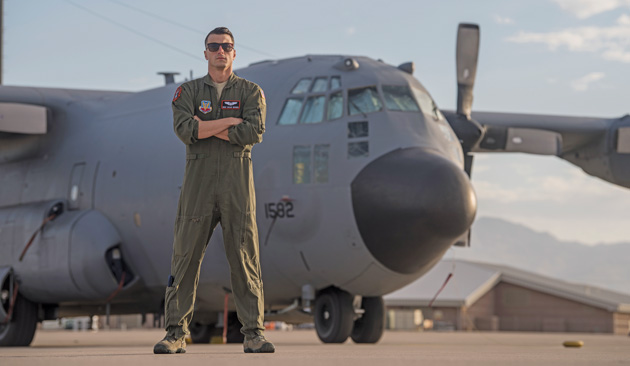 Airman 1st Class Michael Beyer
Airman to attend medical degree prep
U.S. Air Force Staff Sgt. Shane Berger, 755th Operational Support Squadron airborne linguist, poses for a photo April 19, 2018, at Davis-Monthan Air Force Base. Berger was accepted into a program to complete the preparatory coursework for admission to medical school while maintaining active-duty status.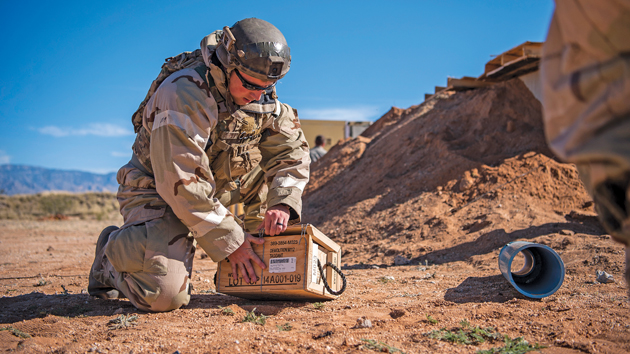 Airman 1st Class Michael Beyer
CE tests warfighting capabilities
A U.S. Air Force explosive ordnance disposal technician from the 355th Civil Engineer Squadron opens up a box of C4 plastic explosives March 28, 2018, during a training exercise at Davis-Monthan Air Force Base. The exercise involved the discovery, assessment and disposal of unexploded ordnance on a mock runway.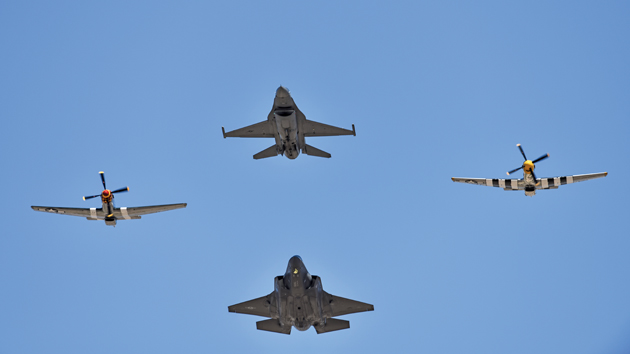 Senior Airman Mya Crosby
Heritage flight: making a connection
A U.S. Air Force F-35 Lightning II, F-16 Fighting Falcon and two P-51 Mustangs fly in formation March 3, 2018, during the 2018 Heritage Flight Training and Certification Course at Davis-Monthan Air Force Base. During the course, aircrews practice ground and flight training to enable civilian pilots of historic military aircraft and U.S. Air Force pilots of current fighter aircraft to fly safely in formations together.