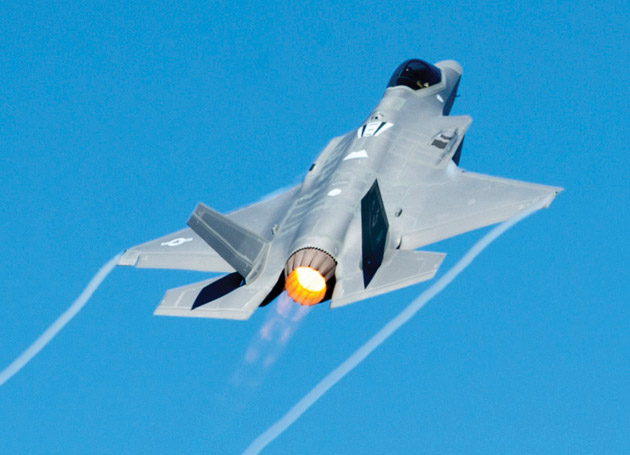 The F-35A Lightning II is fifth-generation and the newest fighter aircraft in the fleet. The F-35 will perform Saturday only, along with classic military aircraft, as part of the U.S. Air Force Heritage Flight.
The F-35 combines 5th Generation fighter aircraft characteristics — advanced stealth, integrated avionics, sensor fusion and superior logistics support — with the most powerful and comprehensive integrated sensor package of any fighter aircraft in history. The F-35's advanced stealth allows pilots to penetrate areas without being detected by radars that legacy fighters cannot evade.
The F-35 is designed with the entire battlespace in mind, bringing new flexibility and capability to the United States and its allies. Reliance on any single capability is not sufficient for success and survivability in the future. Missions traditionally performed by specialized aircraft can now be executed by a squadron of F-35s.
The F-35 is in use by the U.S. Air Force (A model), the U.S. Marine Corps (B model) and the U.S. Navy (C model). The three variants have similar performance characteristics, and are mainly distinguished by their unique ways to take off and land.